One thing that no matter how old my kids get they enjoy is pretend play. One of the first big toys we bought when McKenzie was a baby was a play kitchen and it was the best money we have spent on an inside toy. We are able to expand on the play of the kitchen with some really awesome accessories that Little Tikes has, like the grocery cart, play food and our most recent addition, the Cook 'n Grow BBQ Grill.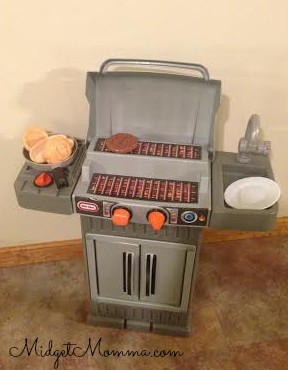 When the grill arrived Alyssa went and got her play food and was ready to go to play before we could even get it out of the box! What I first noticed about this grill is that it will grow with the kids, unlike other grills this one can change its height. You can get it when your kiddos are in the toddler stage and then as the grow change it so it is in the taller height when playing. No matter what color play kitchen you have this one will match, it is gray and you can also get a picnic table to set the kids up with an outdoor area right in the playroom!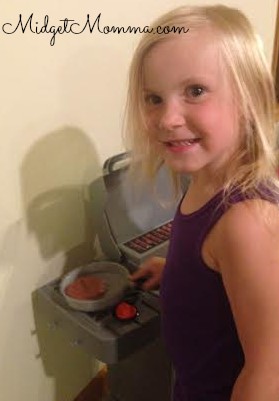 Of course with all Little Tikes products this grill is made out of quality, durable plastic. It will last for a very long time and it is super easy to clean because it is plastic.
As always when something needs to be put together, I hand that job over to Tom who put it together in about 15 minutes (while having Alyssa ask him if it was done yet).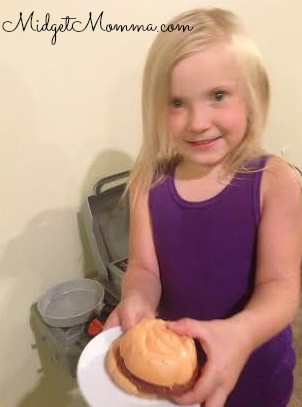 Features:
• BBQ Grill  has 2 age grade configurations
      1) When grill is expanded the height is just right for toddlers
      2) Compacting the grill makes it just right for preschoolers
  • Clicking knobs
  • "Starter" button
  • Grill doors open and close
  • Play food fits inside grill base for easy storage
  • Accessories include: 
       * 1 – Pair of tongs
       * 1 – Frying pan
       * 1 – Spatula
       * 1 – Hamburger with bun
       * 1 – Hotdog with bun
       * 1 – Bottle of ketchup
       * 1 – Plate
Disclaimer: I received this product to review, no compensation was received and all opinions are 100% my own.