Little Tikes New Turtle Sandbox (Review)
I have always been a big fan of Little Tikes products. I had them as a kid- both indoor and outdoor toys, and many of them my parents still have over 20 years later that my kids play with!
From the Little Tike Cozy Coupe car that my grandmother bought me when I was a child (that my kids still play with at my parents house) to the climber that they no longer make that I found on the side of the road with a FREE sign on it to the Marketplace and Little Tikes Doll houses my kids have inside, Little Tikes is a brand that I love having in our house.
When I was contacted by Little Tikes to join their Blogger Ambassador program I squealed! A way for me to work with a company that I have loved since long before I started blogging and a way to bring my readers products from a company that I love- Perfect!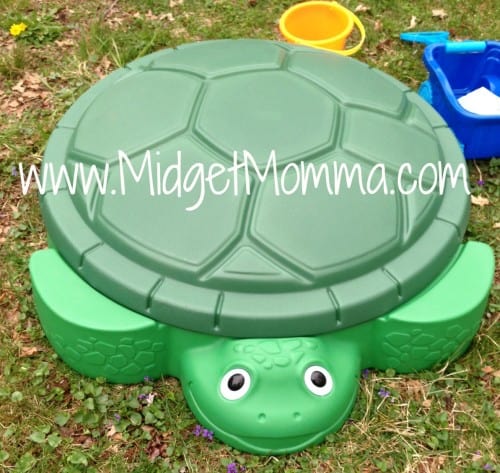 We were sent the Little Tikes Turtle Sandbox, the new and updated one! We had the old school one for years before we moved to Pennsylvania and then it went with a friend of mine when she and her family moved to Spain. Ever since we moved back to New Jersey I have been longing to get us another turtle sandbox but had to wait till we moved to a house where the kids could actually use it. We had planned on buying one in a few weeks now that we have a yard suitable for playing and for the kids so reviewing one was a dream come true!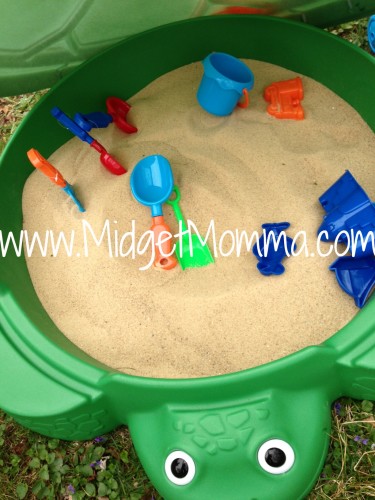 The new Little Tikes Turtle Sandbox has a more modern look then the older one, and I never thought I would say this but I love the new look! (Don't hate me old school turtle sandbox). It is deeper then the other one and the face is a bit different. They hands and feet have details on them and he is just super cute all around! I also really love the extra design work and details the new one has, the smile is bigger and I am loving the 2 different greens!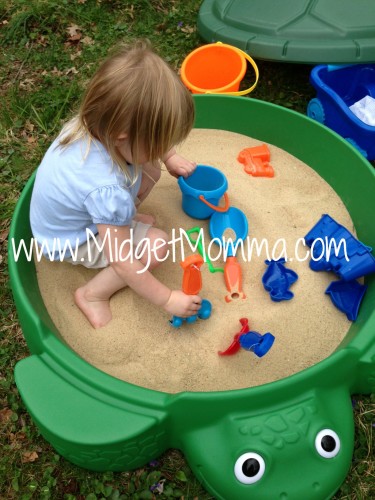 Playing in the sand has always been one of my kids favorite things to do, and as soon as it arrived all I heard was "When are you getting the sand?" "We need sand so we can play!". So this weekend we made it to the store to get the sand as soon as I got it set up my youngest was in it and having a blast! The sandbox is not only cute and adorable but gives her hours of play time outside in the fresh air and she uses her imagination to make me food and have picnics!
You can purchase the Little Tikes New Turtle Sandbox here
Disclaimer: I am a Little Tikes Brand Ambassador, I am provided products to give my honest opinions. I am not compensated as a brand Ambassador and all opinons are 100% my own.
Join the newsletter
Subscribe to get our latest content by email.