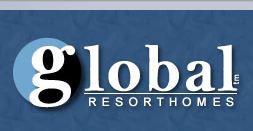 If you are heading to Orlando then you might want to check out Global Resort Homes, where they have luxury vacation homes that you can stay in while you are on vacation. Many of them are very close to Walt Disney World, with the closest one being only 1.5 miles away! If you haven't checked out their homes, trust me when I say looking at the pictures is going to make you want to go on vacation! They have homes with pools and spas, so after a fun day in Orlando you can go and relax in a luxury home (Someone tell hubby that he should take me on a vacation 😉 )
If you are looking for a Hot Air Balloon ride while you are in Orlando, check out Orlando Balloon Adventures and take a fun adventure in a Hot Air Balloon Ride! I am afraid of heights but this looks like so much fun that I would totally forget my fear and get in the basket and go for the ride!
Each Hot Air Balloon Ride includes:
Travel to and from the launch site
Approximately 1 hour Balloon Flight
Champagne and Orange Juice Toast
Souvenir Post Card
Don't forget to enter to win the Dream Vacation to Orlando to win a stay at Global Resort Homes, a Hot Air Balloon ride and a family 4 pack of tickets to Disney World.
Thank you to Global Resort Homes for sponsoring the Luxury Vacation Home for the Dream Orlando Vacation and Orlando Balloon Adventure for providing a Hot Air Balloon Ride!
This post may contain affiliate links. Please read my disclosure policy here