With kids one of the things that drives me crazy is them leaving the lights on. It seems no matter what I do I can not get them to turn the lights off when they leave certain rooms. They leave their rooms, they remember to turn them off, they leave the playroom they remember to turn them off, they leave the bathroom it is like the light switch doesn't even exists!
I feel like 20 times a day I am walking past the downstairs bathroom turning the light off after one of them using the bathroom and to be honest it drives me totally insane. I have tried everything I can think of to get them to stop leaving that light on and nothing seems to work. I think there is some magical forcefield around the light switch that makes them not see it.
Recently I was introduced to a solution that has saved my sanity and having to turn off the bathroom light! The new Maestro occupancy/vacancy sensors by Lutron Electronics! These new sensors turn lights on when you walk into a room and then when you leave the room it turns the light off! Score for this mommy! This sensor makes it a convient way to not lose your mind when the kids leave the bathroom light on like they do in my house or if you are looking for a way to save energy and in turn save money these are a great option.
Even better it is a DIY light, that means you can put it in yourself with ease (or if you are like me you enlist the husband and put him to work lol). These sensors are ideal for rooms where lights are often left on by people who have forgotten to turn them off, or in rooms where you enter and have your hands full and it can be a pain in the butt to try and turn the lights on.
Installation is a snap and you can do it yourself, simply flip your breaker and replace your existing switch. Works with dimmable CFL and LED bulbs, as well as incandescent and halogen bulbs. You can have the luxury of automation and the benefits of energy savings for less than $30.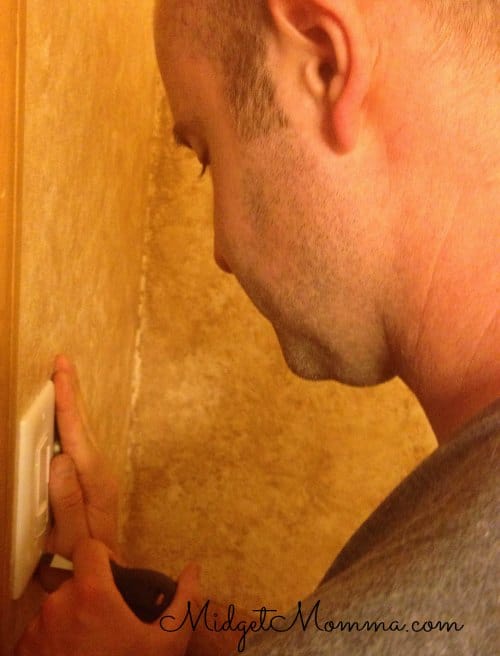 How to install your Maestro occupancy/vacancy sensor:
Step 1: Turn off electric to the room you are changing the switch on
Step 2: Remove the faceplate and old switch
Step 3: Follow instructions in the manual. Connect your ground wires and then connect your other 2 wires into the brass and black screw.
Step 4. Secure unit to the wall with the screws
Step 5: Put on the new faceplate
Step 6: Turn power back on
Step 7: Enjoy your new light sensor!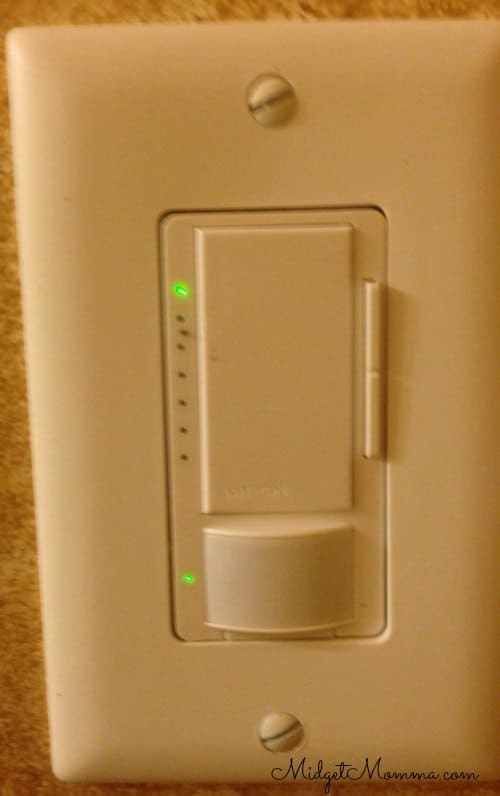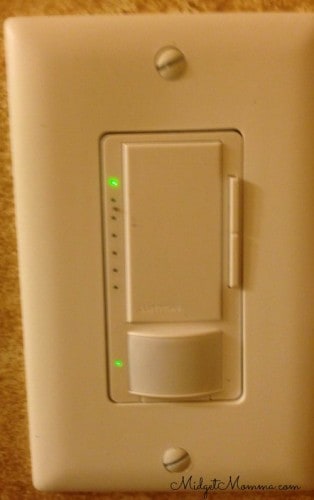 Features of Maestro occupancy/vacancy sensors by Lutron Electronics:
Works with incandescents, halogens, dimmable compact fluorescents (CFLs) and dimmable LEDs, no special wiring required
Patented Ambient Light Detect senses daylight—only turns lights on when there is not enough natural light present
Proprietary Advanced XCT™ sensing technology detects fine motions to ensure lights stay on when rooms are occupied and allows for sensitivity level to be adjusted
Reliable on/off sensing performance up to 30 feet
Can function in two modes:
Occupancy mode: automatically turns lights on when entering a room, keeps them on while someone is present, and turns them off after they leave
Vacancy mode: manually turn lights on when entering a room and the sensor automatically turns lights after someone leaves.
With the Maestro occupancy/vacancy sensors by Lutron Electronics you are not stuck with colors that don't match your room either! They have a plentiful selection of colors you can get so you never have to worry about your light switches never matching your decor!
Colors – To pick from:
Gloss – White, Ivory, Almond, Light Almond, Gray, Brown and Black
Satin – Hot, Merlot, Plum, Turquoise, Sea Glass, Taupe, Eggshell, Biscuit, Snow, Palladium, Midnight, Sienna, Terracotta, Greenbriar, Bluestone, Mocha Stone, Goldstone, Desert Stone, Stone, Limestone
Where to Purchase:
lighting showrooms
electrical distributors
Price :
Two models available – one version for small rooms and one for large rooms, priced at $29 and $41.50