Graduation season is going to come upon us FAST! I have friends who are already scurrying around trying to get everything in order for graduation and all of the planning and I am not sure how they are keeping their heads on straight lol. So when Basic Invite reached out to me about partnering with them I had to say yes. I know many of you are also in the graduation zone and looking for places to get everything done that you need to.
The three must have for graduation invitations is, easy to make, quick shipping and beautiful product. Basic Invite covers them all! Yes I know that is also a must for ALL invitations and you can do that for all your invitation needs at Basic Invite!
Check these out! I made them on the Basic Invite site in like 5 minutes. Seriously SUPER easy! When making your senior graduation invitations and graduation announcement cards you pick the picture you want, then the colors you want and order them! There are soo many different style options that you can pick from! It is FANTASTIC!
See those blurry bubble things… yea I didn't do that with my camera that is a design choice when you are making them 😀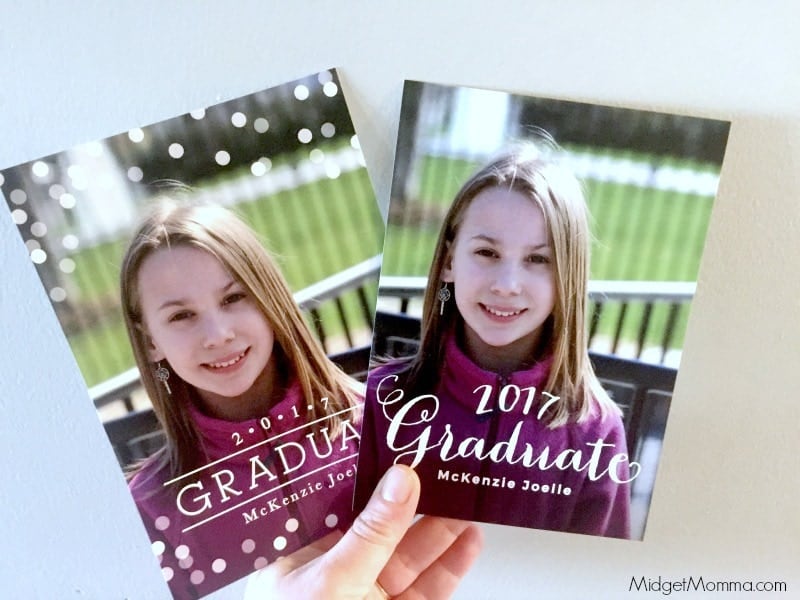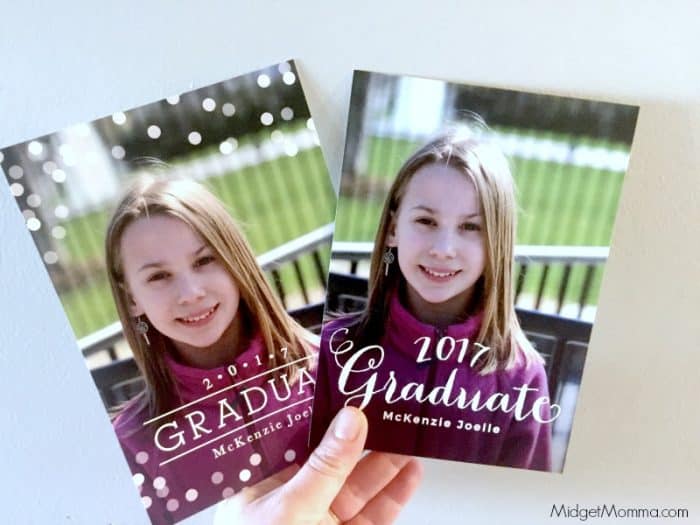 Plus to make your life easier you can made thank you notes and then you can just sign them! How awesome is that!?!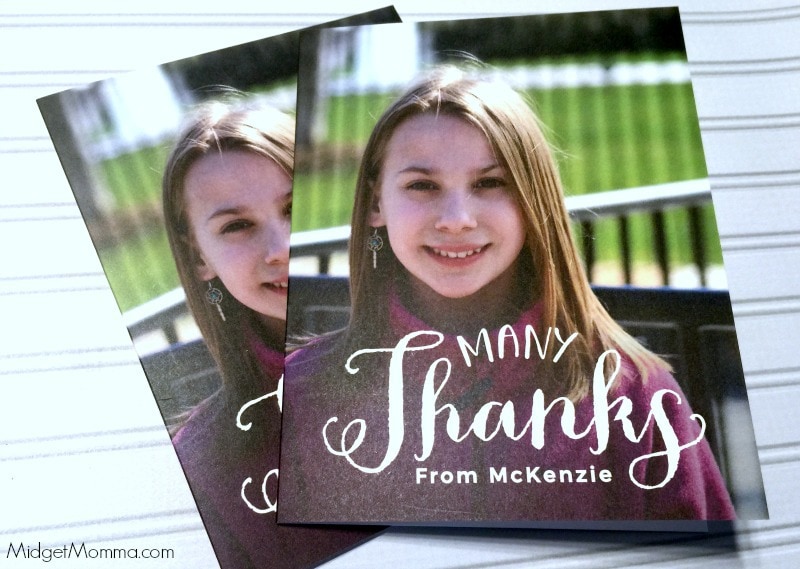 What makes Basic Invite different than other places? Well LOTS of things but here are just a few!
Almost Unlimited Colors – Basic Invite is one of the few websites that allows customers almost unlimited color options with instant previews online. Once you select a design you can change the color of each element on the card to over 180 different color options so you can make sure the card is exactly how you want it down to the littlest detail. This is what we feel sets us apart from almost any other online stationery company and is what we feel is our biggest draw.
Custom Samples – Basic Invite is one of the few websites that allows customers the ability to order a printed sample of their actual invitation so they can see exactly how it will print as well as the paper quality before they ever have to place their final order.
Over 40 Different Colors of Envelopes – Basic Invite is just as colorful with our envelopes as we are with our invitations. Customers can choose from over 40 different colors when it comes to their envelopes so that they can make their invitation stand out even before it is opened. All of our envelopes are peel and seal so the envelopes can be quickly and securely closed.
Free Address Collection Service – Use our free address collection service to request your addresses with just three simple steps. Share a link, collect addresses, and get free envelope printing. 
Make sure you check out Basic Invite for all of your Graduation Invitation needs! They make it super simple to get everything you need!
Disclaimer: This post is sponsored by Basic Invite. All opinions are 100% my own!