This post is brought to us by reader Melanie 🙂 Do you have a great idea that you would like to share with everyone? Read more HERE about how you too can write articles for MidgetMomma.com and get paid to do so!
So you're still waiting for your next paycheck to come in and it's almost time to re-stock the house. If you're anything like me, living in an apartment with little storage space, you likely haven't extreme coupon-ed your way to a stock of supplies to last you a lifetime.So what's there to do? Here are some of my favorite ways to make the most of my pennies in a pinch: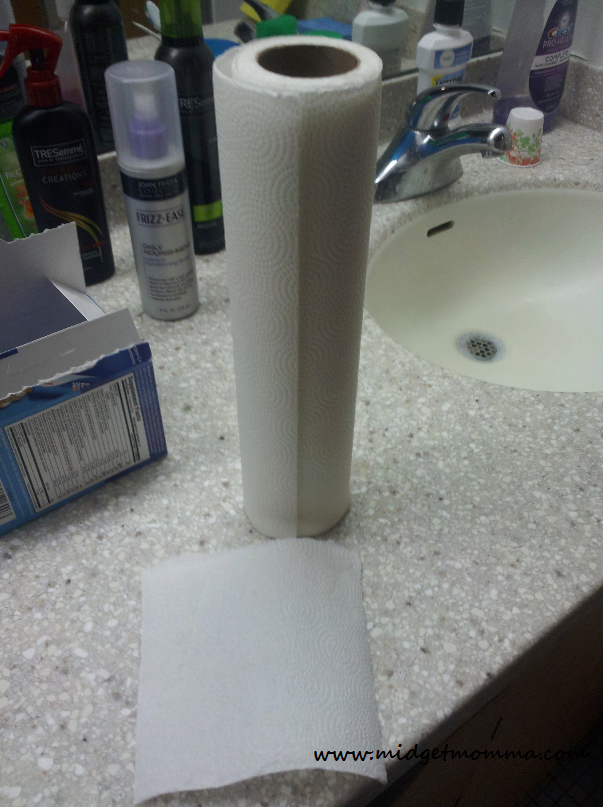 Make the paper goods last:
Paper towels and napkins are an infamous money drain (especially when you have a large family!), so remember to use paper products sparingly- instead, cut out as many paper products as you can and replace them with re-usable alternatives. Always reach for a towel whenever possible- keep separate towels for drying dishes and hands and try to replace all or most of your paper products with re-usable options. Store napkins and tissues in cabinets and leave towels out in the open wherever possible, so that you and your family will be more inclined to use them. Absolutely need a paper towel or napkin? Abide by the rule of half- limit yourself to half of the sheet and save the other half for later (if you use less than half, bravo, boundary-pushing eco-warrior!).
Collect toiletry samples whenever possible:
Shampoo, conditioner, and body-wash samples are usually small, meaning that you may store many of them in a small space. Dedicate a drawer in your bathroom for these samples and collect them whenever possible. This way, when the funds are drying up and you need to stretch your dollar, you can use your go-to samples drawer to hold you over. This rule also applies to free health and care items, as well- you don't need to spend much money (or even any at all!) to have a drawer full of back-up supplies.
Just add water:
Stretch out what you have- if you are running low on shampoo or conditioner near the end of your last paycheck, some good old fashion water should do the trick. Add a small amount to the liquid you need to dilute, enough that it is still viscous, but not so much that it becomes watery. It'll help stretch the most of what you buy- literally!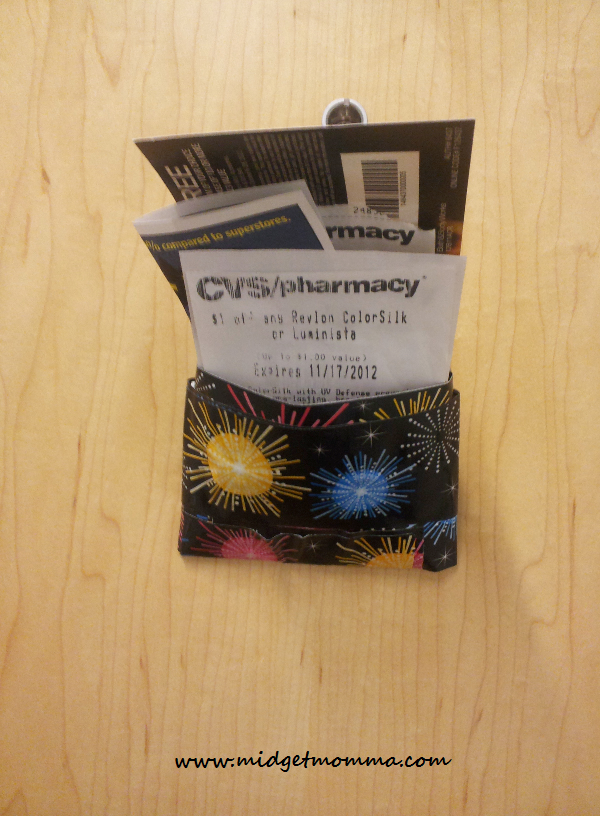 Before you step outside- grab a coupon:
Before you even think of grabbing anything at the store, take a look at your coupons. Even better yet, keep the coupons at the door (or on it!), to keep from having to scavenge through a mess of coupons in a hurry. If you're like me, you probably have a stockade of them stashed away somewhere deep in a drawer- instead, keep the coupons to the stores you visit most closest to the door so that when you absolutely need to buy anything, they'll be right there for you (ta-da!). My roommates and I even created a handy little door holder for all of our coupons!
With a few little changes in what you do, you can make the most of what you have between paychecks- and maybe even make a few of your friends a little bit green with envy about how much you know about stretching a dollar!