I take every opportunity I can to teach my kids that being kind and helping others is important. I want them to grow up knowing that the world they see in their own little bubble each day is not what is fully out there. Ever since they were little they have come with me to places when I volunteered. They have helped me set up events where we packaged school supplies up and then we handed out them out to those in need. They have come with me when I have brought baby items to someone who didn't have any. They have helped me sort thru the toys that companies have sent us for being a blogger and then deliver them to families who wouldn't have a Christmas. They come up with their own ideas on projects for us to take on that will help other people that we do as well. It is important to me that I instill helping others as something that is important for them to do.
When I was reached out to partner with generationOn to spread the word about Family Volunteer Day, that is on November 19th there was no question that the partnership was a perfect fit.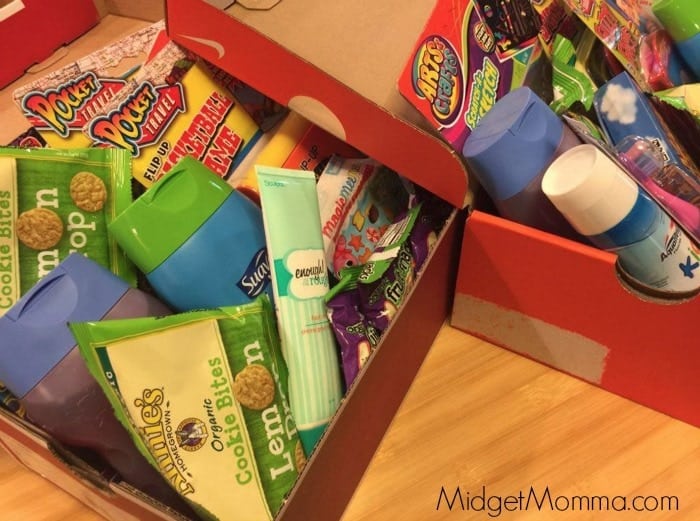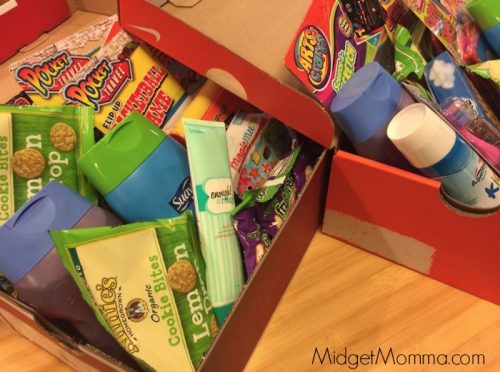 I sat down with the kids and we took a look at the website and the volunteer ideas that they have and I let the kids pick out the one they wanted to do. They wanted to do them all, however finally agreed on making Friendship kits. Now the instructions on the website say to package them in ziplock bags, however my kids couldn't shove everything they wanted to in a ziplock so we used shoeboxes.
The Friendship Boxes are really easy to make! Plus we had a cute little kitten helper who inspected every shoe box for us 😉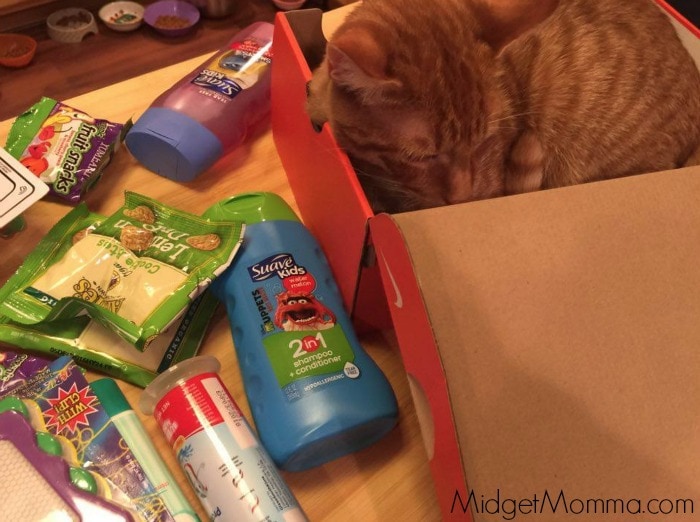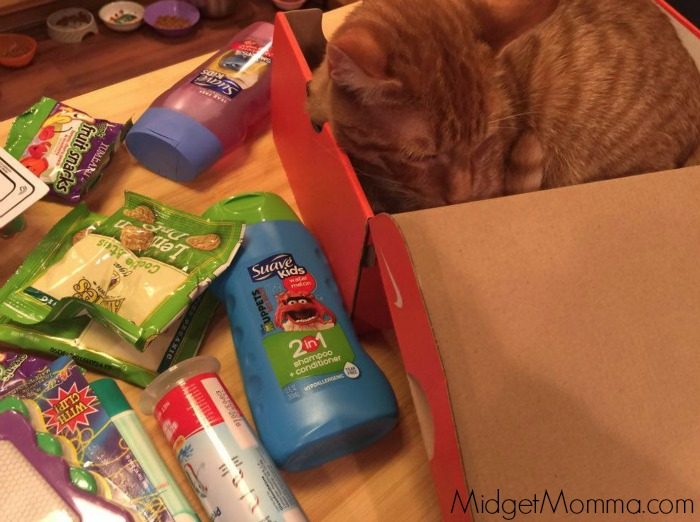 First we headed down to the stockpile – I coupon and stockpile and so we always have plenty of personal care products to help people out with. If you do not have a stockpile then grab these items at the store while you are doing your shopping.
Then we found shoeboxes, the ziplock bags were not big enough for us, but even a ziplock bag will work perfectly.
Snacks. Kids love snacks so we gathered up snack items to put in the packages too.
Toys. Kids who are homeless do not have the space for large toy items, so we made sure the toy items were fun but small enough that they could be put in a backpack and brought with them. The kids wanted to give activity type toys and games so they would be more of activities then just a toy, so that is what we did.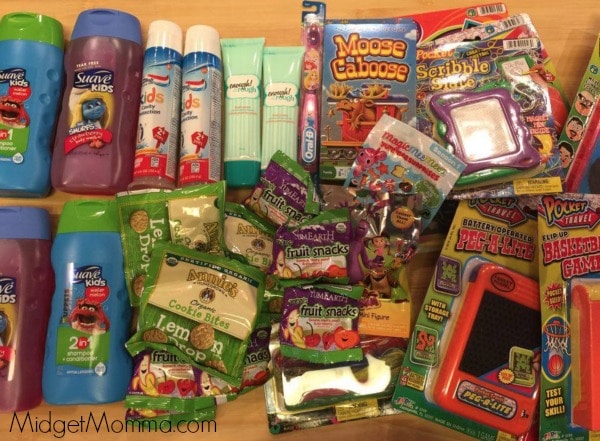 Next we lined up our supplies so it was easy to see what we were working with.
Then we packaged everything up into shoe boxes.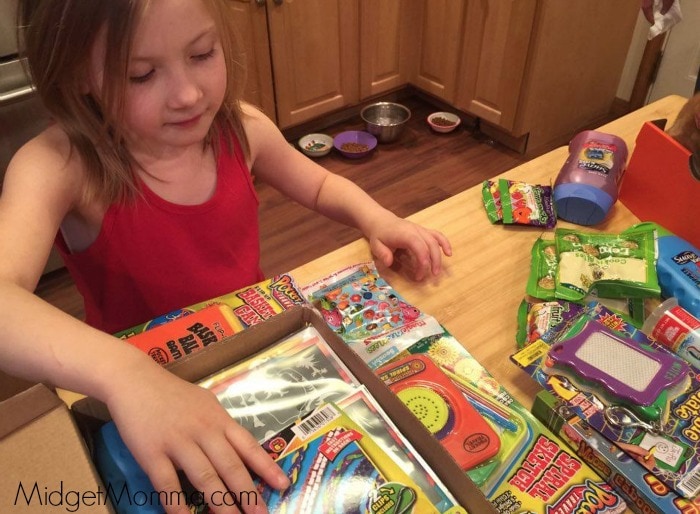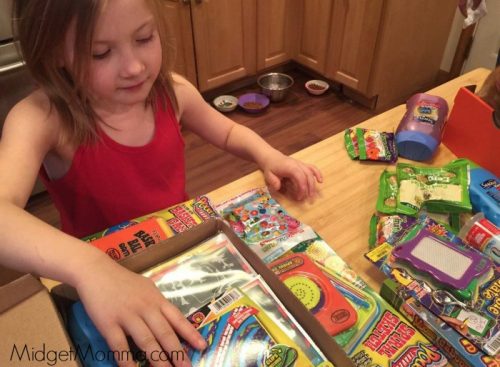 We will be delivering the boxes to a shelter near us so they can be handed out to kids that are local to us and in need.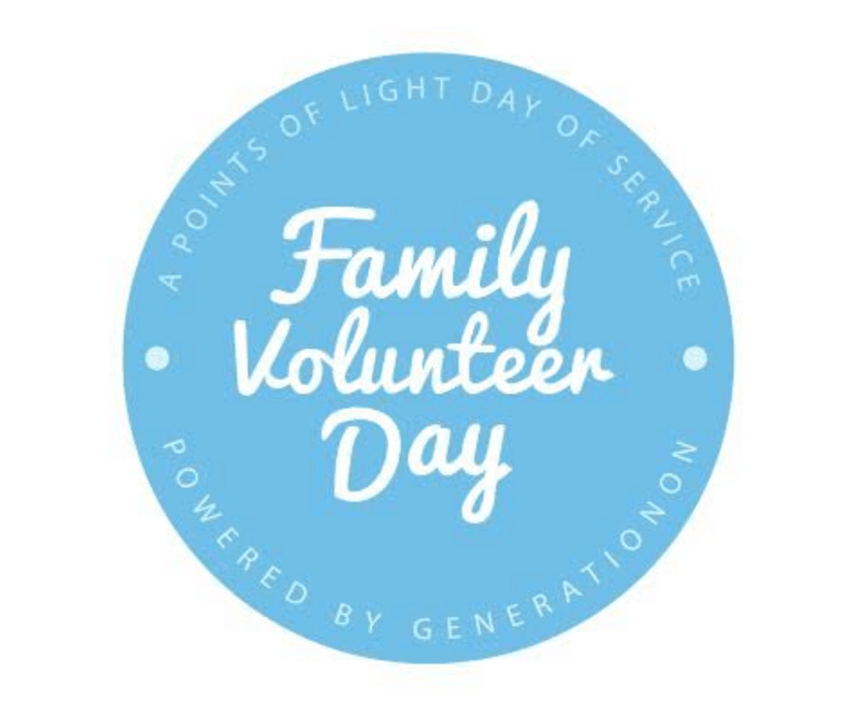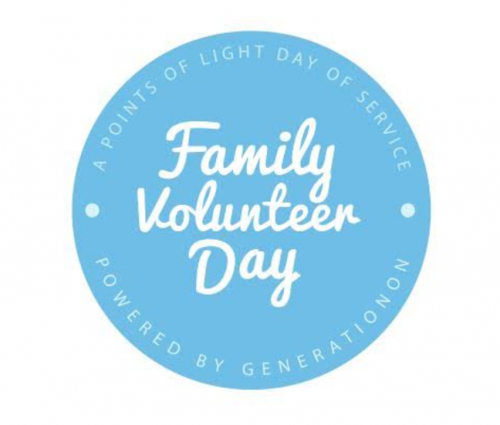 Taking place this year on November 19, Family Volunteer Day is powered by generationOn, the youth division of Points of Light, the largest organization in the world dedicated to volunteer service, and sponsored by The Walt Disney Company.
You can head on over to the generationOn website for ideas on how you to can participate in Family Volunteer Day and get your family involved in helping others. There are projects that you can do at home like making cards and thank you notes for members of the Military, making care packages like we did and then delivering them or finding a charity or hospital that is looking for volunteers to help out at.
Families who share their Family Volunteer Day experience on the site become eligible to win one of four $500 gift cards to help with holiday shopping and five "family night out" prizes, consisting of dinner and a movie. Additionally, families are encouraged to use #familyvolunteerday to share ideas and raise awareness of the Day on social media.
I am a Family Volunteer Day Blogger Ambassador. This post is part of a sponsored campaign. I received compensation for my participation, but my review and opinions are my own.