Inside Out is such a great movie for the whole family and I have shared with you the Inside Out Printable Activity Sheets and Printable Inside Out Coloring and activity sheets which are great for making coloring books for the kids. Best thing is you can print as many of the pages as you want to to keep the kids having fun 🙂
Inside Out Scrapbook Kit Printable set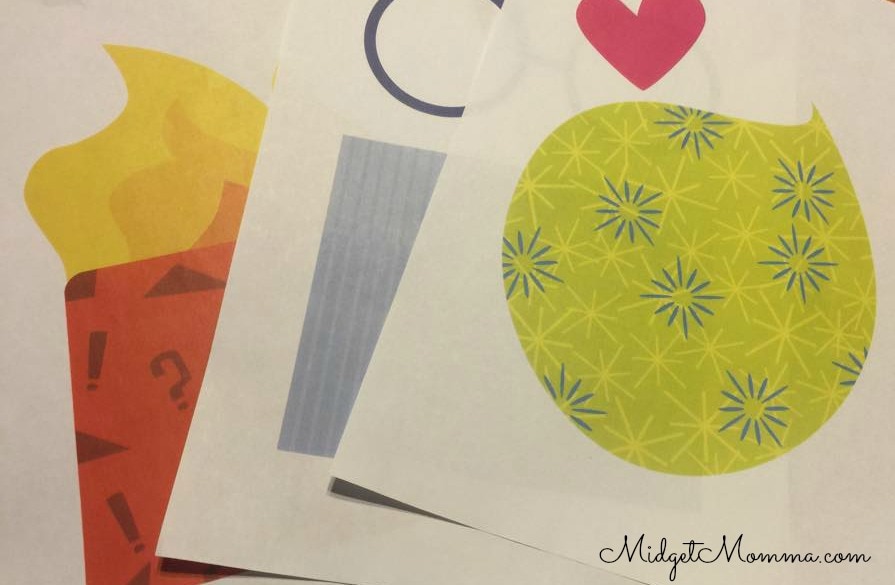 For older kids, the coloring is fun but they want more. Like McKenzie, my 10 year old who loves the movie but wanted more. So we were able to get creative with the help of the Inside Out movie team and she created a memory book of her memories. Watching her sort pictures that she wanted printed out to put in her book and things that I took photos of that were important memories to her was great for us bonding.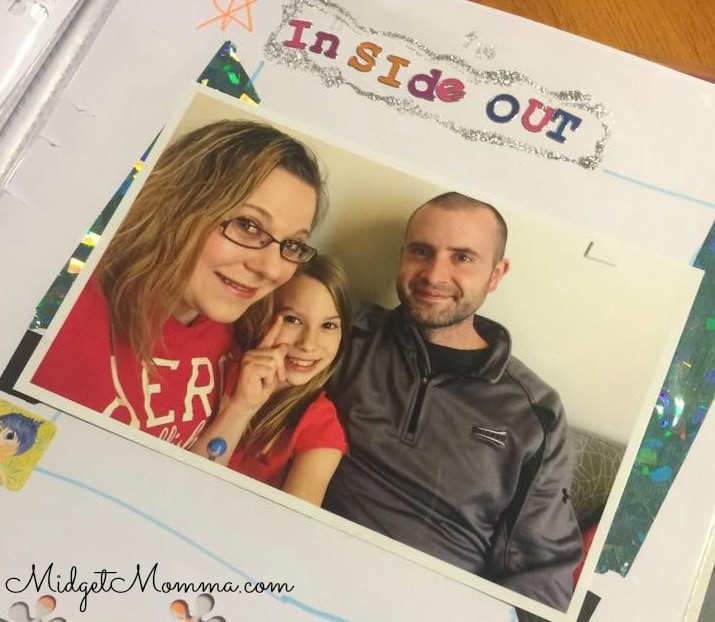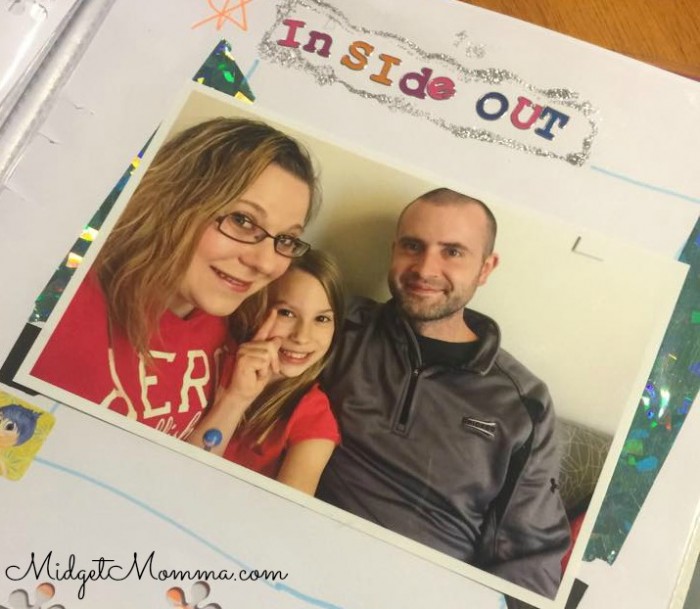 There are some photos that I just took cause the kids looked cute, but for her they had special meaning. I am glad we were able to talk about them while she was making her book. Learning about things that were special memories to her that have a different meaning then for me was fun. I think we are going to do things like this more often, I want her to be able to look back on photobooks when she is older and have the memories she wants to remember as much as the books I put together for the things I want them to remember.
You too can make an Inside Out Scrapbook, just download and print the fun art here and have the kids make theirs!