This post brought to you by Mama Mancini's Original Family Recipes. The content and opinions expressed below are that of https://www.midgetmomma.com/.
The last few weeks have been a crazy mad house here as you all know and the count down is on until Christmas which means craziness continues and so quick meals, that my family will enjoy are a MUST! I am openly admitting that we are eating a lot more things from the freezer then my home cooking but it is a lot better on the budget and healthier then running to a fast food place, or getting take out chinese or pizza (not to mention that it is a minimum of a 40 minute round trip drive to get any thing to eat from some where here so it ends up being quicker to pull something out of the freezer).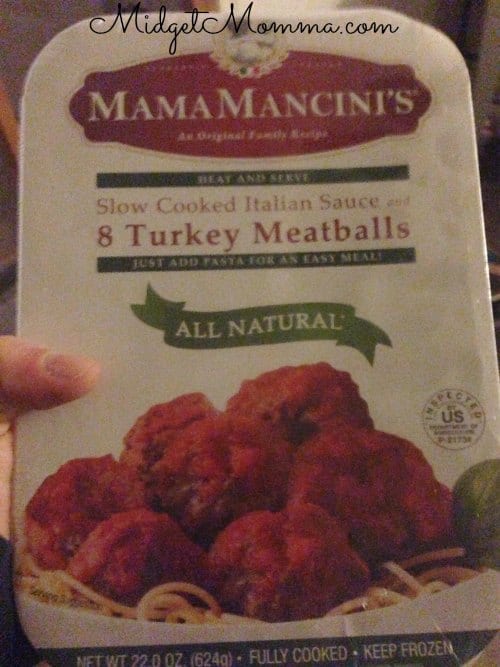 I recently was introduced to Mama Mancini's Meatballs and Slow Cooked Italian Sauce, while making spaghetti and sauce is not a hard nor time consuming thing to do (since I use jarred normally) prepping meatballs takes me about 20 minutes and right now it is 20 minutes that I do not have so we went looking for a quicker option and these fit the bill perfectly. They don't just have meatballs so make sure you check out all of Mama Mancini's Products as well. The other meal idea that has done well is using them for meatball subs, all I have to grab from the store is the meatballs, hoagie rolls and salad and with in 15 minutes I have dinner done 🙂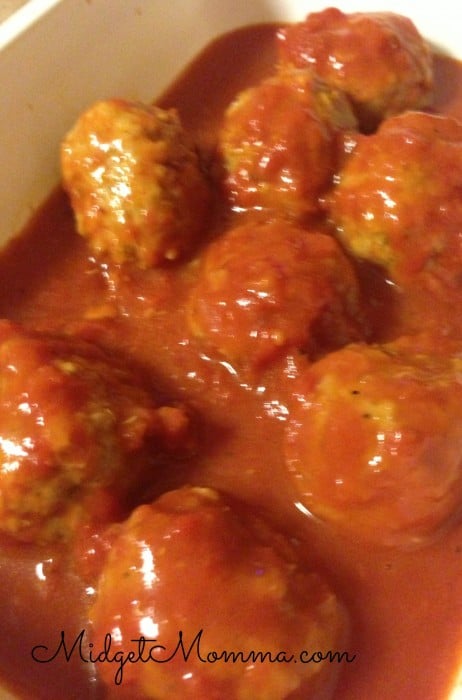 Right now you can also print a $2.00 off coupon for Mama Mancini's to use at Walmart, you will be able to get dinner for under $7! Grab a package of the meatballs, a loaf of italian bread, a box of pasta and a bag of salad and tada! Dinner for under $7! Get $2.00 Off Mama Mancini's Here!