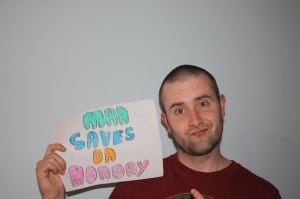 MY LATEST VIDEOS
So we are a day late again, and I apologize!
One thing that I really enjoy is reading magazine, but have you ever looked at the price for them on the news stands? It is Crazy! $4.99 for a Men's Heath issue! Well there are many different ways to save money on your magazines.
Go with Digital copies. You can get them sent to your e-mail and save on the cost.
Get a subscription- even at full price for the subscription there is still a savings compared to the price at the news stand or store. Most of the time the longer the subscription time the cheaper the price per issue.
Sign up for Free subscriptions, there are many places that you can find FREE magazines
Buy subscriptions on Amazon, they tend to have great deals and you can cash in your swagbucks to earn Amazon giftcards.
Some FREE Magazines that I found :
Free Subscription to EXPO magazine. Click Here
Free Subscription to Global Finance magazine Click Here
Try 4 Issues of Business Week Magazine – FREE. Click Here
Pick 3 magazines completely free!  Click Here
This post may contain affiliate links. Please read my disclosure policy here