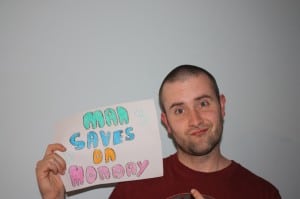 I don't know about you but I have gotten yelled at for my last minute shopping for holidays, not only is it a stresser on the budget because it is not planned, but it is stressful to have a short time frame to find the right gift and then there are times you end up getting something "just because you need something".
Planning ahead for holidays, birthdays and anniversaries will not only save you time and stress, but money as well. Figure out what you want to buy a few months in advanced and look for it to be on sale. Planning ahead can save you a ton of money. And you don't risk making your spouse upset by having to adjust the budget or ending up with a present that they can tell you just rushed and got whatever.
Join the newsletter
Subscribe to get our latest content by email.
This post may contain affiliate links. Please read my disclosure policy here