Sometimes life happens faster than we can catch up that's why meal kit delivery services, like Martha and Marley Spoon are super handy to avoid the fast food drive thru. This Martha and Marley Spoon Coupon is going to help you save quite a bit of money when trying out their home food delivery service.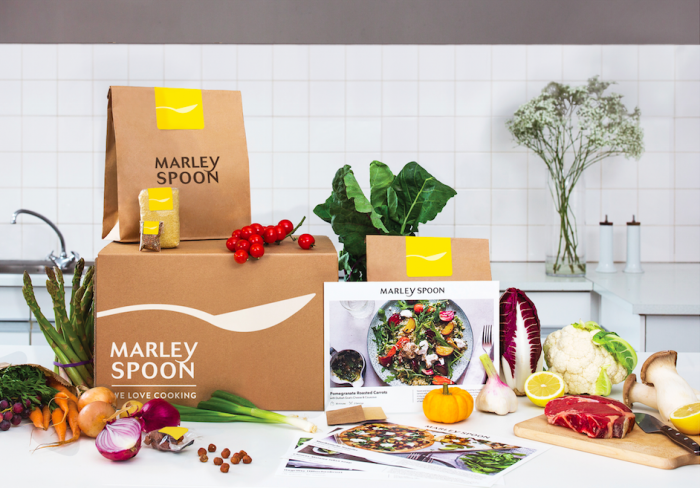 Martha and Marley Spoon coupon
This is a MUST HAVE! GET $30 OFF your first box from Martha & Marley Spoon, when you use this Marley Spoon Coupon Code! – Score $48 worth the food for just $18!
What do you get in your Martha and Marley Spoon box?  3 Meals for 2 (you can choose a box for 4 for slightly more) as low as $5.25 each!
Choose from 10 delicious, easy, and creative recipes every week.
30-minutes recipes designed with weeknight cooking in mind, this is perfect for Busy Families!
Who said delicious food couldn't be healthy?   You can choose your own recipes, choose 2 or 4 persons, skip deliveries and even choose the vegetarian option!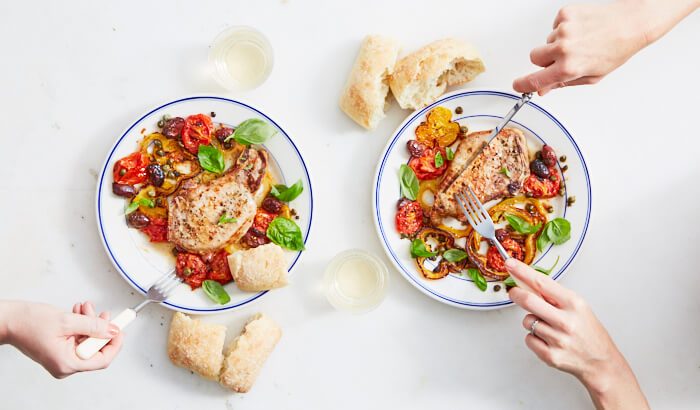 Having meals delivered to your home might be the perfect solution for your busy life, if you are wanting healthy meals for your family but on a time crunch! So make sure you use this Marley Spoon Promo code to try them out! Marley Spoon might be the perfect solution to giving yourself a break and be that extra hand that moms sometime need!
Head on over here to use your Martha & Marley Spoon Coupon and save yourself time and money on dinner prep and planning!
How to use Martha and Marley
Go here and click on "Claim my offer" create your account and select your meal plan. Then it will ask for your payment information, I use paypal because it is easier but you can also use your debit and credit card.
Then it will bring you to the meal selection screen where you can pick and change out the meal for the ones that you want! There are always 10 different meals to pick from! Go here to see the current week Martha and Marley Menu!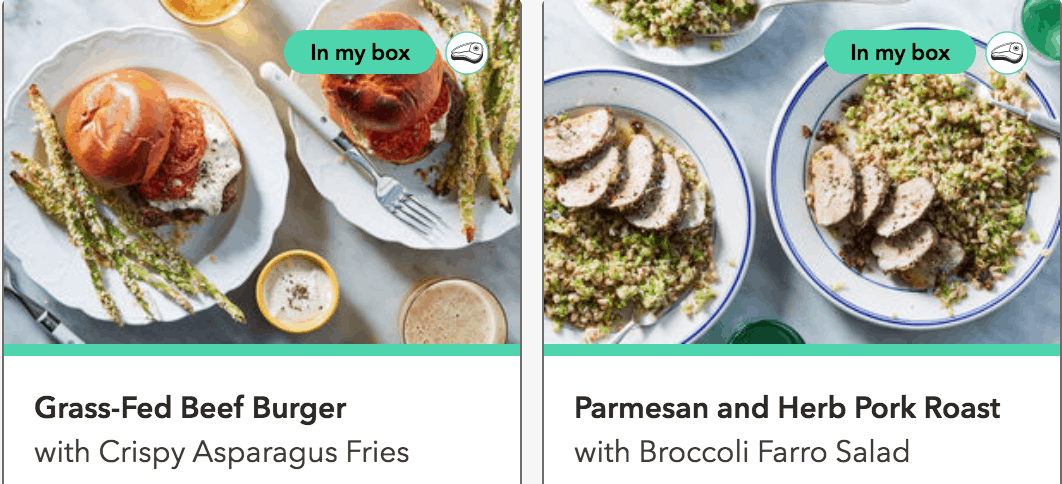 If you don't need meals one week it is super easy to skip! Just go into your account and click the "skip this week". If you want to stop your deliveries they make it SUPER easy, just go into account settings and click on the "Stop Subscription".

Looking for more Meal Delivery Services? 
Gobble Coupon Code: Get $72 Worth the Dinners for ONLY $21.70 Shipped!!
Blue Apron Coupon Code : Get 3 FREE Blue Apron Meals!
$40 off HelloFresh with HelloFresh Promo Code
Want more awesome deals in your inbox? Sign up for the daily newsletter!