I am venturing back into the "Little kids shows" and boy, have things changed from just 5 years ago when Alyssa was in the age group for those shows. Recently I was introduced to Masha and the Bear –a show that has more than 20 billion views overall* on YouTube worldwide, is seen in almost every country and it has been translated into more than 25 different languages! It reaches more than 1.6 billion views in the U.S. alone (on the English YouTube channel, MashaBearEN. One episode, Recipe for Disaster, is among the top 10 most-viewed YouTube videos of all time and has recently gained more views that Adele's "Hello". Masha and the Bear launched its first spinoff project, Masha's Tales, on Netflix in February 2016.).
It is now in its second season on Netflix in the U.S., where the new 26 episodes include Masha's "appearances" as Avatar, Zorro, and Audrey Hepburn – We all know I am a BIG fan of anything that is on Netflix.
The show is SUPER Cute too!! Hannah is still too young to watch it but when I was watching it to write this blog post I may have gotten a bit lost in watching quite a few episodes  It is quite entertaining!
The Bear's quiet world is turned upside down when Masha accidentally finds his house in the forest. Masha explores the world through entertaining situations where the Bear helps her with difficult tasks. Bear enjoyed his quiet life and Masha makes it quite entertaining for him, and when she isn't there he realizes he misses her. It is quite the show to watch with the kiddos to teach them about friendship and being kind! Masha's curiosity and creativity leads to funny adventures and the entire forest becomes part of it…although for them, it sometimes leads to trouble!
Plus…. Check out this CUTENESS! There is a new toy line coming too for Masha and the Bear! So cute!!!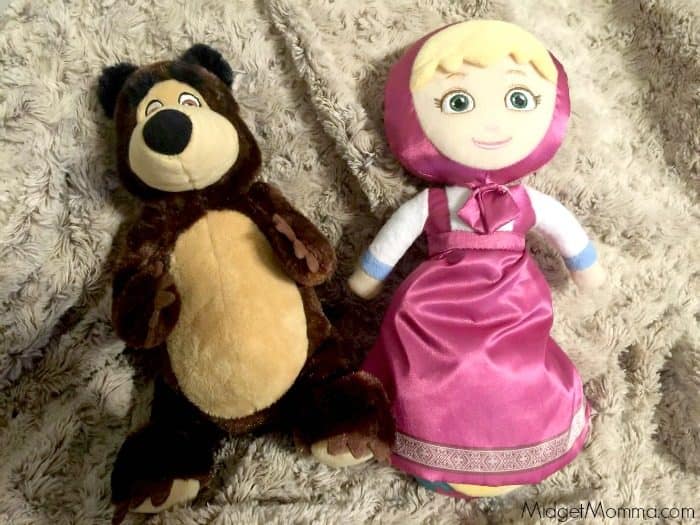 And Check it out! Masha is reversible! You can quickly change her to be wearing her "other outfit"!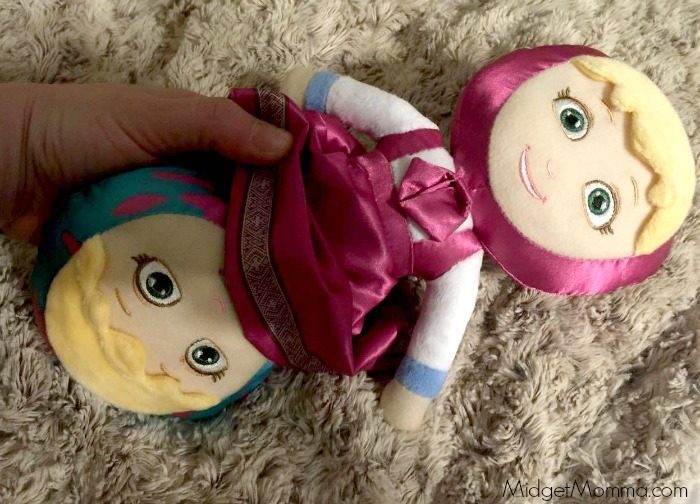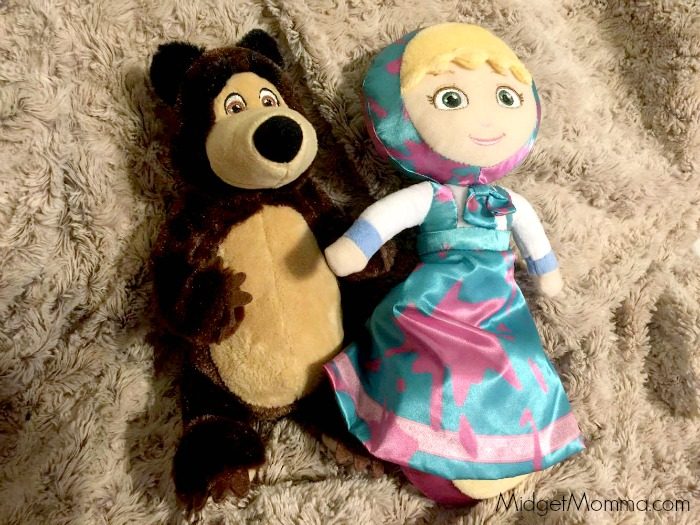 Masha and the Bear won a 2015 Kidscreen Award for Best Animation in the Creative Talent category in February 2015.
Make sure you stay up to date on all things Masha and the Bear!
Website: http://mashabear.com/
Facebook: https://www.facebook.com/MashaAndTheBear
Twitter: https://twitter.com/mashaandthebear
Instagram: https://www.instagram.com/mashaandthebear/
Google+  https://plus.google.com/+MashaBearEN
Do not miss the awesome event in Philly on December 16th!! At the Christmas Village, JFK Plaza from 1-4pm you can have a TON of fun with Masha and the Bear!!! It will be a TON Of fun!! Besides the unique opportunity to make special memories while taking pictures with the amusing duo, the real Masha and the Bear, there will be giveaways too!!! While there make sure you take pictures and share them on social media tagging them with #IMetMasha.
Exact address for event:
Christmas Village
1400 John F Kennedy Blvd
Philadelphia, PA
December 16 from 1-4PM
*Includes Masha and the Bear, Masha's Tales and Masha's Spooky Stories
This post is part of a sponsored campaign with Masha and the Bear. I received compensation for my participation, but my review and opinions are my own.