Disney Infinity 3.0 is coming soon and its all the talking my house right now! The kids are HUGE fans of the original and the 2.0 and I have a feeling that the 3.0 is going to be even better! We are HUGE Star Wars fans so having the Star Wars Characters that we love on the game is a big thing for us!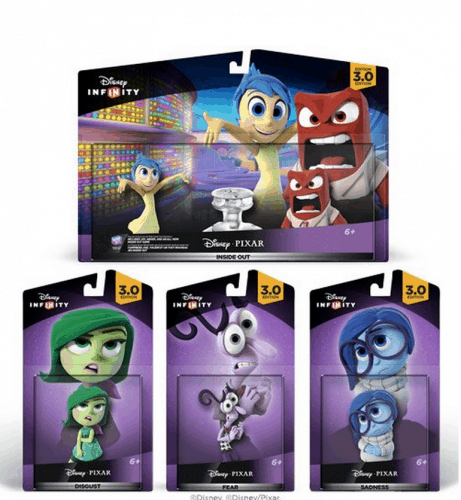 There are also some other awesome playsets that they are coming out with and one of them is Inside Out! If you have not seen the movie trust me you want to and I have a feeling that playing inside Rylie's head with the Inside Out gang is going to be a TON of fun on the Disney Infinity 3.0! You can preorder Disney Infinity 3.0 here and then preorder the Amazon Exclusive Inside Out bundle here or the Inside Out Playset here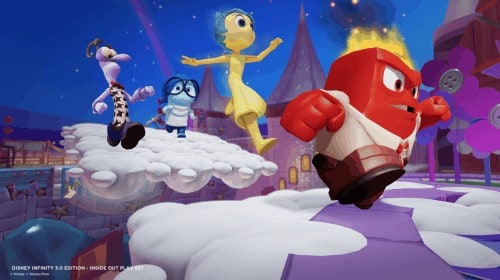 Based on Disney•Pixar's much anticipated film Inside Out releasing June 19 in North America, the Inside Out Play Set takes place in Riley's mind after she inadvertently catches a glimpse of a scary movie as she is falling asleep. Her Emotions — Joy, Fear, Anger, Disgust and Sadness  — rally together to calm the turmoil that has overtaken Imagination Land as a result of Riley seeing the movie. Broccoli, pie cannons, bats and even swamp creatures are running rampant through Riley's mind. As single-player or two-player co-op, players must help Riley's Emotions journey through Imagination Land, work together using each character's unique skills to defeat enemies, gather Riley's displaced memories, and return them to the Long Term with the help of Mind Workers before Riley awakens.
Disney Infinity 3.0 Inside Out Playset
Three different game modes feature a twist on traditional platforming: 
·         Clouds, which fade or emit lightning;
·         Musical platforms, which must be precisely timed in sync with the beat, and;
·         Gravity barriers, which flip the player and the world upside down.
Playable characters for the Play Set include Joy, Fear, Anger, Disgust and Sadness. Each figure comes with special powers to combat swamp creatures and other nightmare beasts:
●     Joy – A ray of lighthearted, optimistic sunshine that brings cheer to every adventure. She can glide across gaps the others can't overcome.
●     Fear – Frightful bundle of nerves is the fastest runner. He can cross bridges and platforms before they collapse.
●     Anger – Hot-headed powerhouse can cross beds of hot lava with ease.
●     Disgust – Always disgusted, she repels off the clouds letting her jump higher than anyone.
●     Sadness – Worrisome friend turns waves of sadness into melancholy fun, and can travel on clouds without them fading beneath her.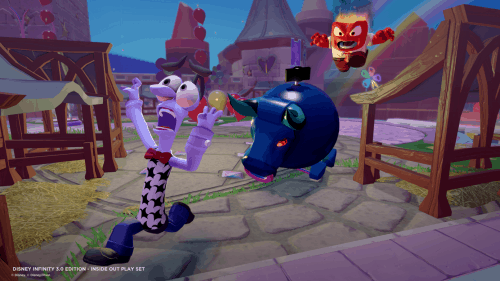 Check out the new trailer from the Inside Out Play Set!