Make sure you head on over here and enter the Giveaway I have going on for one Lucky MidgetMomma Reader to win!
It is not a secret to anyone that I love my coffee and I love my coffee machines. I am pretty sure Tom thinks I am over taking the kitchen with my coffee gadgets but he could totally fix that issue if he would just learn to love coffee the way I do 😉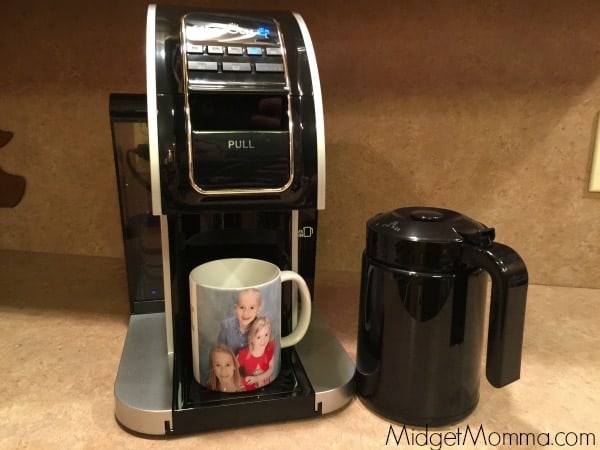 The downside to the current single serve machine I have is that the biggest cup it makes is 10 ounces  – sometimes that is just not enough! Ok we all know that a lot of times that 10 ounces is not enough 😉
I was super excited when I was introduced to a new coffee machine, the Touch T526S single-serve system. It has 7 cup sizes that you can brew: 6, 8, 10, 12, 14 ,16 and 18 ounce AND you can brew 26 ounces in the Carafe pot!!!! I hear LOTS of coffee lovers rejoicing with this one!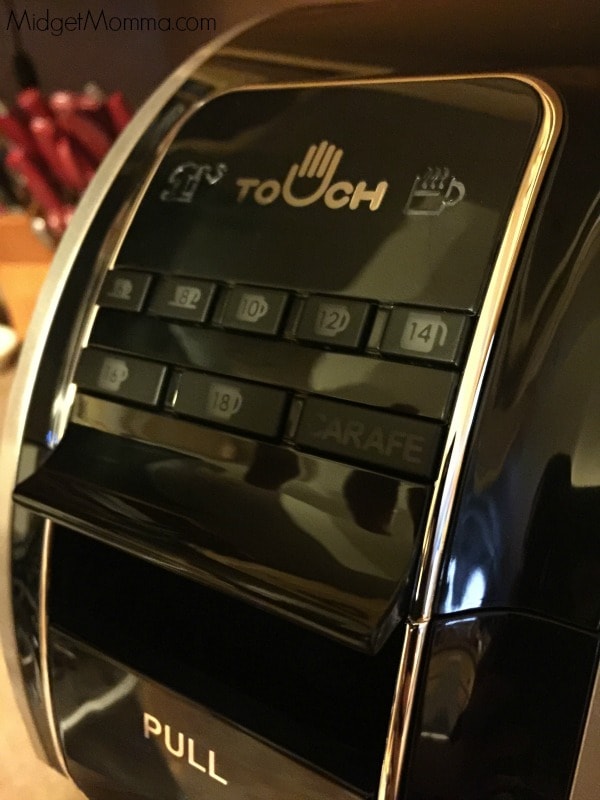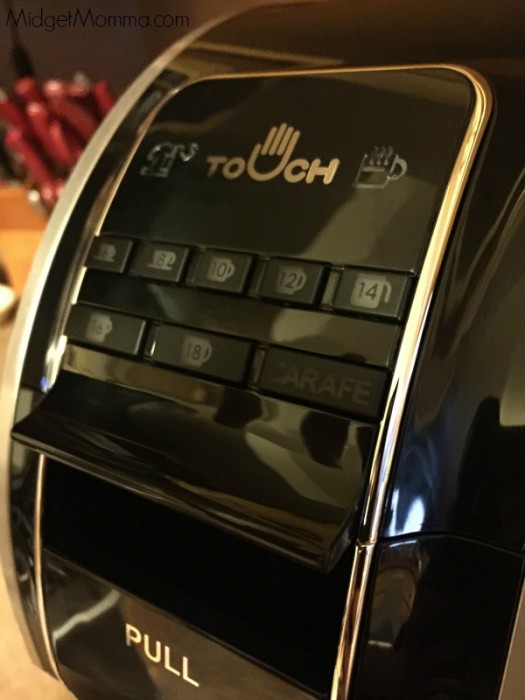 With the Touch T526S single-serve Coffee System you can use any k-cups that you have and you have the option of using the reusable ones too just by adding your favorite coffee to them!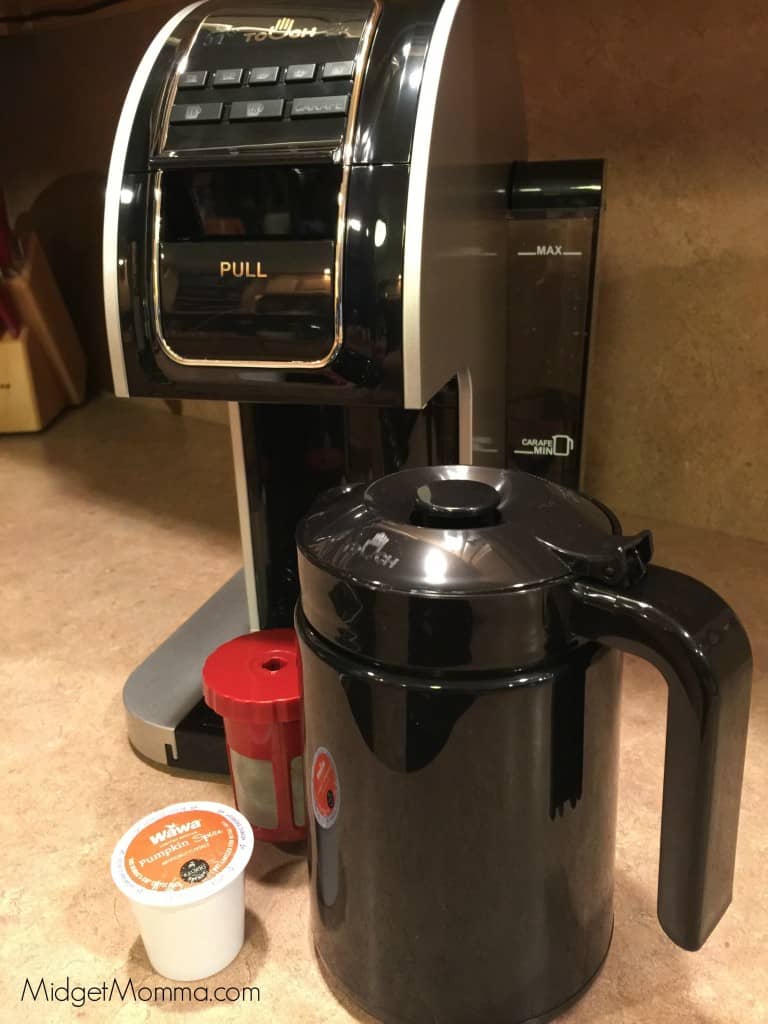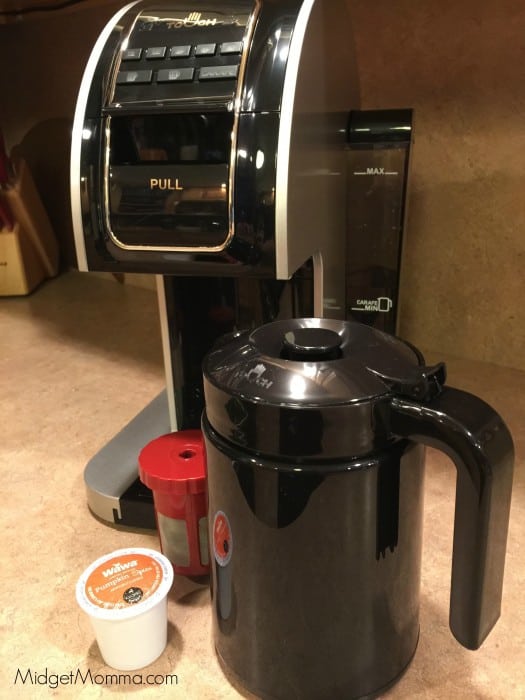 The Touch® T526S brewer, which comes with a reusable Refill Jumbo Cup™ and 26-ounce carafe, is currently available online and has an MSRP of $249.99. For additional information about Touch's brewers, accessories and coffee, please visit www.TouchBeverages.com
If you are a coffee lover or you have a coffee lover on your list for Valentine's Day, this could be the perfect gift. A gift that keeps on giving all the time, just make sure you also give them coffee too, as they are going to need a lot of it when they are brewing their 18 ounce cups of coffee 😉
Disclaimer: This post is sponsored by Touch. All opinions are 100% my own.