The post is brought to you by Activate by Bloglovin and its advertiser. All opinions are mine alone.
Powered By:
This year we are starting a new adventure when it comes to back to school, middle school. McKenzie starts middle school and I am so not ready for it! There are so many things I am not ready for, the 6am wake up (not sure she is ready for that either), the larger amount of kids she will be around, the bigger school, and the simple fact that she is no longer a "little kid" in the eyes of the world.
This is a struggle for me, I thought that sending them off to Kindergarten was hard, this middle school jump is tearing at my mommy heart. This year McKenzie has decided that she wants to pack her own lunch, which for me (as weird as this might sound) is something I am not liking. As a working mom, who originally planned on being a stay at home mom while all my kids were in school, the little things like packing lunch for them are things I enjoy doing. However I am giving in and letting her pack her lunch like she is asking and letting her take that step even tho it means I can no longer make her fun shaped Love sandwiches. She made it clear that it is no longer cool to have me put shaped sandwiches in her lunch box 🙁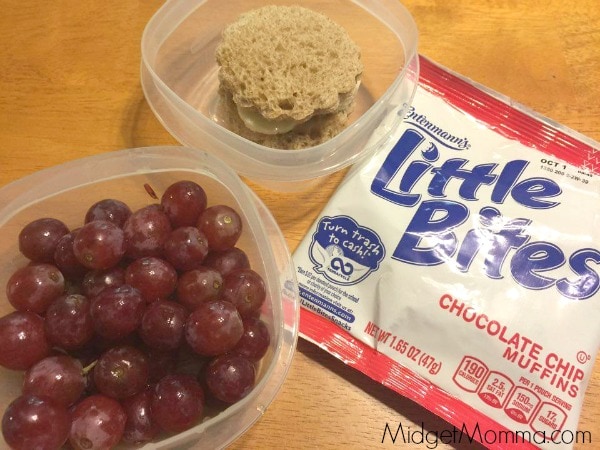 So I am saying goodbye to packing McKenzie the "fun Shaped" Sandwiches 🙁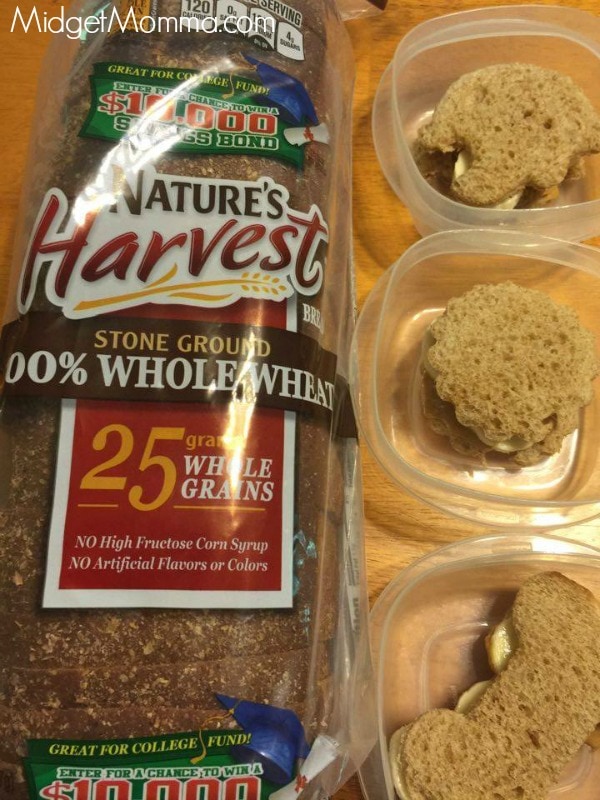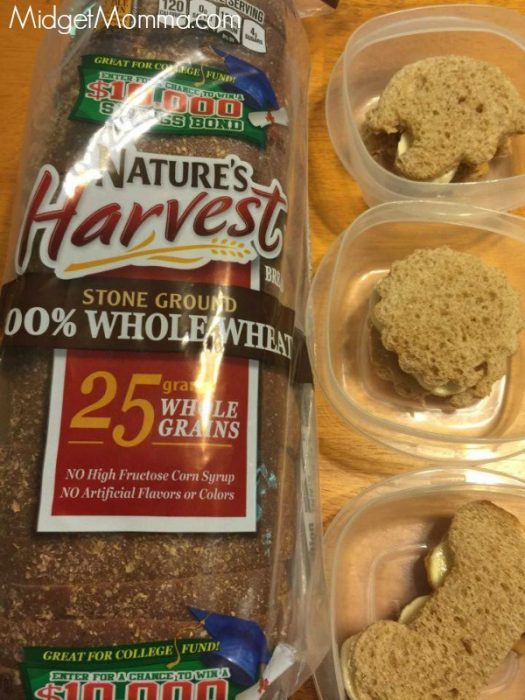 But to keep my self sane and knowing that what she is bringing to school each day is healthy I am planning ahead. I am making sure that the lunch items in the house are ones that I am happy for her to be eating and ones that are healthy but tasty options.
One thing that is always in my kids lunch boxes is either a sandwich or a salad as their main "meal" of lunch. For me releasing the reins and letting her have the power to make her own lunch means that I need to make sure that what she has available to pack is going to fit inline with what I would normally pack her. Thankfully I can easily grab Nature's Harvest® bread at the store to have on hand for her making her lunch and know that she is getting the nutrition I want her to have in her sandwich, even if she is making a sandwich with homemade fluff in it.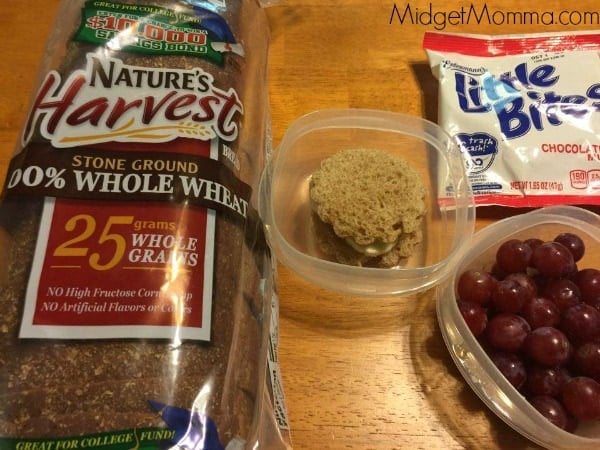 There is a reason that I pick Nature's Harvest® bread as my go to for packing the kids lunches, I can count on at least 8 grams or more of whole grains in every serving and no artificial flavors, colors or high-fructose corn syrup. I don't know about you but I am always really confused when I see high-fructose corn syrup in bread and finding a brand that doesn't have it is important to me! There are times that the kids ask me to give them a treat and have white bread instead of wheat bread, little do they know that the white bread they are eating is really Nature's Harvest® bread Whole Grain White (and made with whole grains) but hey what they don't know doesn't hurt them right 😉
I'd love to say that it makes me feel 100% better about her packing her own lunch, and it does in a way but really it still hurts my mommy heart that she is packing her own lunches and one less thing she needs me to do for her. But at least I know that while she is packing her lunch and my mommy heart is going to miss making her fun sandwiches that she is still getting the nutrition I want her to have.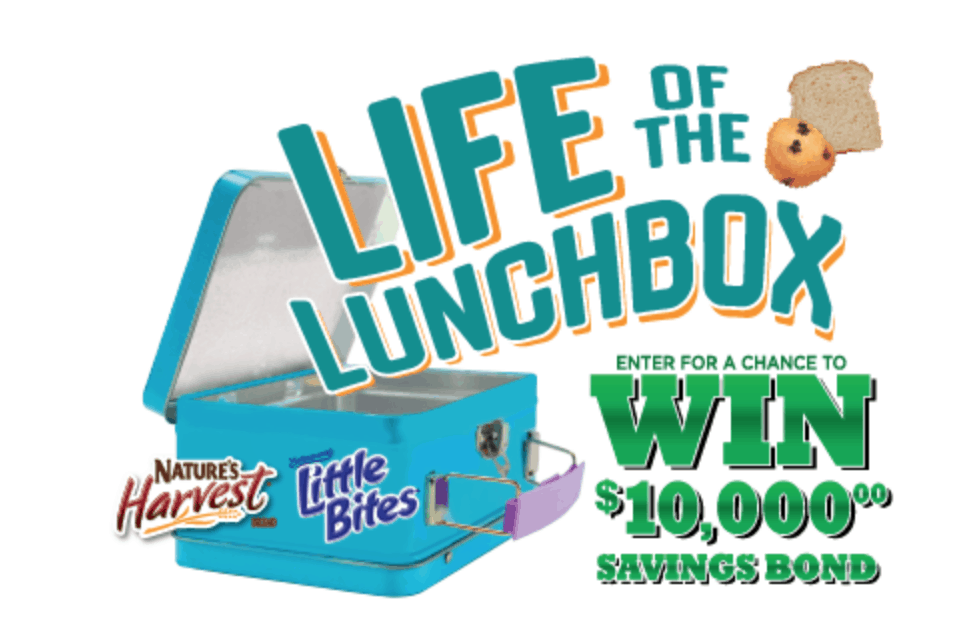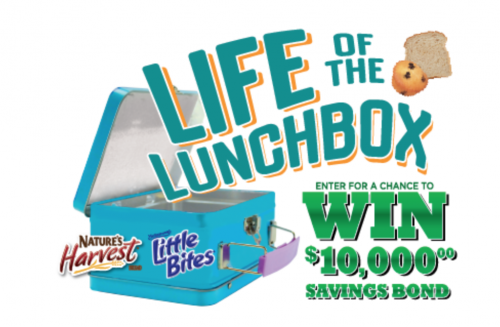 There is also a fun sweepstakes that you should check out, the "Life of a Lunchbox" Sweepstakes where you can enter to win a $10,000 savings bond!
Disclaimer: This post is sponsored by Life of the Lunchbox. All opinions are 100% my own.