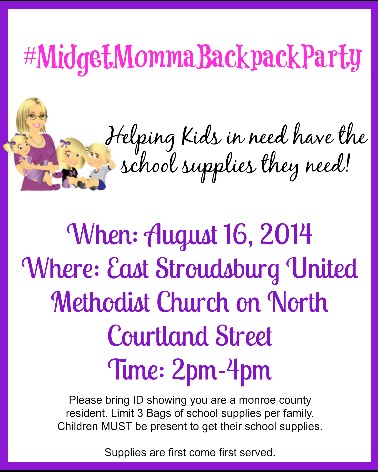 If you are in need of school supplies or know someone who is in need of help with school supplies for this coming school year please pass this information on. Supplies are limited and are first come serve. Children must be present to get the school supplies and bags are limited to 3 bags per family group. Please bring ID that shows you are a Monroe County Pa resident.
Date: August 16, 2014
Time: 2pm- 4pm
Where: East Stroudsburg United Methodist Church on North Courtland Street.