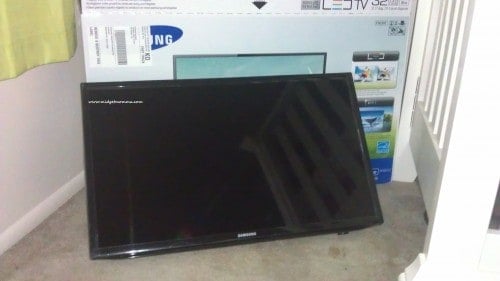 I have told you about Mobile Expressions Before, it is an app that you download to your phone and you win prizes. We have had 2 readers win big, one won a 32 inch HD Tv and another an IPad!
MobileXpression is a market research panel designed to understand the trends and behaviors of people using the mobile Internet. Are the most popular sites on the Internet also the most popular sites on the mobile Internet? Where are people surfing to and what mobile applications are they using? These are the kinds of questions MobileXpression can answer.
Right now MobileXpressions is doing 14 weeks of giveaways with some really awesome prizes! All you have to do is download the app to your smart phone and you are entered to win!
Week 1: Sony SS-F7000 Speaker System
Week 2: Coby 23″ Widescreen High Definition LED TV
Week 3: Panasonic Full HD 3D Blu-Ray Disc™ Player
Week 4: Melitta 15 Bar Espresso Maker
Week 5: Apple iPod Nano 8GB
Week 6: Coby Digital Photo Frame with Multimedia Playback
Week 7: Canon Powershot SX130 IS 12.1 MP Digital Camera
Week 8: 8 pc. Simply Calphalon Nonstick Cookware
Week 9: Tumi T-Tech Data Zuse Continental Carry-On
Week 10: Sony Compact Camcorder w/60x Optical Zoom
Week 11: Amazon Kindle 3G, Free 3G + Wi-Fi
Week 12: Brookstone i-need Air Foot Massager
Week 13: Toshiba 10.1 Netbook Computer
Week 14: Apple iPad 2 – Wi-Fi 16GB
This post may contain affiliate links. Please read my disclosure policy here