It is time to go back to school with our beloved friends Mike and Sulley! We all know that they have an awesome job scaring laughing now since the factory has switched over to a laugh factory, but we get to go back in time with Mike and Sulley in their newest movie Monsters University!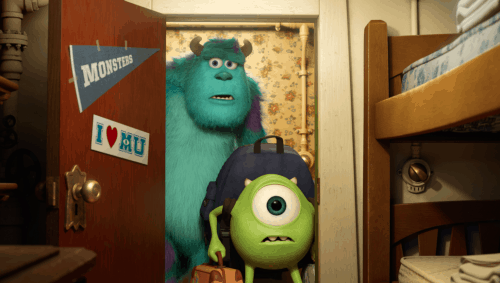 We go on an adventure with Mike and Sulley, learning that things were not always like they are in Monsters Inc and before they could get their dream jobs there they had to go to College first. Mike, a short monster with tall dreams and no matter what the obstacle is he works hard to get the prize at the end, in this case getting into scare school. Sulley on the other hand comes from a family of scarers and knows how to scare, but with the challenge of thinking he can get through school doing nothing because he can scare already puts his college days in a bit of a whirlwind.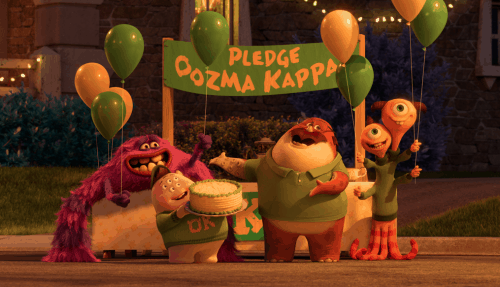 Mike and Sulley are not the best buds we know them as in Monsters Inc and are forced to work as a team to both reach their goal of getting into scare school after being dropped from the scaring program. In order to have a chance of getting into scare school they join the fraternity Oozma Kappa (which is made up of other monsters who are the failures at scaring) to try and redeem themselves.
Can Mike and Sulley work together with the team they have joined up with to be the best scarers in the school and get back in to scaring school?
Monsters University will bring to light the friendship that we now know of with Mike and Sulley along with meeting new characters who are just as lovable. Parents and kiddos alike will enjoy the film as we all get to learn importance lessons in friendship and faith in yourself.
Disclaimer: I was provided a most expenses paid press trip to attend a press junket with Disney. No compensation was received and all opinions are 100% my own.
Join the newsletter
Subscribe to get our latest content by email.
This post may contain affiliate links. Please read my disclosure policy here