One of my favorite things to do is spend time with my mom, and that is a big step from where she and I used to be in our relationship and now that we have an awesome one the more time I can spend with her the better. This past Sunday I had the opportunity to go to NYC and see Mamma Mia! on Broadway and I knew that it would be the perfect chance for me to get some quality mother daughter time with my mom.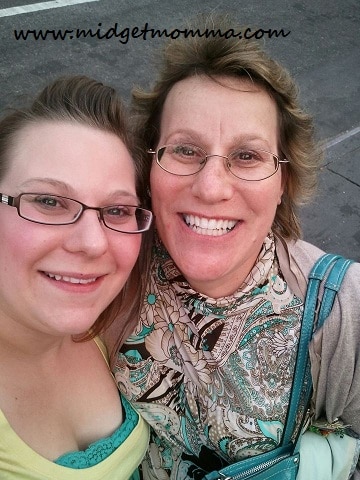 We took the train in and then walked to the theater, it was great to be able to spend time with my mom where we were able to just hang out, talk and enjoy each other's company. This is something that we have not been able to do in a very long time and I have to say that I think we need to do it more often.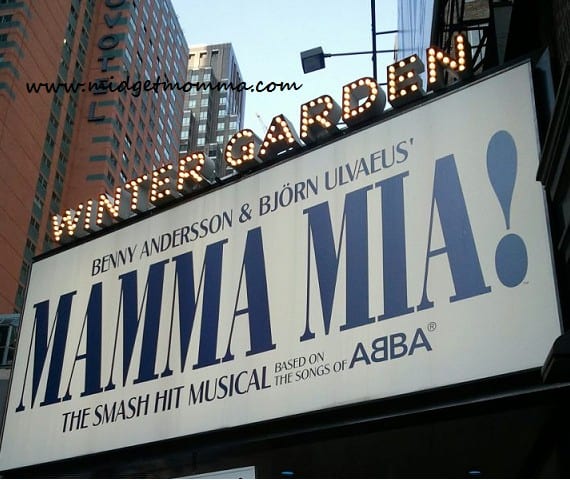 The musical was AMAZING! Taking place on an island in Greece, Mamma Mia! is the story of a young girl who is about to get married to the man of her dreams, feels like a piece of her is missing because she does not know who her dad is. She finds her moms diary and in it there are 3 names of men that could possibly be her dad, she decides to send each of them an invitation to her wedding. When the 3 men arrive at the hotel that her mom owns she instructs the men to stay away from her mom because it is a "surprise" and her mom does not even know that they are there. With a great lesson of what family is, and the meaning of love it is a great show for all. The talent is amazing, the actors bring the show to you in a way that makes you want to just jump out of your seat and start singing and dancing right along with them during the musical acts. The singing and dancing talent in this show is spectacular, and it really brings out the emotions of those in the audience (for anyone wonder yes I did cry at parts) and for those that are parents it really shows the feelings we have as our children grow up.
If you are heading to New York City this is a must see musical!

After Mamma Mia we headed back to the train and stopped at Gingers (don't ask me what block cause I don't remember LOL, but I know it is on 7th street on the way from 55th and Broadway back to Penn Station). The food was great and I was excited to have some Pad Thai since it had been since June 2011 that I have had it 🙂
We had an amazing day and I can not wait to have another day out with my mom again and I am hoping it is soon!
Disclaimer: I was provided tickets to see Mamma Mia, no compensation was received and all opinions are as always 100% my own!