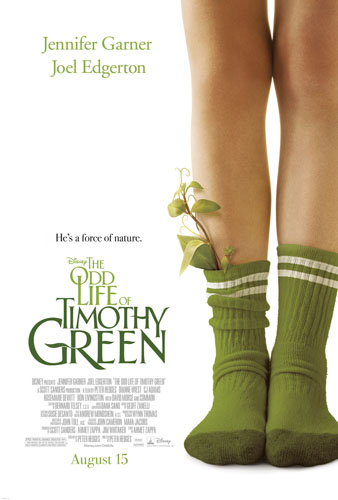 The Odd Life of Timothy Green follows Jim and Cindy Green, a couple who has had trouble conceiving and stating their own family as they tell their story to the adoption agency. When they learn from the doctor that they will never be able to have a child of their own they are devastated as any couple trying to have a child would be. As a way to grieve and process this information they spend one night pretending that they have a child by writing the characteristics that their child would have on pieces of notebook paper, from scoring the winning goal to honest to a fault. At the end of the night they tuck all those papers into a wooden box and plant it in the garden and head to bed.
In the middle of the night something magical and amazing happens, it starts to pour and they are awoken to a little boy in their house. The magic doesn't stop there, the little boy is calling them Mom and Dad from the start and his name is Timothy, the 1 boy name that they had on the baby name list while the rest of the names were girls names.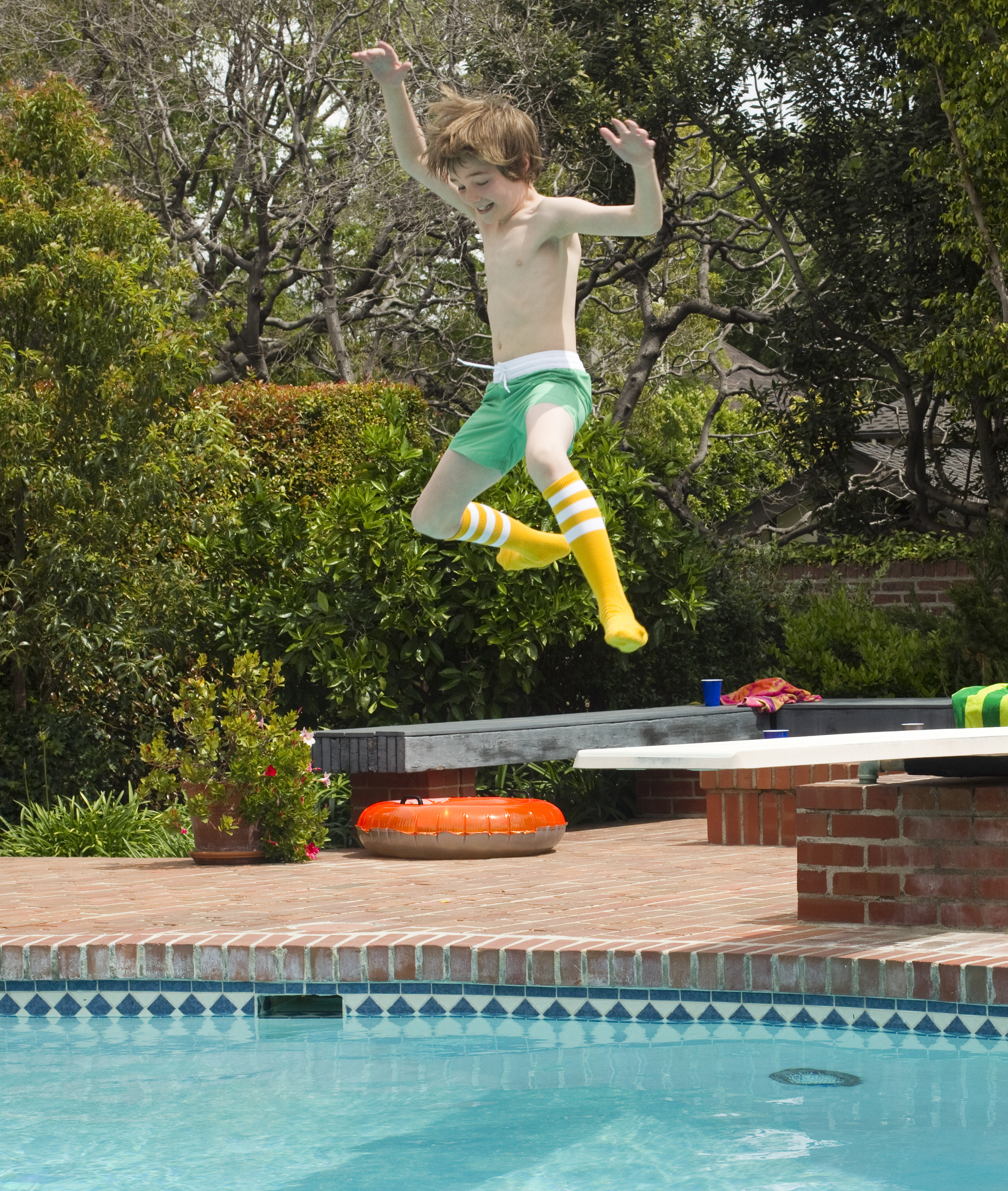 Timothy is not your average kid, not only does he have leaves growing on his legs (which his parents make him wear socks at all times even when he goes swimming so no one sees them), his spirit is one that affects everyone in a positive way who meets him. He reaches out to those who are in need and you can feel the compassion that he has for anyone he encounters. He touches the lives of so many people in such a short time, from his Uncle to the neighborhood girl who feels left out when it comes to being a part of life. Sadly as Timothy helps those around him he is slowly causing himself to reach the end result faster.
Here are 5 Reasons that I think you should go see The Odd Life of Timothy Green:
The movie will tug at your heart so make sure you bring that box of tissues with you – any movie that makes me cry is a good one, since there are not many that do.
  It bring us all back to remembering what really matters in life, those friends and family that are all around us and that we should all treat people the same no matter how different they are.
It is full of magic
It is a Disney movie 😉
The cast is amazing!
Disclaimer: I was invited to a screening of this movie. No compensation was received. All opinions are 100% my own.
This post may contain affiliate links. Please read my disclosure policy here