Last week I shared with you on Instagram, twitter and facebook that I was at the Fifty Shades First Screening with the Today Show and now you get to hear about the whole day 🙂 Also before reading this post make sure you read Theres more then Sex in Fifty Shades.
Well I should say that the day started off the night before with a phone call from the font desk telling me "Mr. Grey has sent you a package". And then the bell hop coming to my room, completely serious and giving me a box saying "Mr. Grey has a gift for you, have a great night". I am sure he had a bit of trouble keeping a straight face saying that.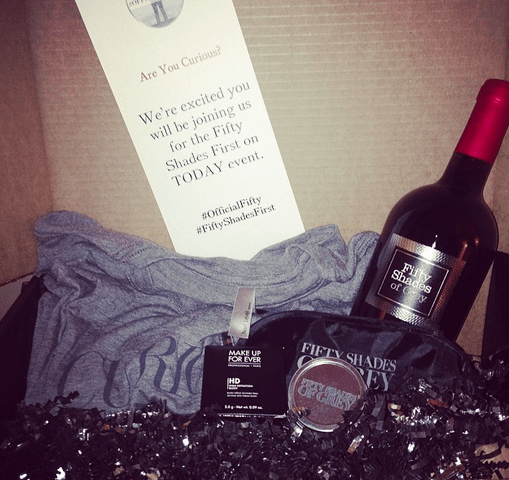 My sister and I enjoyed the bottle of wine and spending time together that we have never gotten the chance to do before. Then it was off to bed for our fun filled day the next day.
Early wake up (aka 5:30 am and for all of you who know me well you know that that time is not normally on my radar 🙂 ) And it was off to the screening. Upon arrival Mr. Grey had another gift for us, a key to his red room.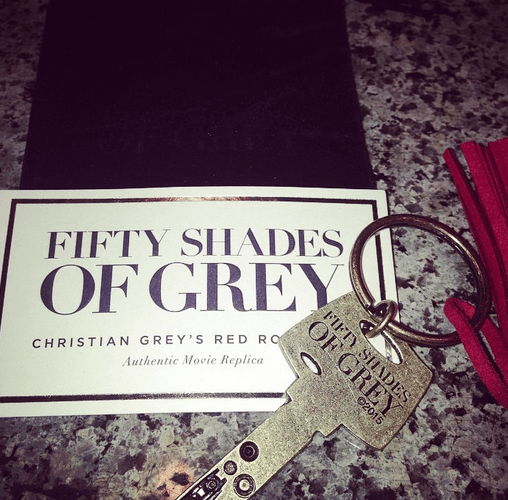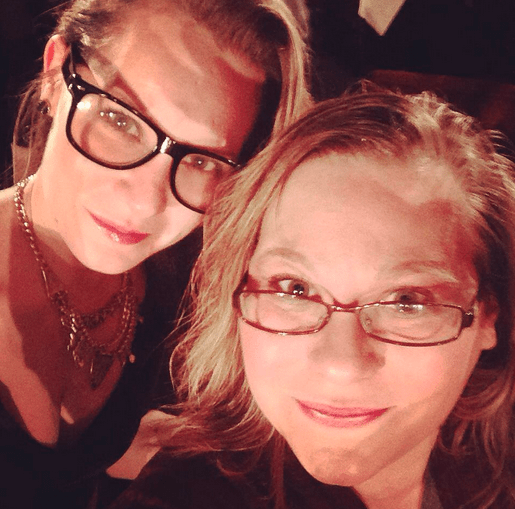 If you have read the books, you know the story I don't need to get into that 😉 But I will say that the movie sticks pretty close to the book.Of course with the nature of the book there are things that can not be put on the big screen and that I have to say that the compatibility of the actors socked me. I was not expecting those two to pull it off, because they didn't fit "my image of them" but I feel they were able to pull it off quite well. There are some levels that were definitely pushed when making this movie but all in all I am happy with the transformation from book to movie.
Fifty Shades is in theaters today February 14!
Disclaimer: I attended the Today Show Screening in New York City. I was given tickets to see the movie. No compensation was received and all opinions are 100% my own.