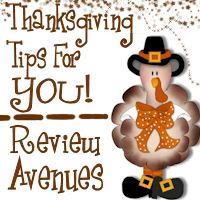 With Thanksgiving right around the corner, we are all going to start seeing ALOT of sales on baking supplies, spices and basically all things cooking. I will be adding tons of some of my most popular recipes, but I thought I would start out simple. This is going to be a great way of using some of your stockpiled baking goods before and after the holidays…and it's for a good cause since nothing makes people happier than freshly baked cookies!

MY LATEST VIDEOS
Chocolate Chip Cookies
1 cup butter, softened
1 cup granulated sugar
1 cup packed brown sugar
2 large eggs
2 tsp. pure vanilla extract
3 cups all-purpose flour
1 tsp. baking soda
2 tsp. hot water
1/2 tsp. salt
2 cups semisweet chocolate morsels
1 cup chopped walnuts (optional)
Preheat oven to 350 degrees
Microwave the butter…you don't want it hot, you just want it melted…just a few seconds and stir, repeat until fully melted.
Cream together the butter and two sugars until smooth
Beat in eggs one at a time, then stir in the vanilla
Dissolve the baking soda in the hot water and add to the batter with the salt
Stir in the flour, chocolate chips and (optional) nuts
Drop by large spoonfuls onto ungreased cookie sheet
Bake for about 10 minutes in the preheated oven until edges are lightly browned. If you like crunchier cookies, wait until the edges are a little bit darker. Ovens vary, I find this especially true with cookies so make sure your first batch is just one or two cookies and use that as a test batch…my last oven took 9 minutes to bake the cookies and my oven now takes 13, so it can be a pretty big difference!

This recipe makes lots of cookies…even with big cookies, you'll make about 4 dozen so there will be plenty to go around!