If you are looking for a Survey company to join to make a few extra bucks which would be great with the holidays coming up, check out My Survey. They also send products that you get to keep (for FREE) and e-mail notification about surveys for you to do.  Sign ups are limited so sign up while you can, I have no idea when they will open up sign ups again.
As you can see below they send out CASH along with their surveys so you get paid upfront!!! How awesome is that!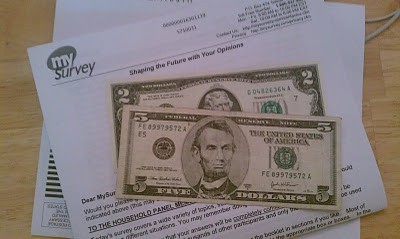 They also have an A+ Rating from the BBB!
It is super easy to start making money with My Survey:
Sign up for My Survey here
Then make sure you confirm your email address so you start getting surveys
Then just watch your inbox for the surveys to come in and start making money 🙂
Thanks Spend with Pennies 
Photo Credit Live2Save2Live
This post may contain affiliate links. Please read my disclosure policy here