I am sure when I was a teen, the easiest thing for my parents to do would have been giving up on me. I was not your picture perfect teenager, I fell in with the wrong crowd and made some very poor choices. (Which thankfully were not the worst choices in the world a person can make but pretty crappy ones to say the least).
If my life was based on how I was in High School it would be NOTHING like it is today. Falling into a crowd where people were "friends" and many times of things I now regret. I have run into people from my past who when they hear where I am in life and what I am doing have told me, they did not expect me to do anything with my life, and never expected me to being doing things I am doing now.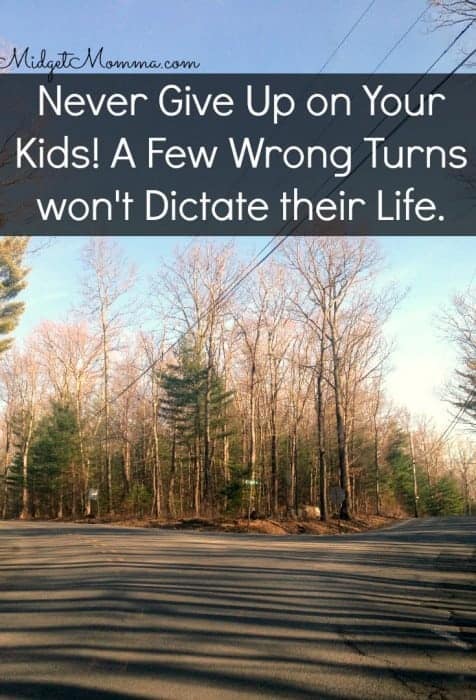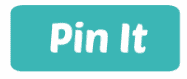 The first few years of High school were fine, end of junior year and into senior year not so much. In fact I almost did not graduate due to not showing up to school other then to take the tests and hand in projects that were due. I managed to keep A's in most of my classes but because I made the bad choice to not go to school my attendance but me in the spot of possibly not graduating. Thankfully I had parents who took the hard route and not the easy way out to make sure I was doing what I needed to do. Somehow I made it to Penn State, which had been my dream forever but for a long time did not look like it was ever going to really happen.
I didn't take the easy path after high school either, which I am sure my parents were hoping things would turn around after that when I went to college. But once in college I had freedom, freedom that gave me the ability to do what I wanted to do and I kept going on a destructive path where I ended up dropping out, joining the military (long story there but due to things out of my control I ended up having to go home) and then landing a job at a fast food joint. NOT the plans my parents and I had talked about for so many years and not the plan in which they had hoped I would take.
Then I met Tom, ended up getting pregnant with McKenzie at 19 years old, while still living at home, working a fast food joint job that wouldn't have been able to pay the bills or diapers and so Tom made the choice of joining the Air Force (I won't get into that in this post as this post is about me personally and not Tom and I as a couple or a family).
I am sure the last thing my parents wanted to hear from me was that I was pregnant, I was 19, not married, at a job that barely paid the small amount of bills that I had (and I had been bouncing around a few different jobs previously), and so far off the path that they had hoped would be my life.
I started college again at the local community college while pregnant with McKenzie, Tom and I decided to get married (I was 20) and at that point after years of them trying to point me in the right direction, life started looking up for both them and myself. I was working at Wendy's at this point and found it to hard to keep going to college, while working full time and being pregnant so I dropped out. Tom and I lived with my parents, we had 1 room for the 3 of us and we were broke. Again off the path that I had talked about for so long, and the path of life my parents had hoped I would have.
Tom came back from the Military and we moved to New Jersey, where I was a stay at home mom, then went to work at a fast food joint because that was really all I knew and then I went back to school and got my associates degree,. I got my degree in 15 months, while having 2 kids under the age of 5 and being pregnant with number 3, Alyssa was born 3.5 months before I graduated. May 2010 is when I graduated, when my first start at college was September of 2002! 8 Years later I did it.
Now I am 31, it has been a long time since I was in High school and the years of bad choices have long since gone and passed.
If my life had been based on my choices in high school and the years following my life would be totally different. Marriage, my own business, owning a home, getting a degree are all things that people never saw me doing based on my actions in the past however I have done them and as hard as it is to put in to writing because I have a hard time admitting when I have done something good, I am proud of the person I am today, I am proud of where I have come from and I am thankful for those who were and are my true friends who never doubted me even when I doubted myself.
The things I did in the past had nothing to do with how my parents raised me, they had everything to do with the choices that I made and I see friends of mine getting frustrated with the choices their children are making and blaming themselves and then worrying that their children will not turn out the way that they have wanted them to and raised them to be.
I bring this up because I see friends of mine who have teens (as I tend to be the youngest one in the bunch when it comes to friends now) who are worried that they are making mistakes, that their kids are going down the wrong path and they do not know what to do to bring them to the right path.
Looking back, my parents could have taken the easy way out. They could have let me continue to skip school in high school, they could have not let me move back in when I told them I was pregnant with McKenzie, they could have done MANY things that would have made their lives easier and they didn't. They were there for me, they loved me through my mistakes, they stood up for me when people said I would never amount to anything because no matter what I did they still believed in me. My parents never gave up on me, no matter how stupid my choices were and they loved me even when my actions were the opposite of what they wanted me to do.
So if your teen is doing things that they were not raised to do, or you think they will never be able to turn their life around know that while it is hard not to, don't blame yourself for their actions and their choices, you can only tell them what is best and raise them right and hope they follow the right path and if they don't know that life is not over, they can turn their life around and they can end up doing the amazing things that you know they can do.
Love them as if they are doing everything the way you wanted them to, Love them as if they were perfect, believe in them that their choices now will not define who they are later in life. Believe in them and believe that your teaching as a parent and how you raised them will come back to them at some point and they will be who you wanted them to be. Believe that they will be successful, even if they are currently jobless, believe that they can still do anything they put their mind to.
With my kids, as they get older I know they are going to make choices I don't agree with, they are going to do things that I don't want them to and chances are that one might not follow the path that I hope they do but I will love them like they are perfect and believe in them and make sure they know it because I can say that is why I am who I am today, why my life is what it is today and why I have accomplished so much that so many never thought would be done, all because no matter how stupid my choices were and how much I pissed my parents off they never stopped loving me or believing in me.
My dad and I often talk about my past choices, they are no secret in our family and neither is it that they were disappointed in me and blamed themselves for my actions. It is also no secret that they never stopped loving me and they never stopped believing in me.
I wanted to share this because I am sure there are parents of teens who are banging their heads against the wall because their teens and young adults are not where they hoped that they would be, but I want you all to have faith and know that a few wrong turns in their life won't dictate the out come, I spent just about 4 years making bad choices and here I am 10 years later with a completely different life than anyone would have expected from me.