Steak is one of our favorite meals to make in our house. We all love a nice juicy rare steak right off the grill! Anytime I ask anyone for their choice in dinner 99% of the time they ask for steak! Steaks do not take much time at all for us to grill so I also like to have our sides be quick and easy too! Bird's Eye's new Veggie made sides make that super easy to do with the Birds Eye's Steamfresh packaging!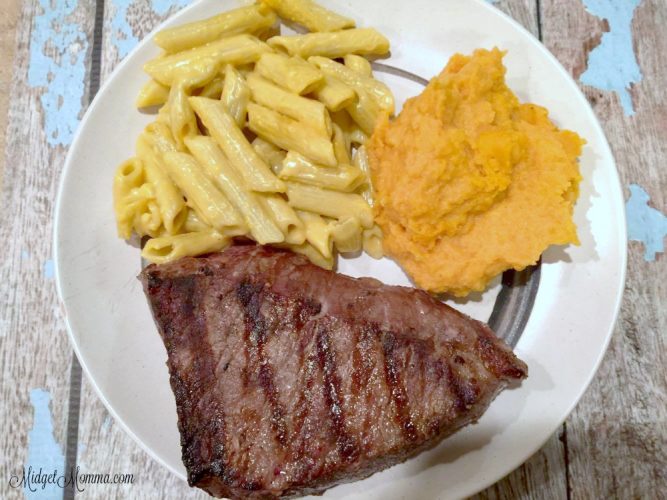 Bird's Eye has a great selection of new tasty items, with no artificial ingredients that make the perfect side dishes for when we are having steak! The new line of Bird's Eye veggies is a delicious and nutritious alternatives to traditional comfort foods and they have a full serving of vegetables!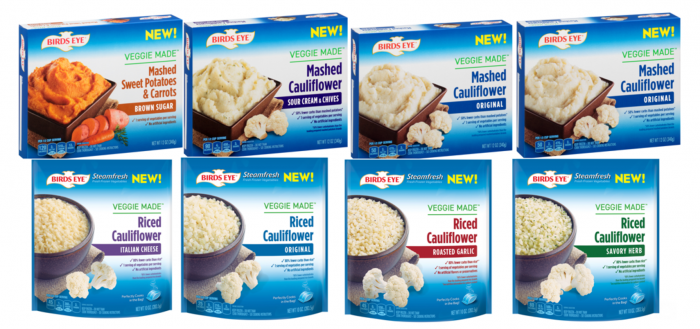 New Bird's Eye Veggie Made sides
Birds

 

Eye

 Veggie Made™ Mashed: Original Cauliflower, Sour Cream & Chives Cauliflower, Roasted Garlic Cauliflower, and Sweet Potatoes & Carrots with Brown Sugar

Birds

 

Eye

 Steamfresh Veggie Made™ Riced Cauliflower: Original, Roasted Garlic, Savory Herb, and Italian Cheese

Birds

 

Eye

 Steamfresh Veggie Made™ Pasta: Original Zucchini Lentil Pasta, Spinach Lentil Pasta with Alfredo Sauce, Zucchini Lentil Pasta with Cheddar Sauce and Zucchini Lentil Pasta with Marinara Sauce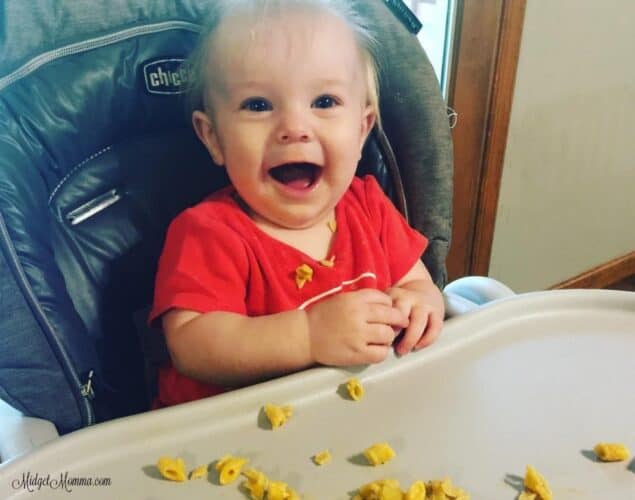 Birds Eye's creative "Veggie Made™" products make eating vegetables easier and more enjoyable! My kids are big fans of veggies, there is no bribing needed in our house to get the veggies into them which I love! When it came to the Birds Eye Steamfresh Veggie Made™ Pasta I didn't tell them they were made with veggies. They didn't ask either 😉 But they all gobbled it all up!
If you have a kiddo who LOVES mac and cheese and doesn't like their veggies, seriously try giving them the Birds Eye Steamfresh Veggie Made™ Pasta! It is a great way to sneak in those veggies with out them even realizing it!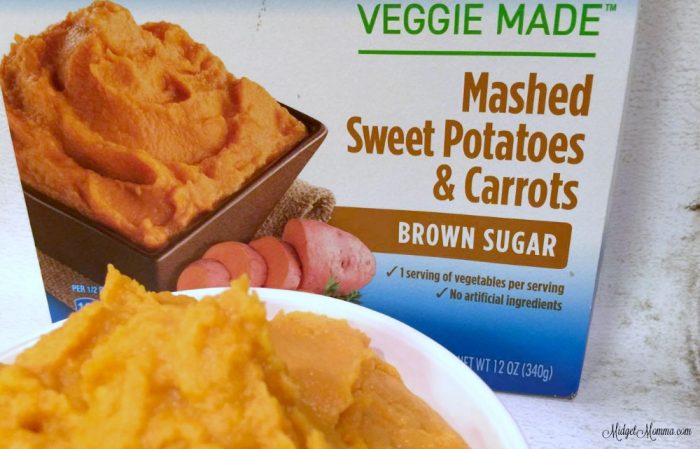 The Birds Eye Veggie Made™ Mashed were also a big hit with the kiddos. They all love Sweet Potatoes but sometimes they are just a pain to make when I buy them fresh. Buying fresh Sweet Potatoes is not conducive to getting a quick dinner on the table, but the Birds Eye Veggie Made™ Mashed Sweet Potatoes & Carrots with Brown Sugar had that covered! McKenzie told me they were "almost as good as the ones I make fresh". That almost never happens when I use a frozen product to replace my fresh ones! I can tell you that we will be having them quite a bit more often 😉
Birds Eye, the number one brand in frozen vegetables, is continuing its mission to introduce new ways to help more families eat more vegetables, more often. I LOVE it! Seriously I know some of you have kiddos who are REALLY picky eaters. You have asked me about helping get more veggies in them and this is it!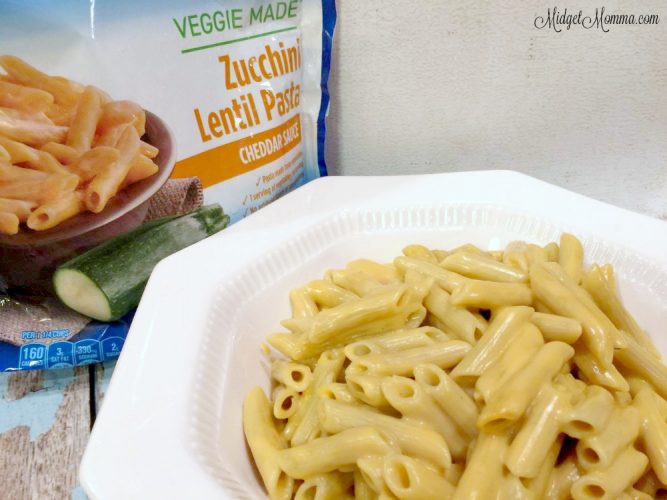 I have to admit I am a horrible blogger, I made fried rice using the Birds Eye Steamfresh Veggie Made™ Riced Cauliflower on another night from the night we had steak. Normally I use rice but I figured I would try making it with the Birds Eye Steamfresh Veggie Made™ Riced Cauliflower and see how it went. It came out awesome and of course I forgot to take the pictures before everyone dove on it to dinner. So you will have to just take my word on it and try it yourself 🙂
When you are shopping in the grocery store just look in the freezer section, next to the rest of the Bird's Eye Veggies line. You will see them 🙂
Birds

 

Eye

 Steamfresh Veggie Made™ Giveaway:
One MidgetMomma Reader is going to win Bird's Eye VIP Coupons so they can introduce these new tasty veggies to their family!
How to Enter:
Leave a separate comment for each entry on this blog post.
Mandatory Entries:
Sign up for my daily newsletter here  so you never miss anything
Leave a comment on this post about what you like about these new Bird's Eye Veggies.
Extra Entries:
Follow me on Pinterest – 1 entry
Follow me on YouTube – 1 entry
Follow Me on Instagram – 1 entry
Follow me on Twitter– 1 entry
Tweet the following- I want to win @birdseye Coupon Prize Pack from @MidgetMomma1200   – 5 times daily. One hour between each tweet.
"Like" this post on Facebook – 1 entry
Giveaway Rules:
No purchase necessary to enter, leave a separate comment for each entry method. This giveaway is not associated with any of the entry methods. This giveaway will run till 11:59 PM EST July 30, 2017. The winner(s) will be picked using And the winner is (a random winner picker) and will be announced in a new blog post. Giveaway is open to US residents who are 18 years or older. By entering this giveaway you are giving consent to be added to the MidgetMomma daily newsletter. Winner will be contacted and have 48 hours to reply to contact e-mail or the prize is forfeited. Open to US mailing addresses only. 
Disclaimer: This post is sponsored by Bird's Eye. All opinions are 100% my own!
Join the newsletter
Subscribe to get our latest content by email.
This post may contain affiliate links. Please read my disclosure policy here