I am not normally one to post about Kickstarters that are going on, but after spending 5 years as an active Duty Air Force wife I have seen PTSD in action and what it can do to a family and how it affects the family unit and how it affects the person and it is something that talking about is important. It is important to bring light to PTSD and get the people who suffer from it help.
PTSD is not just for those in our military, but they are ones that suffer from it often and a new documentary is working on bringing light to PTSD and what those who suffer from it deal with on a daily basis.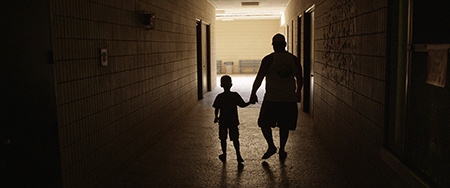 This Kickstarter project will allow filmmakers Stephen Tringali and Maria Bissell to complete the documentary, Corridor Four, which follows the struggle Isaac goes through on a daily basis. The goal of this is to get Isaac's story out to the world while bringing to light the struggles of trauma recovery. Isaac  struggles with PTSD after his heroic actions at the Pentagon during 9/11.
You can watch the trailer for this documentary now. You can learn more about this kickstarter here
Corridor Four Kickstarter Teaser Trailer from Stephen Tringali on Vimeo.