Time to get honest about the way you're feeding your baby the with honest company. The Honest company has taken a new approach to help bring some healthy changes to the way you feed your baby. They're not just singling out one way of feeding they have separated their products into three separate groups. The first line is for formula fed babies. They understand that breastmilk is great for babies but they know breast-feeding is not for everyone. So they based their line of new formula around the same nutrients found in breast milk. All of their ingredients are organic and sourced from trusted farmers so they know you're going to be getting the best for your baby.
The second line is for combination feeders. This line has a combination of things you will need for formula feeding and breast-feeding. They have a liquid DHA to help support a healthy brain and eye development. They created a bottle to help transitioning from breast to bottle with a natural feeling bottle nipple. A unique feature to this bottle is it is so soft and squeezable. When a baby is breast-feeding they tend to squeeze the breast while they're eating. This bottle help to mimic that.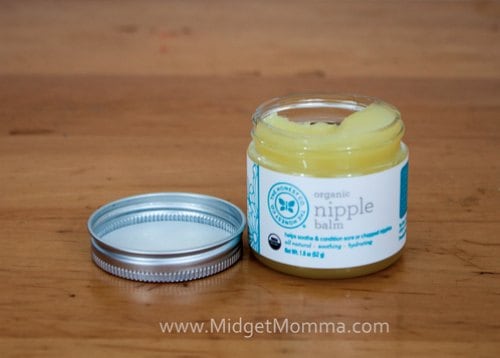 The last line they have is for breast feeding. My favorite product in this line is the nipple cream. When you first start breast-feeding the baby is still learning how to latch on properly. When you experience this I don't care what lactation consultant say it's very uncomfortable. I had every lactation consultant in the hospital make sure he was doing it right and he was but it still made my nipples sore. Having a nipple cream like this really helps take some of the edge off of it. Since the baby is going to be putting that cream in their mouth you want something that is going to be all natural. It is not like the cream the hospital gives out to help you which is very thick goopy. This cream is also great if you get itchy breast in the winter. I have been trying all different kinds of lotions and creams to help it until my friend suggested I use this. It was great because I didn't have to wipe it off before he ate.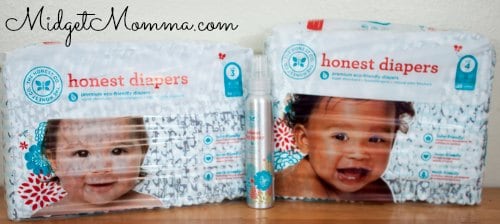 The great part of the new honest feeding line is the monthly subscriptions. You can have things like the formula set up for a monthly subscription to be sent directly to your front door. You do not have to worry about figuring out that you are down here last scoop and you now have to run out to the store to go buy more. You can even bundle things like the baby DHA and the lactation plus to save money.
About The Honest Company:

The Honest Company is a leading lifestyle brand whose mission is to inspire and empower families to live a healthy life! Available on Honest.com and in over 2,500 retail locations across the U.S. and Canada, Honest offers effective, safe, beautiful, accessible, and responsible products. Its growing portfolio of more than 100 products includes baby, personal care, home care, vitamins & supplements, and gear & more. In addition to selling products, the mission-driven company's Social Goodness platform aims to build healthy, safe families by investing in the whole development of children ages 0-3 and supporting young people in pursuit of their dreams.
Disclaimer: Compensation was provided by The Honest Company via MomTrends. The opinions expressed herein are those of the author and are not indicative of the opinions of The Honest Company or Momtrends.