Time to fill those Easter baskets with Springtime favorite Peeps! Introducing Green Giant PEEPS for veggie lovers! #AprilFoolsDay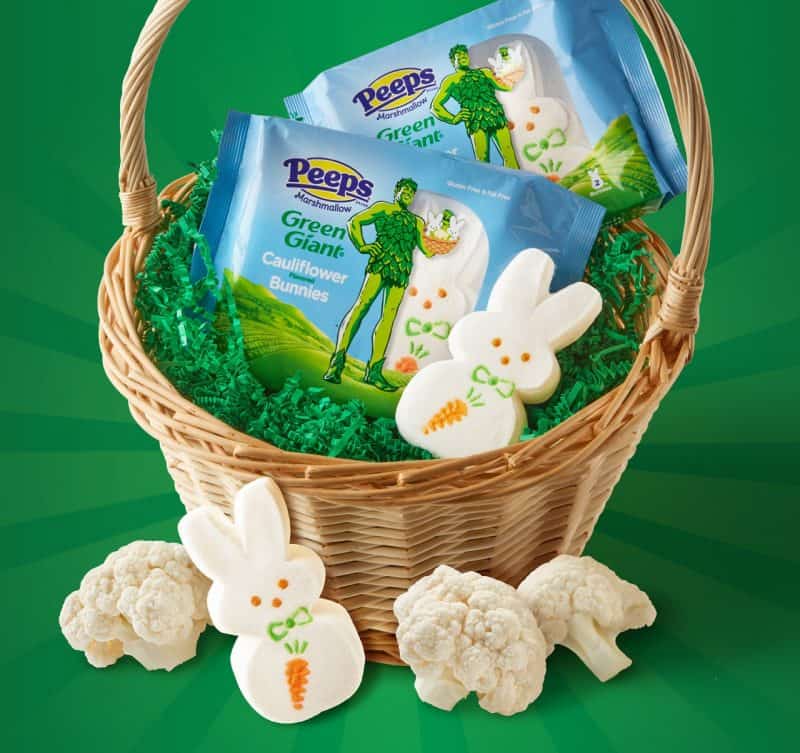 Introducing Green Giant Cauliflower-Flavored PEEPS! The giant marshmallow bunnies come with a hint of cauliflower flavor in the iconic shape you know and love.
Looking for more Easter fun? Check these out!
"The cauliflower trend is hard to miss – these days we see it being used in everything from pizza crusts to tots and beyond," said Caitlin Servian, PEEPS® Brand Manager. "We thought it was time for PEEPS® to get in on the fun, which is why we teamed up with a leading brand in vegetable innovation, Green Giant, to bring this unique product offering to fans across the country."
The flavor comes from Green Giant Riced Veggies Cauliflower and each package contains two PEEPS Marshmallow Bunnies. Green Giant Cauliflower-Flavored Giant PEEPS Marshmallow Bunnies are available beginning Apr. 1 and only for a limited time.
#AprilFoolsDay #Easter #Peeps
You can find your favorite Peeps Flavors at Amazon, Walmart and Walgreens.
Looking for more fun? Give these a try!