This is a sponsored post written by me on behalf of Luvs®. All opinions are 100% mine.
One of the first thoughts that comes to mind of Moms when they find out a lil bundle of joy is on the way is Yey I am going to be a mom, (well except for some cases where it it totally unexpected and you have to get through the shock first) but then the next step is finding your way through the endless amounts of baby product that you see as you walk through the stores. So mandy different brands of diapers, wipes, formula, bottles, car seats ect it really can be overwhelming. Let us also not forget the sticker shock that can come from looking at the prices of things for baby too.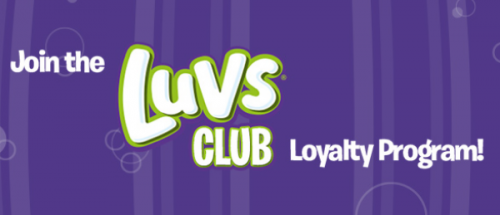 Now through April 2015, enter the #LuvsClub sweepstakes where you can enter to win the grand prize of a FREE Year's worth the diapers!! Plus the first 2,000 entries will get a FREE $5 Walmart gift card just for entering! That would be one sweet prize to win and help a TON with the cost of diapers for a year!
It is super easy and takes just a few seconds to sign up and be entered!

The Luvs® diaper brand has an amazing loyalty program which offers great savings and baby-related videos and tips. In addition, Luvs® is giving the first 2,000 registered members a $5 Walmart e-gift card and a chance to win the grand prize of free diapers for a year! That is $1,000 value! The drawing will be held in April 2015, so hurry up and submit your registered entry now!