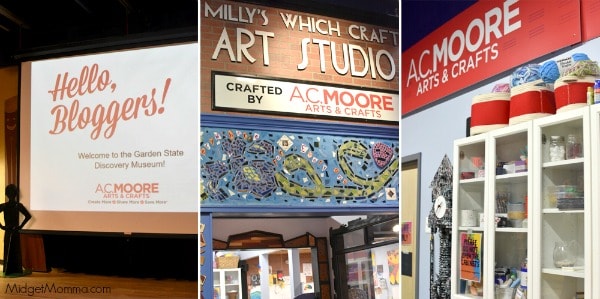 Recently, my two youngest children and I had the opportunity to attend a Blogger's Breakfast at the Garden State Discovery Museum in Cherry Hill, NJ. This was our first time visiting the museum, and we were impressed! We were welcomed by Felicia, the special events coordinator of the museum, who is super friendly and organized today's event. We started our day with breakfast from the Silver Diner. The Silver Diner is a local diner, located in Cherry Hill that cooks using locally sourced ingredients. They even sponsor an exhibit at the museum where children can pretend to cook, serve, and eat in a miniature replica of the Silver Diner!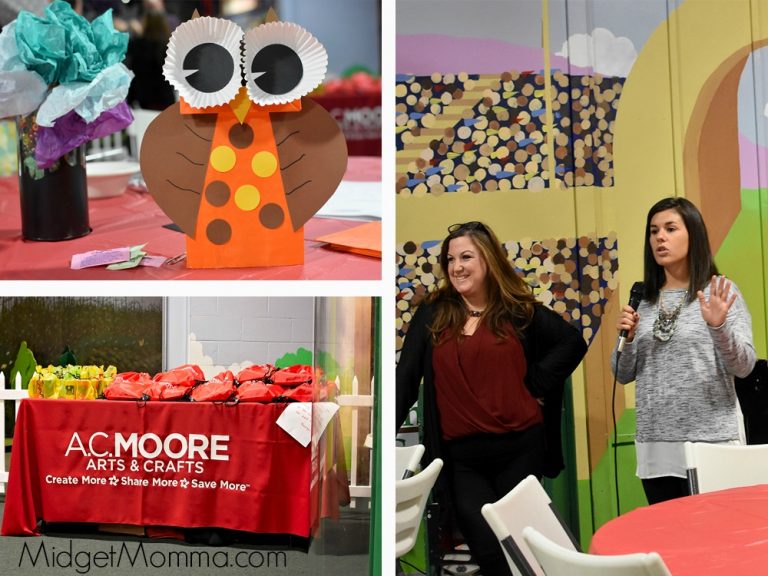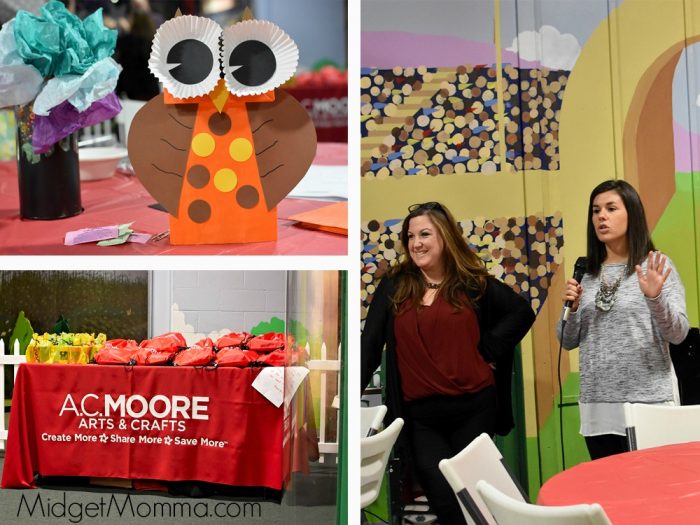 Next, we listened to a presentation by Elena Piperno, the social responsibility manager for A. C. Moore. I learned a lot of interesting facts about A. C. Moore! Most impressive, was the way the A. C. Moore, a southern New Jersey based business, is committed to giving back to the community. I was especially excited to learn about one of their new partnerships with The Crayon Initiative. A. C. Moore stores will be collecting used crayons to send to the Crayon Initiative. The Crayon Initiative will then melt the used crayons down to create new crayons! Look out for used crayon drop boxes at your local stores!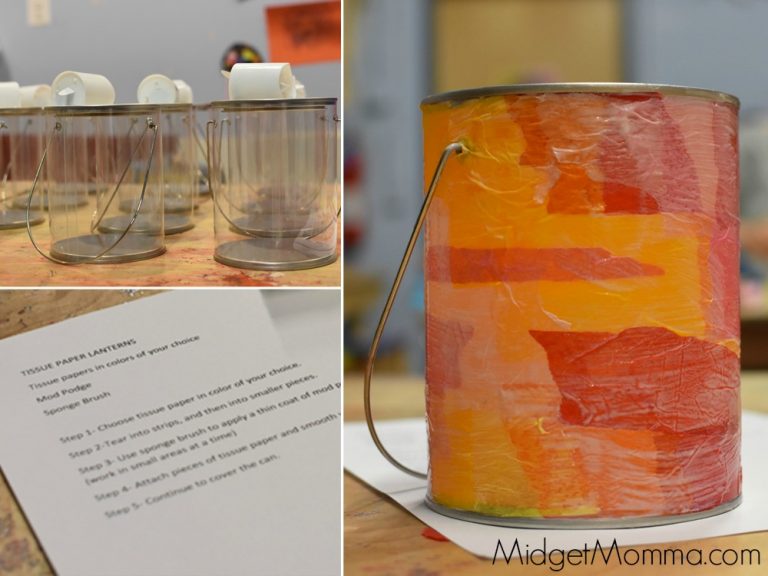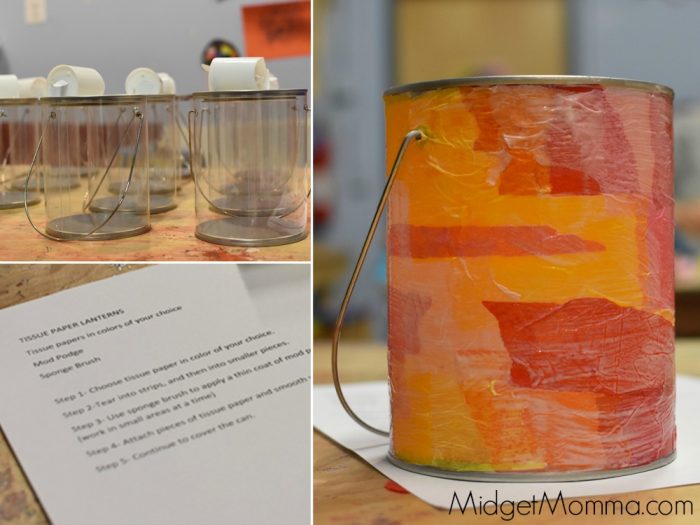 Finally, we had the opportunity to check out the newest exhibit at the Garden State Discovery Museum, Milly's Which Craft Studio! Milly's Which Craft Studio is an art studio sponsored by A. C. Moore! There will always be a museum staff member ready to help you and your child craft! The walls are lined with craft supplies and pictures of famous artists. Kid-sized tables and chairs fill the room, some decoupage with famous works of art. They have done an amazing job with this space! We were able to work with two of A. C. Moore's craftologists on sample crafts. The two crafts were paper bag puppets and tissue paper lanterns.
The crafts were easy to make and adorable for children! I'm so excited to bring all four of my children back to the museum and Milly's Which Craft studio!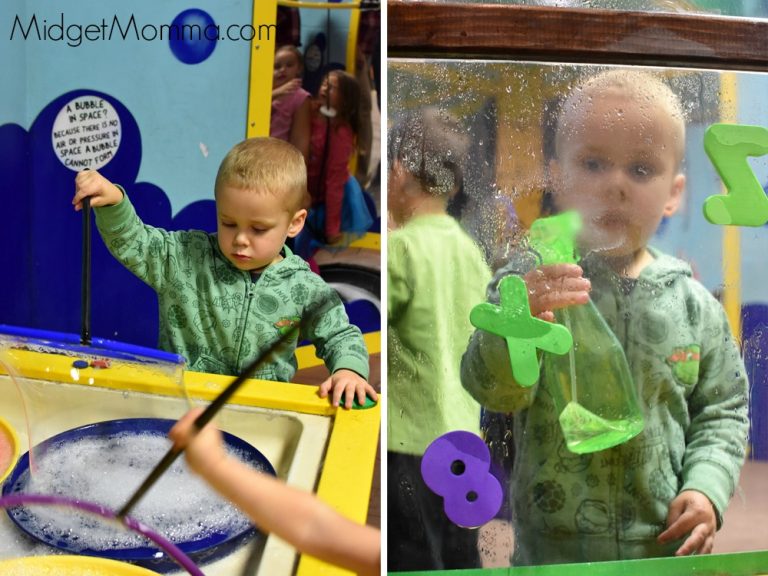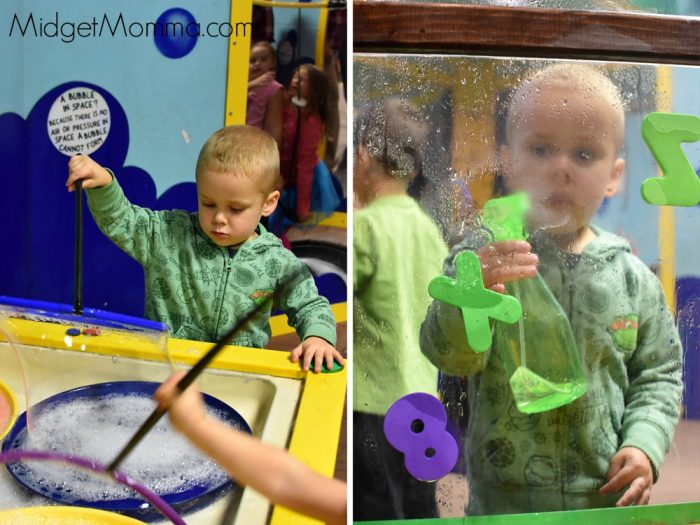 Disclaimer: We were invited to a blogger event. No compensation was received.