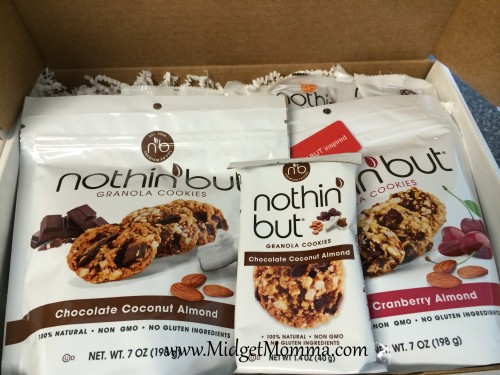 When I was asked to review granola bars I had no clue that they can even be like this. I grew up always has a eating granola bars that were full of high fructose corn syrup and other ingredients that were not good for you. When I opened up the package from nothing but foods I was pleasantly surprised. The last four years I have been eating a lot different than I did in my childhood. I mainly like to shop around the perimeter of the grocery stores where the freshest ingredients are kept. I try to stay away from a lot of the processed foods that I used to eat. I am always looking for a quick easy snack that isn't full of junk ingredients. Nothin but foods makes a line of granola bars and  cookies that are made with organic oats, seeds, nuts, and dried fruits. They only use organic sugars and honey to sweeten their products. These are also gluten-free, egg free and dairy free. So if you happen to have one of these allergies these bars are a great option for you.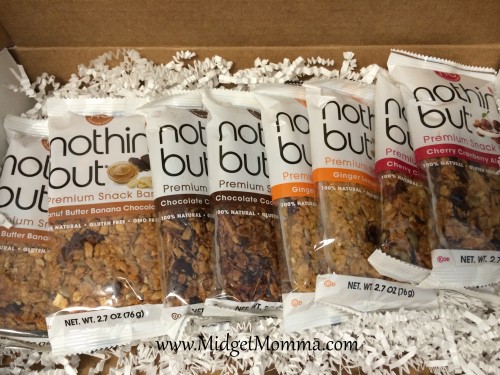 With a very picky toddler in my house it's always hard to find healthy options snacks for her. I know that a lot of my friends give their toddlers highly processed cookies and treats. I hardly ever have these treats in my house. I feel like these granola cookies are a great treat for my daughter. She feels like she's getting spoiled while I know it's simple ingredients.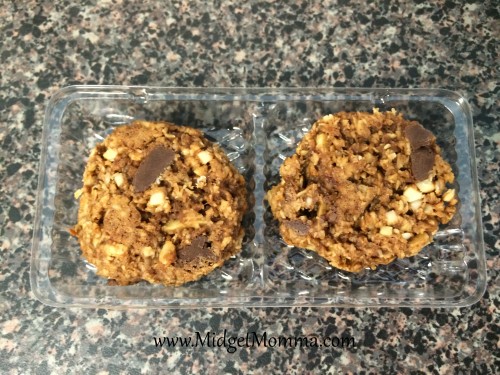 They have four different flavors of snack bars, including Cherry Cranberry Almond, Ginger Lemon Cashew, Chocolate Almond and Peanut Butter Banana. They also make 2 varieties of cookies, including Cherry Cranberry Almond and Chocolate Almond. My personal favorite has been the chocolate coconut granola cookies. They have a very soft and chewy texture to them with so much flavor. It reminds me of the chocolate coconut Girl Scout cookies that I was obsessed with when I was pregnant that we're not good for me. Now I feel I have an option to get that same flavor with healthier ingredients. My toddler enjoy them as well for their large chunks of chocolate in them.
Disclaimer: I was provided product to facilitate my review. No compensation was received and all opinions are 100% my own.