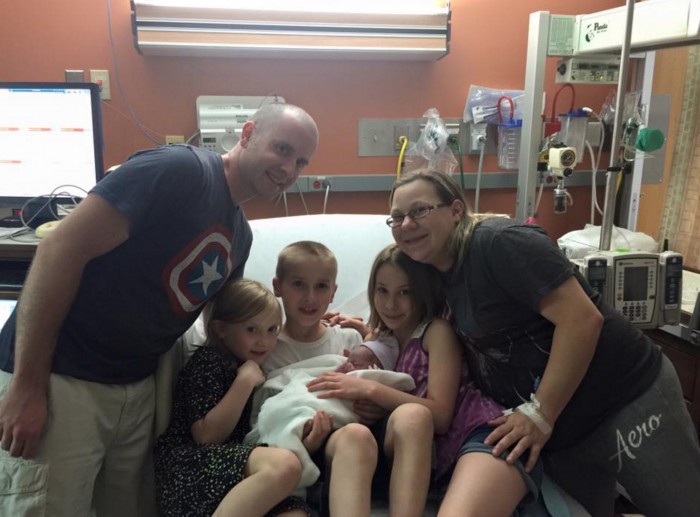 We are now a family of 6!!!
Baby girl Hannah Charlotte joined our crazy world on Sept 5th! She was born at 6:27pm EST and She is 6lbs 15oz and 19 inches. The older 3 have been amazing and showing her love already and I cannot wait to see them all grow and bond with her <3
Her birth story will come soon. We are home now and got home last night (Sept 6). Thank you all for the well wishes!