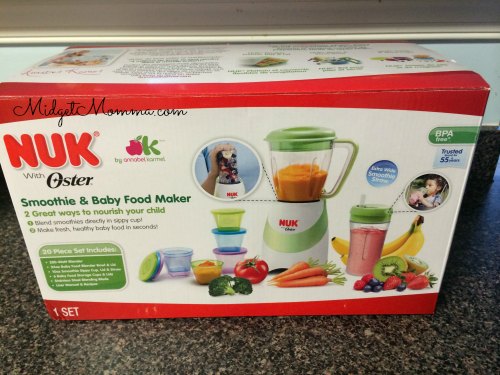 Nuk Smoothie & Baby Food Maker Review
You can say i'm one of those crazy moms who go a little over board with what I feed my children. But I only want to make sure I am giving them the best start I can. NUK's smoothies & baby food maker really helps me give them a good start. I was always grossed out that a jar of banana baby food can stay fresh for two years. Have you ever seen a banana last 2 years? No thank you. I want to know exactly what I am feeding my baby without any worries of fillers in his food.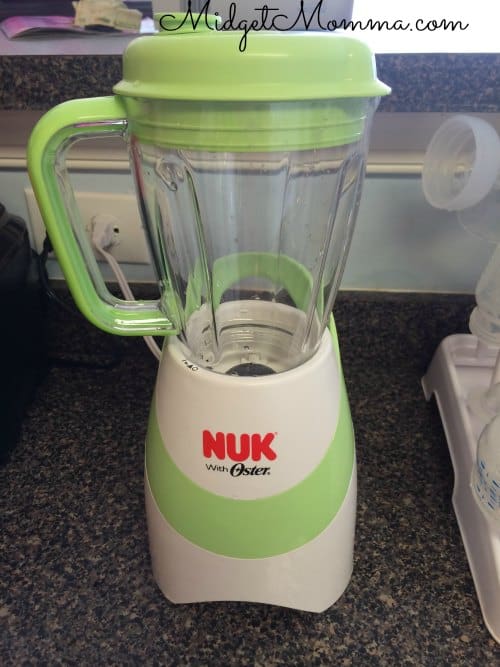 The Nuk blender makes it easy to quickly whip up the right about of homemade baby food in just seconds. All you have to do is place a soften item like a banana (without the peel and make sure its ripe) into the blender cup and pulse the cup until smooth. If you need it to be thinner you can add some breast milk or formula. How easy is that! You can store any left overs in the stack-able storage cups. You will also be saving so much money by making your own food. I was able to buy organic bananas for less than the cost of the same amount of commercial baby food. My daughter first food was avocados blended smooth with a little breast milk. While most babies eat the same old bland foods over and over again I was able to make her so many different  kinds of baby foods. When she was old enough I would make our family dinner and just blend some up for her. This blender is great for that. She was exposed to so many different spices and flavors. Everyone was always surprised how well she would eat.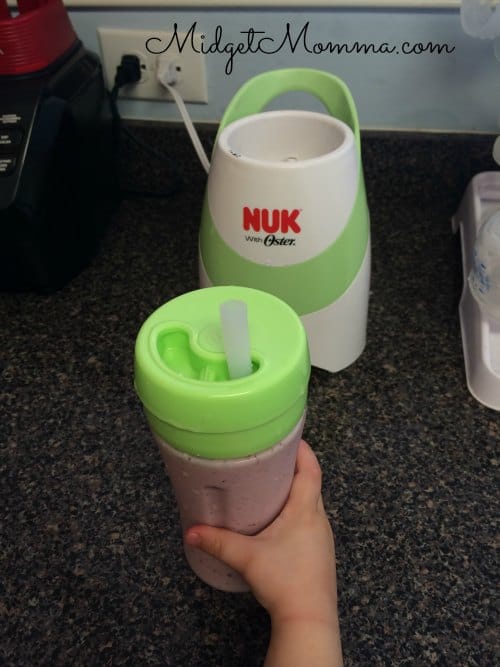 Now she did hit a picky phase like all two year old do. That is where the smoothie cup comes in very handy. If it was not yogurt, bread, or pasta she did not want to eat it. I was able to trick her into thinking she was getting a special desert but it was really just a smoothie. After she started drinking smoothies I started to hid things in them like spinach and flax seeds. The Nuk Smoothie & Baby Food Maker has a a powerful 250 watt motor that can even blend up frozen fruits. It is made by Oster which is the same company that makes my amazing blender. My daughter loves the fact I can make her a smoothie in her very own blender while I make my smoothie in my blender. I love I can do this without making any extra dishes because the blender uses a special cup that you just take off the blade lid and screw on the no spill top and drink up.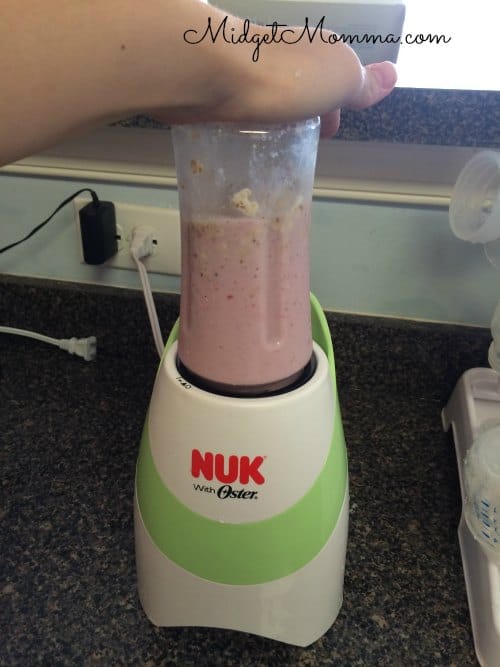 Disclaimer: I was provided this product to review. No compensation was received and all opinions are 100% my own.