This weekend I went to an event in Philly and had a ton of fun but the most fun was when I took a picture with the Giant Hasbro Robot and could actually SEE the weightloss change that has been made since I started on Nutrisystem!
Here is my back in August at my sisters wedding…
Here is me this weekend!!!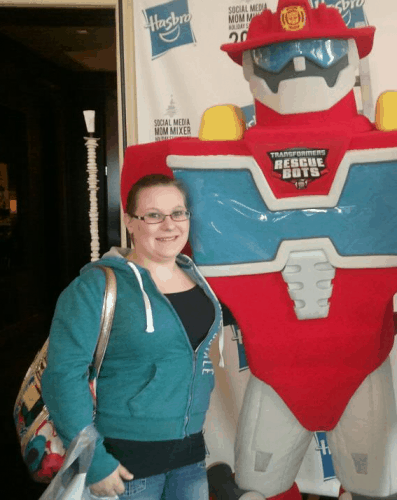 As you can see my face has lost quite a bit and so have my arms and my tummy!!! I am soooo excited!! I see the scale but that is numbers seeing the difference in photos motivates me even more!!! While there is no number loss there is a noticeable difference in how my clothes are fitting too!!! Now my goal is to get back on track drinking the water I am supposed to be drinking!
Start Weight – 160 pounds
Week 10 Weight – 148.4 pounds
Total loss- 11.6 pounds
If you missed other posts in my weightloss Journey check them out, I hope that I help others be inspired to get themselves back too 

Disclaimer: I am participating in the Nutrisystem Blogger program. They are providing me with free food and support. In exchange I will be posting each week about my progress. As always all opinions are 100% my own! 
This post may contain affiliate links. Please read my disclosure policy here