Wahoo!! I can finally show you all the photos from my daughter's photo shoot with Target from last month! I have to say the clothing that Target has for kids and the holidays is absolutely adorable!! We headed to New York City last month and it was my daughter's first time staying in a New York City hotel and she LOVED it! We spent the night at a hotel and grabbed a few slices of New York Pizza (which now she tells me she doesn't ever want to have Dominos Pizza again).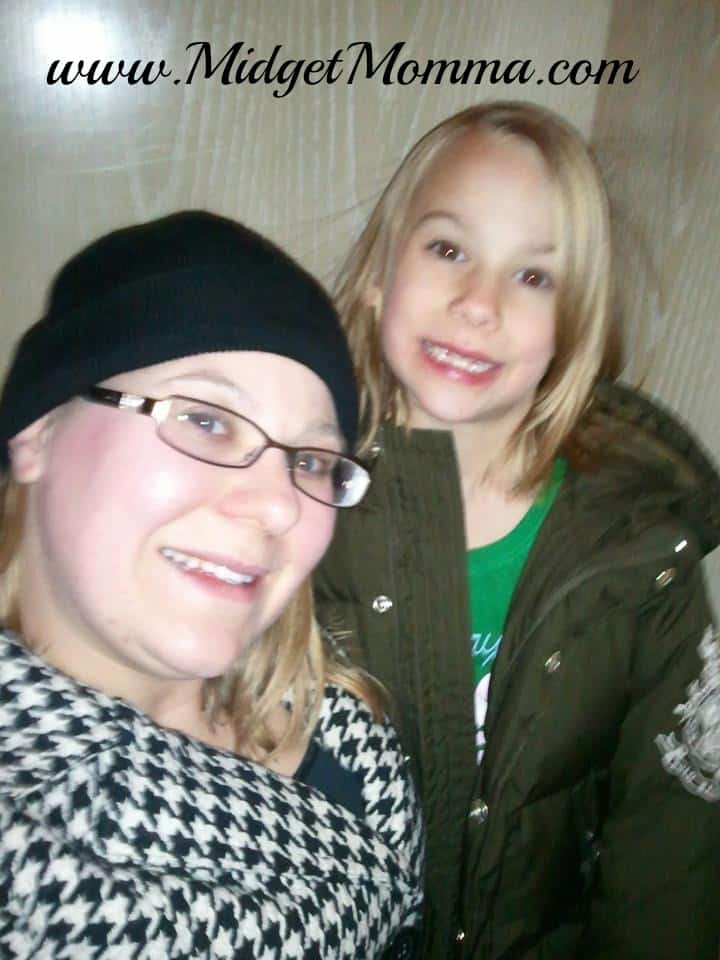 The next morning we woke up early and headed over to the studio where the photo shoot was going to take place, along the way we found a cute little bakery and grabbed some coffee for me, hot mocha for Kenzie (and if you have never used maple syrup to sweeten your hot cocoa you should totally try it its yummy!) and sweet roll and headed to the studio!
The first thing we spotted when we walked into the dressing area was racks of clothing, that were all from Target and absolutely adorable for kids and stylish too!! I have to say that I am really impressed in the clothing that Target now has, a few years back is the last time I shopped at Target for everyday clothing (other then play clothes for my kids) because the style factor just was not there but now they have all the latest fashion styles for kids and the quality is awesome!! My daughter is an accessories junkie, she loves everything that sparkles, shines and adds a lot of pop to her outfit and so when she saw the accessories table they had set up her eyes lit up!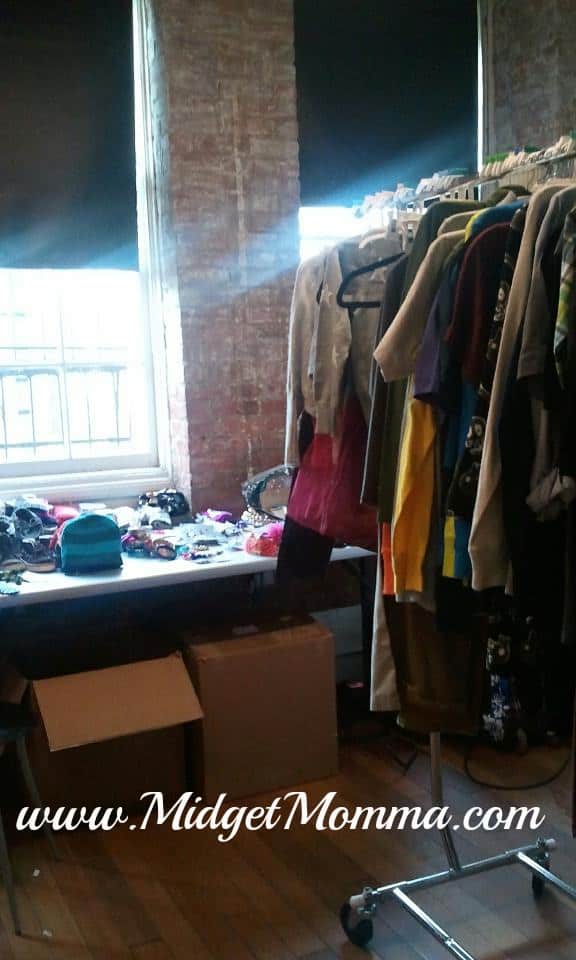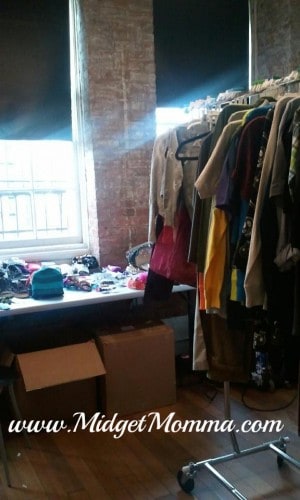 We started our morning with hair and makeup, her first time ever and she was loving every minute of it! I think we may have found a calling for her with this experience because she is still talking about how much fun she had and how she would love to do it again!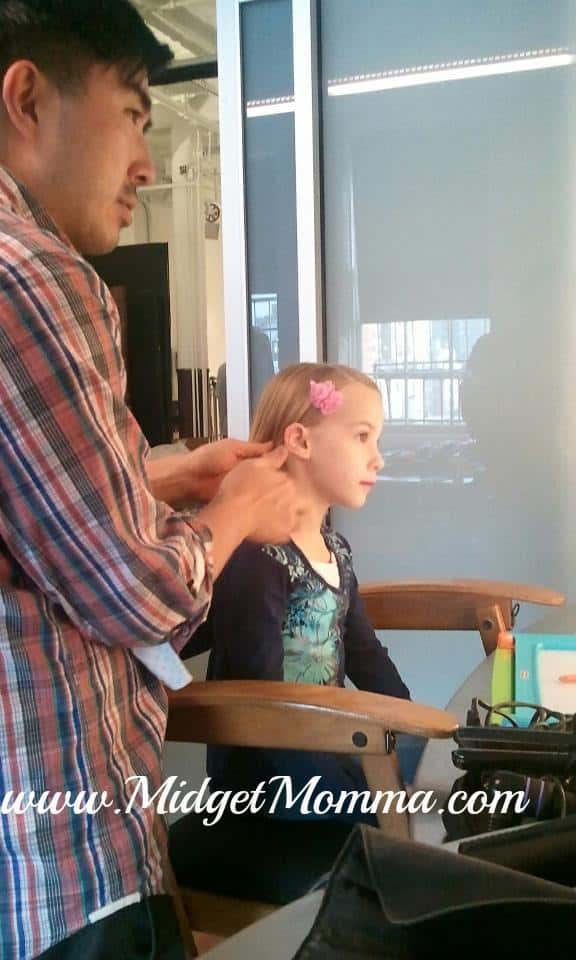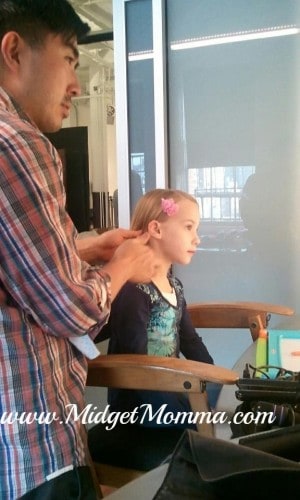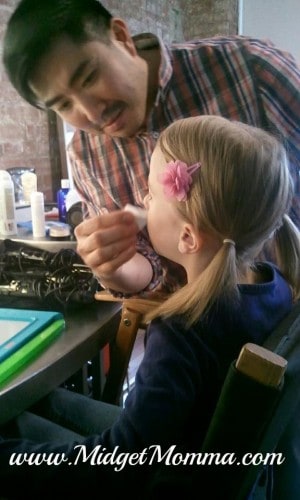 Then it was time for wardrobe!! Kenzie got to pick 2 outfits out for her photo shoot, and once I saw the pink straight legged jeans I knew those would be ones she would pick out, topped with a grey sweater with silver stars with a long sleeved grey shirt underneath and sparkly black shoes! Then she added a sparkly silver belt, sparkly silver wristlet and sparkly bracelet and tada! Perfection!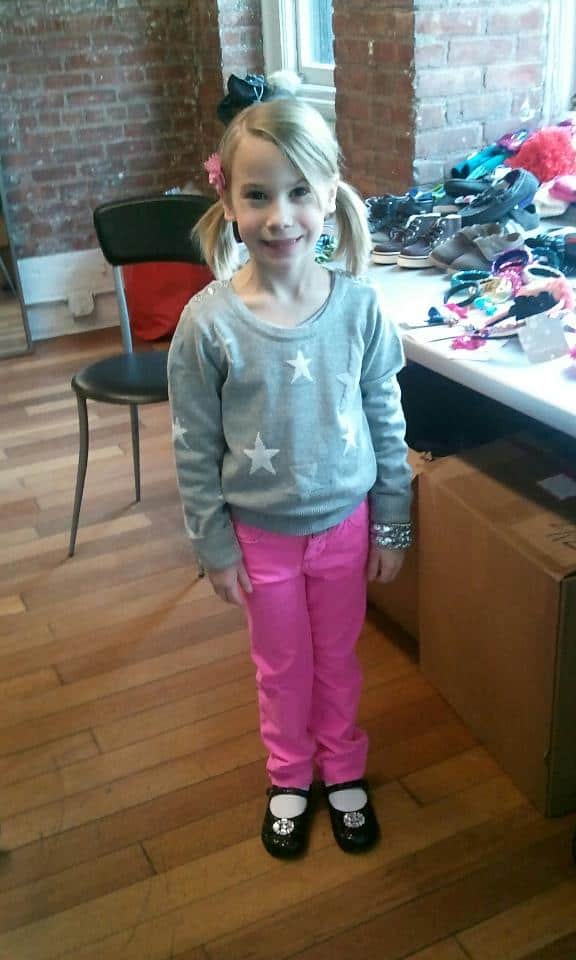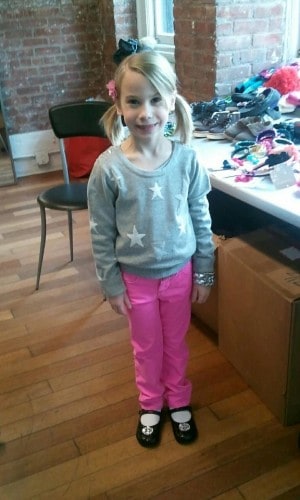 As I said she got to pick out 2 outfits and her next one had even more sparkles (what can I say my girl has a sparkly personality that fits her sparkly fashion style). An adorable silver sequins skirt, topped with a red long sleeved shirt, gray with sequins sweater, black sparkly tights and the black sparkly shoes was her second outfit choice. Of course we can not forget her accessories like the adorable red dangle earrings and again, her fashion style to perfection!
Then it was time to get in front of the camera… a natural. She really surprised me with this one! I know at home she is hit or miss when it comes to pictures and if I can get a good pose or smile from her, but with this she was all smiles, full of poses, poses, spunk and personality and it really showed in all of the shots!!!
Here are some of the ones that I took during the shoot (ignore my awful photography skills with the camera on my phone ;))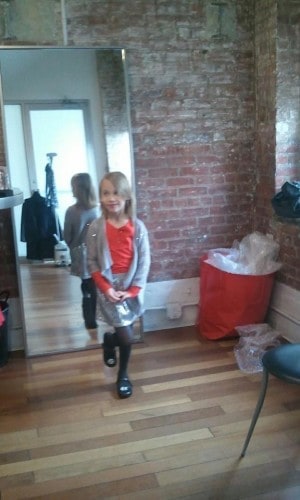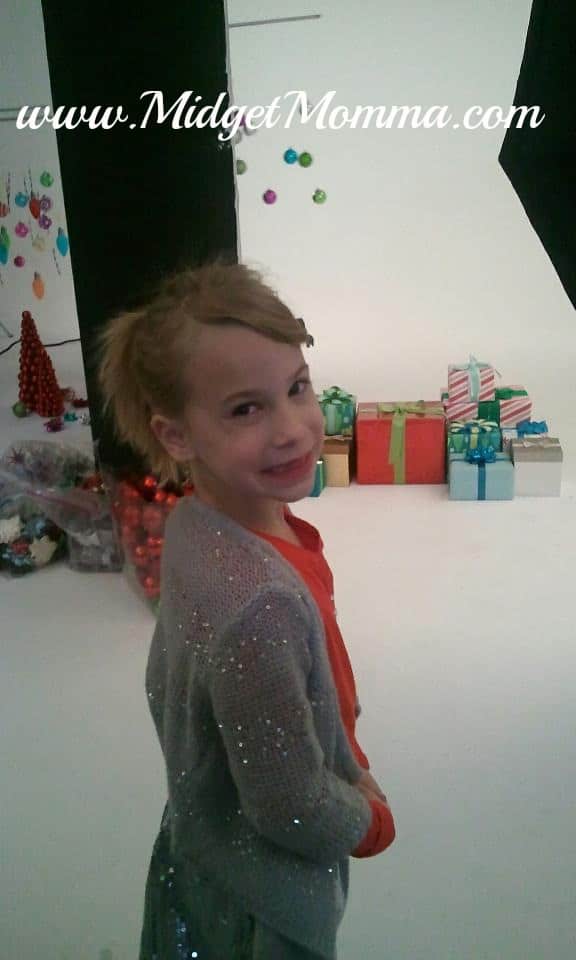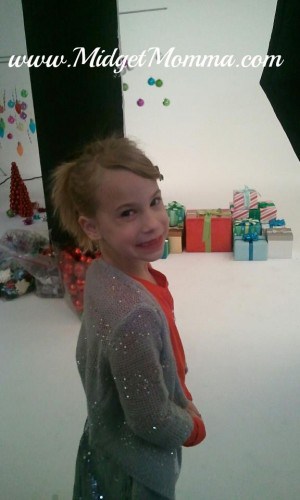 And here are the two finished product photos from the day!!! I LOVE them! Her personality and sparkle really shows in the photos as does the awesome style that she has! She loves both of the outfits and has already told me that the red shirt and silver skirt outfit is her pick for Christmas this year!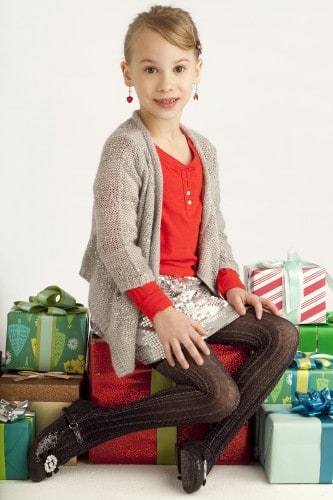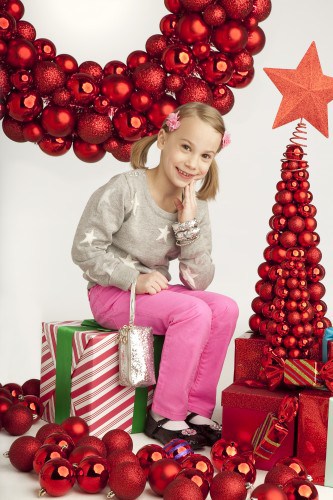 Target has so many pieces that you can mix and match! How cute would the pink pants be with a black cami and the grey sequins sweater be? I think adorable! With just these 2 outfits I can come up with a few different variations all that would be right for my daughter's style and great on my budget!
Some of the different outfits I could make with just these pieces are:
Silver Skirt with red shirt and then layered with the grey star sweater
Pink Pants with gray long sleeved shirt and the sequins sweater and pink pants
Silver skirt with red shirt
pink pants with grey long sleeved shirt
As I said before Target has really surprised me with the new clothing styles that they have come out with. What I really like is that they can be dressed up for a holiday party or dressed down a bit for casual wearing and all the while being fashionable no matter what look or style you are going for!
Brand Statement: A big thanks to Target for sponsoring this campaign. Click here to see more of the discussion.
Disclosure: Compensation was provided by Target via Glam Media. The opinions expressed herein are those of the author and are not indicative of the opinions or positions of Target.