For the longest time I have wanted my kids to have a playroom that was decked out in Disney and it was always pushed back to the backburner with other things needing to be done so when I was invited to do a project with Walmart and Disney to redo a room using the new Disney Paint line I was super excited. It gave me a reason (other then just wanting to do it) to get it done and have a Disney playroom like I had wanted.
The kids and I took a trip to Walmart to pick out the Disney Paint and I let the kids pick out the colors, then it was time to get started on the painting project and now it is time for me to share with you how it turned out!
I let the kids have a lot of say in the finished product of the room, it is their space after all and I am not the one down there so while I wanted it to be Disney I wanted the kids to enjoy their space. The kids love the room and while I may have put things in different places then they wanted to we gave them the final say 🙂
We picked out different Disney character wall stickers – and the kids got to pick where they went. As you walk down the stairs we have classic Disney characters lining the wall.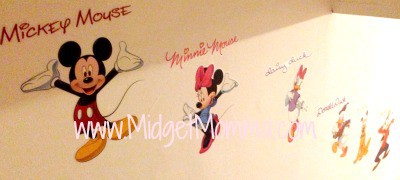 We have a Buzz Lightyear wall (as I am sure you all expected me to have lol) and a princess wall,  a cars area and then the bright colored chalkboards that we painted with the Disney Glidden Chalkboard paint. We added Disney wall stickers after the paint dried to the chalkboards and the kids love them!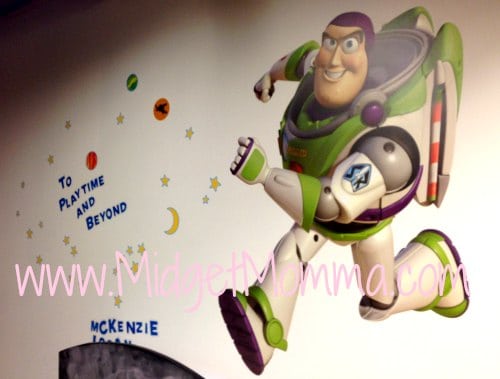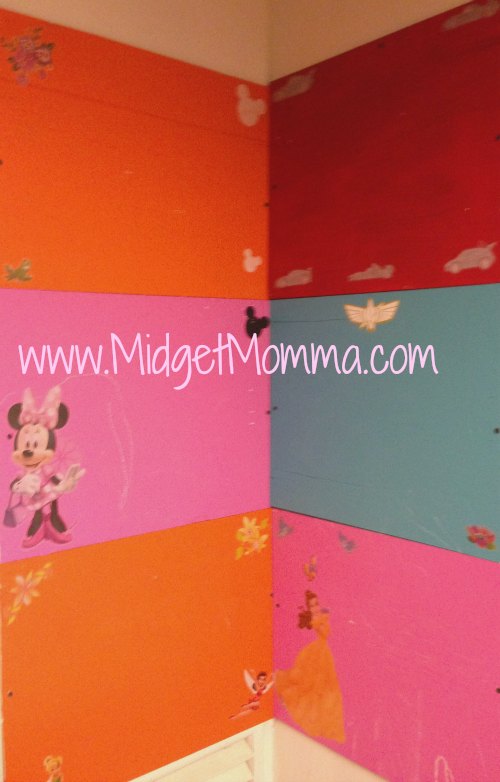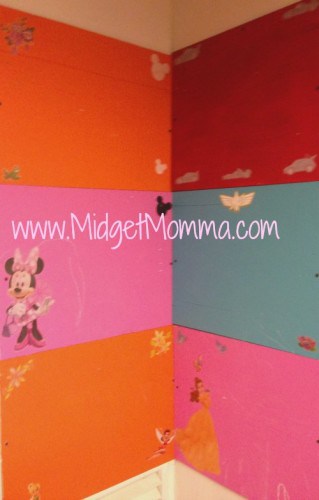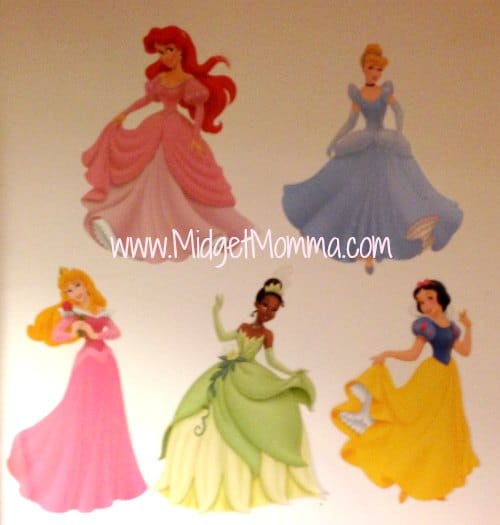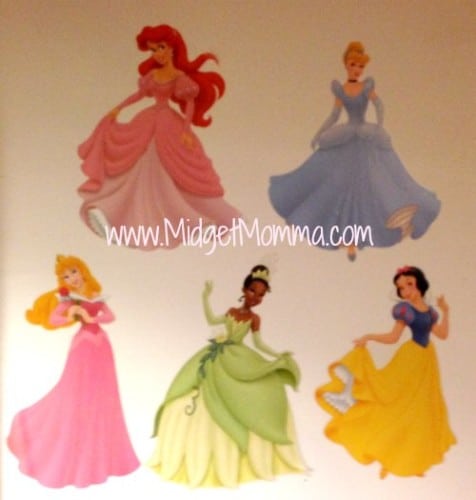 Above the kids kitchen area we have Minnie Mouse and Daisy Duck, along with some cupcake stickers we found too!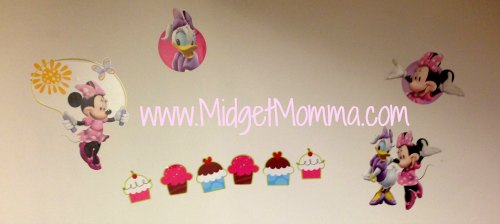 We will soon be adding pictures of the kids with characters we met when we were at Disney last week to give it even more of a personal touch Along with the free Customized Disney Parks Map (found here)
Working together with my kids to bring my playroom dreams come true and let them express their love for Disney and us all work together was so much fun and magical and now we have a playroom that we all love!
We had our reveal party and had a few friends over – and of course I forgot to take pictures.
Disclaimer: I was provided compensation for this post and the money to purchase the paint supplies I need for this project as a Disney Paint Mom. All thoughts and opinons are 100% my own.