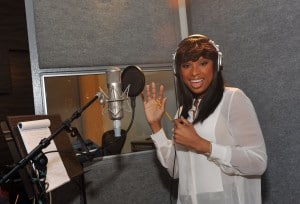 The Grammy Award-winning recording artist, Jennifer Hudson has recently released a new song, an original rendition of the bedtime classic "Lullaby and Goodnight."As a mom herself she knows how important being close and loving your children is. You can head on over to the Pampers Facebook page and download it for FREE!   Starting next month you will also be able to interact with the Pampers Lullabies app on Facebook, you will be able to create your own lullaby!!
Pampers has also teamed up with Jennifer Hudson, to help out her charity and announced at the launch event in NYC, their plans to donate $100,000 to Jennifer Hudson's charity, the Julian D. King Gift Foundation to benefit moms, toddler and babies.
Here is a small snippet of the song 🙂
Disclaimer: I received no compensation for this post, but thought it was a great thing being done and a fun freebie that I wanted to share with you!