Checking out new toys that other kids are going to love to is something that Alyssa has come to love and enjoy. We partnered with Nickelodeon to check out the new Shimmer and Shine toys that you can get at Target for this post and she had a blast being put to work on this one 🙂
Shimmer and Shine is a preschool show that launched in the summer of 2015; featuring two twin genies that live in the magical world of Zaharamay and make wishes come true for their friend Leah. The show is centered on collaboration, magic, self-believing, empowerment and learning from your mistakes. While the girls are older then preschool age (they are 5 &6) it is a show that is still good for them to learn from. The new Shimmer and Shine dolls brings the fun from the show to playtime too!
When I told her she was having a friend come over to play that was her age, she was excited. She spends so much of her playtime with the older two kids that she "needs a break from them" – Her words not mine LOL. She loves it when her friends come over and she can play with someone who is her own age and this was the perfect opportunity to have a playdate!
Last week Alyssa had a friend come over to check out the new Shimmer and Shine dolls that are available at Target. McKenzie and Logan went school shopping with Grandma while the girls and I hung out and played, so they really got to have time for just them with no interruptions. Both of the girls had fun playing just the two of them, they both have older siblings and multiple times they told me that they liked not having big kids around.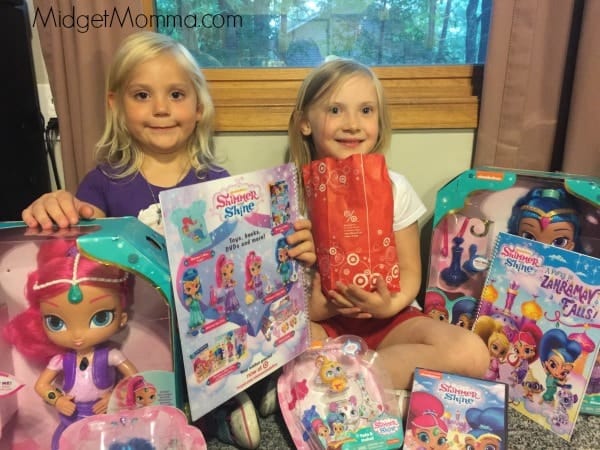 The original plan I had was to have the girls enjoy a snack and then get to playing. However they had other plans and wanted to dive into checking out the Shimmer and Shine toys first, so that is what we did! I mean really how do you tell two cuties that they have to wait to play 😉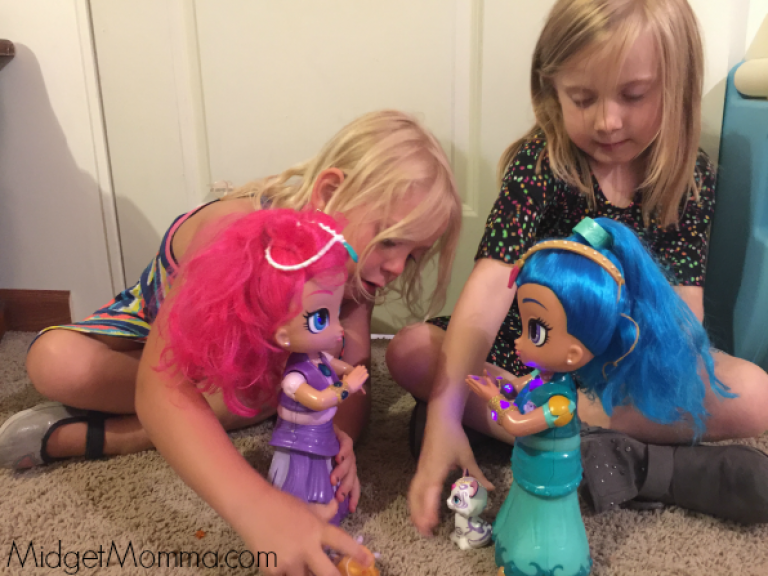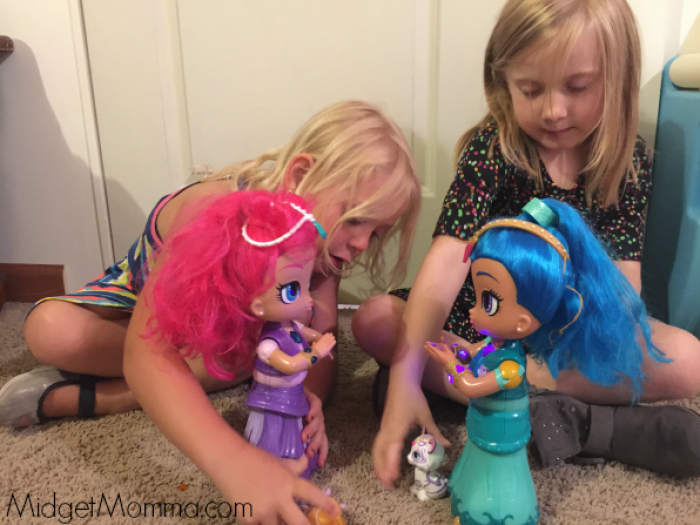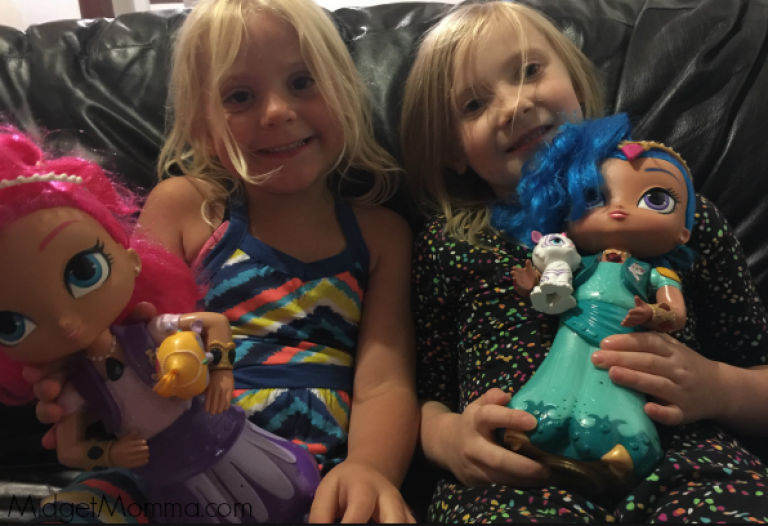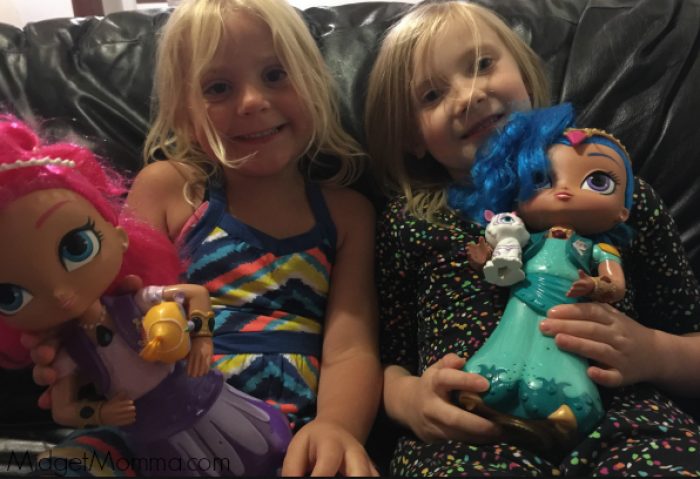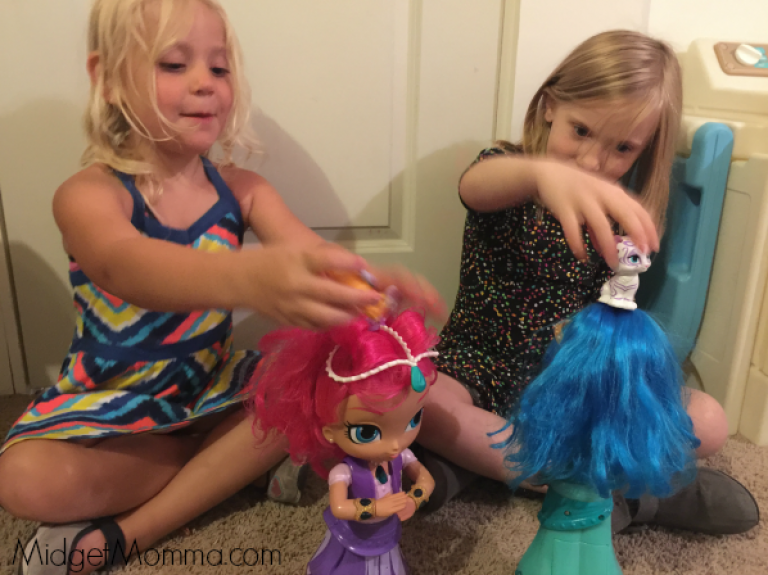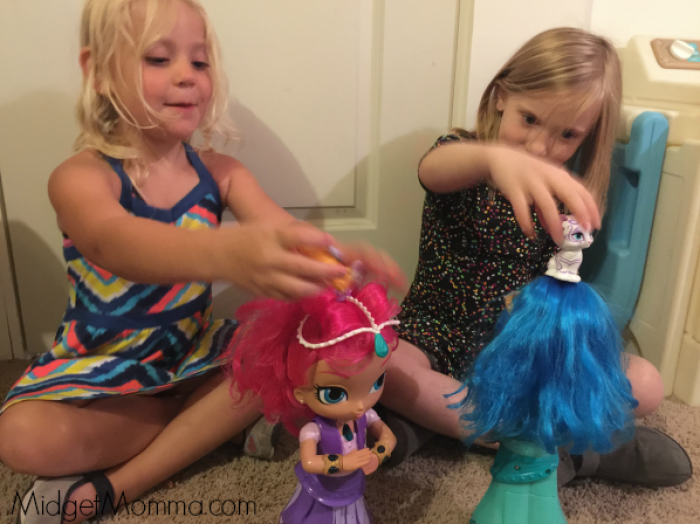 Of course with little girls aside from sparkly coloring is something they love to do too! We had some really fun Shimmer and Shine coloring books that they girls loved and took some time to read the story books too!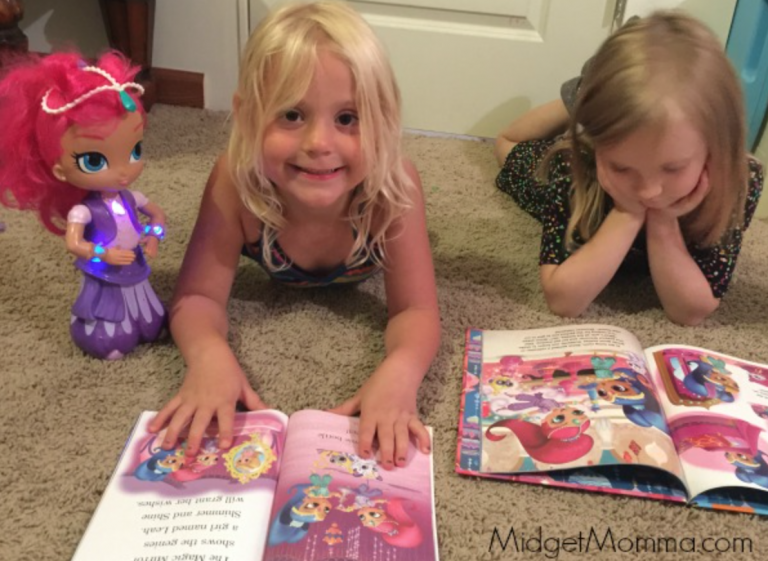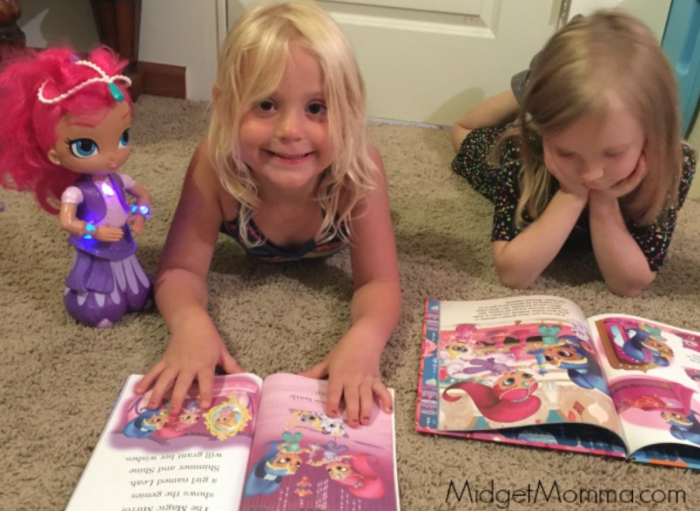 Coloring time was the perfect time to have a snack, and they chose to include their Shimmer and Shine Wish and Spin dolls in their coloring fun too!
Click the link here to download the Shimmer and Shine coloring book so your
little ones can have fun coloring too! The two little cuties put together this fun video telling you all about the new Shimmer and Shine dolls…
Disclaimer: This post is sponsored by Shimmer and Shine. All opinions are 100% my own.