Merry Christmas (A Few days late!) Between my gall bladder issues and taking a visit to the ER two nights in a row last week and then Tom getting the flu and me being sick the 2 weeks before Christmas with an upper respiratory and a sinus infection things have been a tad bit crazy here but I am finally getting this post up 🙂
Christmas Eve we spent the day making cookies and Alyssa wanted to make a Happy Birthday cake and so we did, she was the designer I was the decorater doing as I was told 😉 Of course that meant we spent the day in our pjs and Alyssa had to taste the icing to make sure it was "good" 😉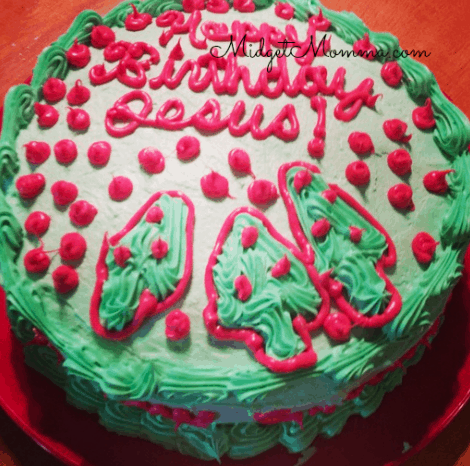 Before Church we let the kids exchange gifts with each other, I loved how excited they were to give each other their gifts and how well they knew each other when they were shopping. None of the kids got help from me when picking out the gifts for each other and they all got each other something that they loved!
Then we head off to Christmas Eve service to where I completely forgot to take a picture of the kids in their outfits 🙁 But then we came home and we got in our Christmas pjs! We were all matching (You can get a alot of different matching family pjs at Sleepyheads)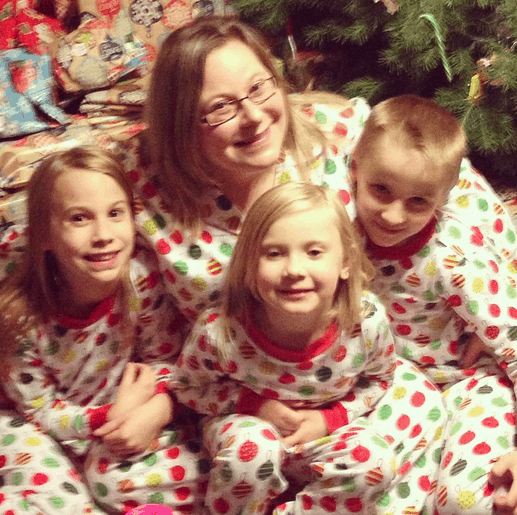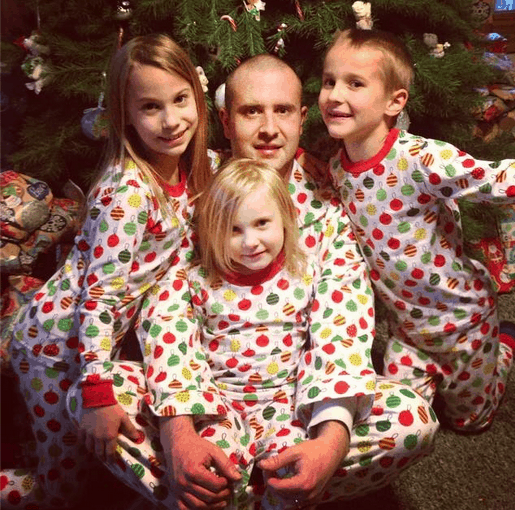 Then it was time to put out Santa's cookies and the carrots for the reindeer along with the Christmas lists (that George Twinkle stole from Santa's desk and brought back so the kids could put them out for Santa).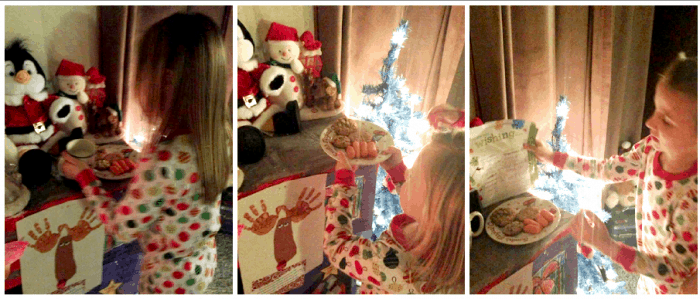 Christmas morning started with Alyssa waking up at 3am coughing and wanting to sleep with me, Thankfully Santa had already come and I was going to sleep. 5am rolled around quickly when I heard Logan wake up, run down the stairs come back up and go into McKenzie's room to tell her that Santa had come and then hear him say "But its only 5am so I am going back to bed", McKenzie of course once woken does not go back to sleep came in to our room and asked if she could watch the Disney channel to which I happily said yes because it bought me a few more hours of sleep. Tom was already sick at this point and so he was asleep on the couch downstairs.
(I was bummed though because I totally forgot to turn the lights on the tree on and getting to them would have caused me to either a- make a TON of noise or b-break the breakable gifts for our family members that were under the santa gifts)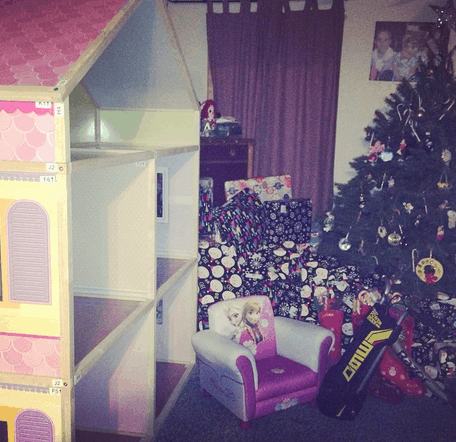 Come 8am the kids were all ready to get started, I am thankful for those few extra hours of sleep. Even though Tom and I had done all the wrapping the night before Christmas Eve when the kids went to my parents house we still had a few lose ends to finish up, like bringing the 6 foot tall doll house of McKenzies in from the garage (it has been there for a month covered under a blanket put together so I could take photos of it and put them on instagram and I am shocked that none of the kids ever even asked why there was a pile of blankets 6 feet tall in the garage 🙂
We made our traditional cinnamon rolls for breakfast.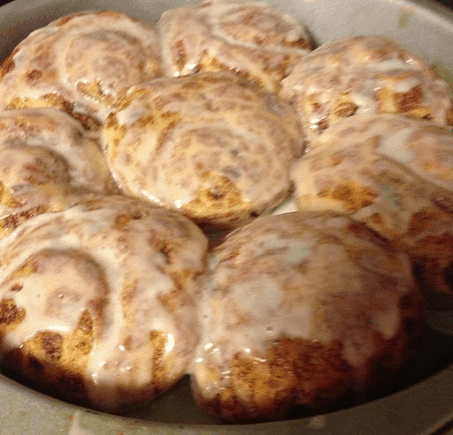 The kids all seemed to have a blast opening their gifts, and I am not sure what they were excited about most, opening theirs or giving Tom and I ours that they made us from school.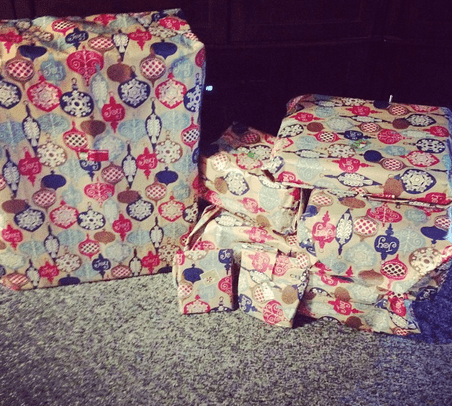 The kids had talked to me a few months ago about wanting to get Tom a PS4 and doing a joint gift with me and them so we could combine our money and get it for him. Which worked out well as they have been secretly doing extra things around the house for me to "earn" the extra money towards the gift for him. The best part though for them was that they got him a few games as well and wrapped them all in BIG boxes because they did not want him to know what he was getting and then when he opened a PS4 game they would makes comments like "oh that stinks mom bought the game for the wrong system you have the playstation 3".
After the kids got done, we showered got dressed and headed over to my parents house for lunch/dinner and the gift exchange. We came home and the kids played, Tom took a nap, then I took a nap had dinner, the kids played some more and then the kids went to bed.
It was a great Christmas Eve and Christmas Day. I hope you all had a fantastic holiday and I loved seeing all of your pictures that you shared on the facebook page 🙂