I love fried foods, it is not a secret but the fat content that comes from that is not a healthy thing but gosh I love the crunchiness of frying foods! I normally try to bake things instead of frying them but there are times that they just do not taste the same! When I was contacted about the Philips Airfryer I was excited to try it, a way to have my fried food with out the grease and grossness of using oil! A win win!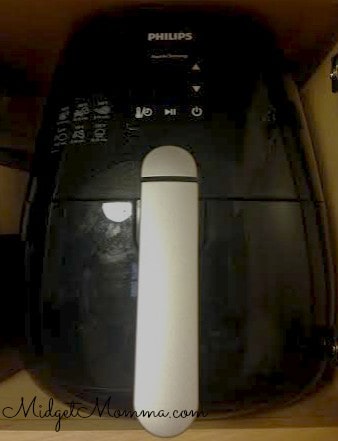 I do have to admit that at first I did not think I would be able to get the flavor of fried I love with just air but I was pleasantly surprised. We made a batch of fries, that we bought frozen at the store and tried them out and they tasted just as good as if I had used the oil fryer! Score! We also tried it with frozen fish and it came out great, and I liked that the grease that is normally soaking them when I bake them drained off in the Philips Airfryer, so they were less greasy being cooked in the air fryer then if I had baked them like I normally do!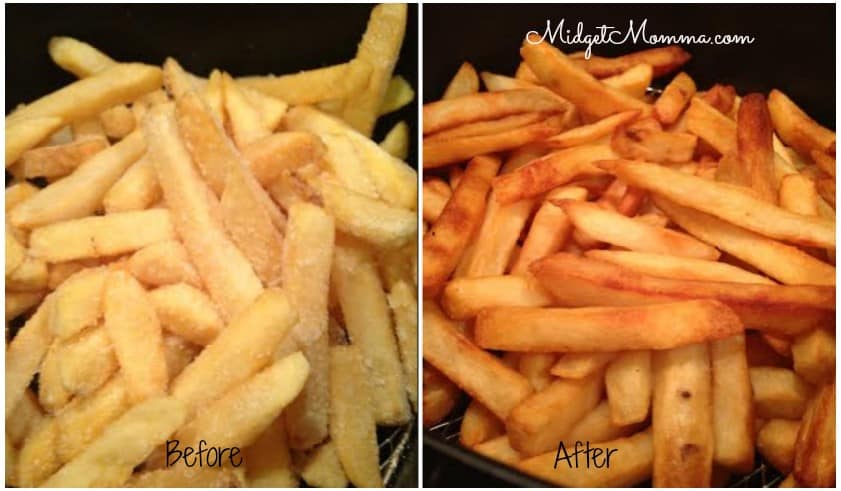 I do have to say when I tried to make fried okra in the Philips Airfryer it did not work well at all. They may just be an item that needs to be done in oil because of the veggie and the flour coating.
The Philips Airfryer – the innovative new kitchen appliance that allows home chefs to fry, bake roast and grill with ½ tablespoon of oil or less – has teamed up with MasterChef winner, Luca Manfé to show home chefs how to make tasty meals and snacks with less fat and in half the time. It also comes with the Recipe booklet with more than 30 delicious recipes created exclusively for the Philips Airfryer!
The Airfryer has a digital touchscreen interface lets you easily customize the settings to cook your food exactly as you want. The Philips Airfryer's integrated timer allows you to preset cooking times up to 60-minutes and includes a ready indicator and auto-off function. The fully adjustable temperature control allows you to preset the best cooking temperature for your food up to 390°F.
Clean up is super easy, the removable nonstick coated drawer and the food basket are dishwasher safe for a quick and easy clean up which means unlike a normal fryer where you have to empty the oil and then clean it by hand you will save your self time as well with this fryer because it can go right in the dish washer and you don't have oil to worry about having to pour out!
Disclaimer: I was sent product to facilitate my review. No compensation was received and all opinions are 100% my own.