My favorite animal is pigs, I have loved them for as long as I can remember and because of this I started a piggy bank collection when I was younger. I love piggy banks, they are one of my favorite nick knacks and I am always looking for a new one to add to my collection. I recently was introduced to an awesome company, Fab Starpoint that makes awesome piggy banks that are in different characters like super heroes!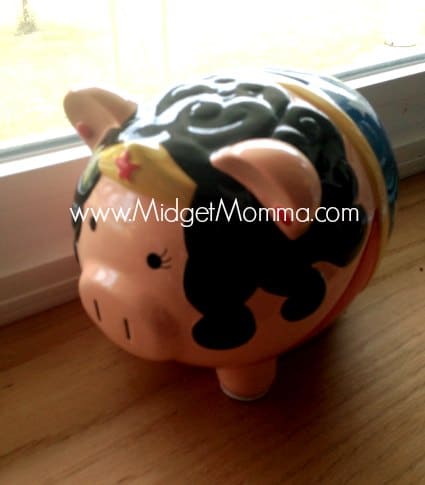 I am quite picky about the quality of my piggy banks and I want them to look like a real pig but not an exact replica of them. I always want them to be solid as well as look nice. I don't keep my kids away from them and so they need to be able to with stand my kids touching them at times.  I am going to be giving my collection of piggy banks to the kids in a few years and having them use them to put their money in so I also want them to be able to last. I am hoping I can pass my love of pigs and piggy banks on to my kids so one of them can have my collection.
Head on over here and check out the different piggybanks they have and see if you can find one that you fall in love with too!
Disclaimer: I received this product free of charge to facilitate my review. No compensation was received and all opinions are 100% my own.
This post may contain affiliate links. Please read my disclosure policy here