Every little girl enjoys dreaming about being a princess and getting dressed up like one while doing so. Alyssa is is a big fan of getting dressed up and being the "princess" all day long as often as she can so I am always on the hunt for princess outfits for her. Recently I was introduced to a company I had not heard about, Princess Expressions that makes princess dress up clothes.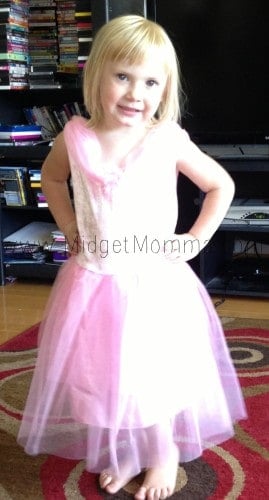 With in 30 seconds of opening the box and seeing that it was a princess dress Alyssa was bouncing around asking me if she could wear it. Of course I handed it over to her and she had it on over her clothes in about 30 more seconds and then wore it the rest of the day. I asked her what she liked most about it and she told me that she liked it "because it was pink and pretty".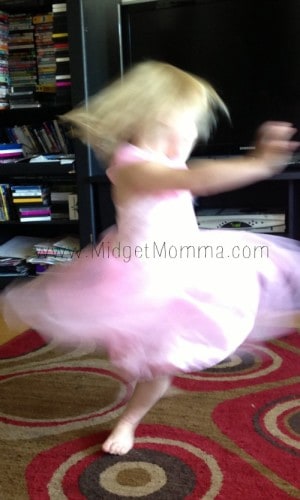 The dress is also great for spinning around 😉
If you are looking for Princess goodies for your little princess you can check out the many different princess items they have from tiaras, dress up outfits, hair accessories, jewelry and more!
Head on over here to check them out!