Disclaimer: this post is sponsored by Walmart.com and Saban. All opinions are 100% my own.
Calling all Power Rangers fans!!! The new Power Ranger Super Mega Force toys are here, well not here technically they are at Walmart 😉 If you have a house full of Power Ranger fans in your house like I do then you are totally going to love the new line of toys! They have morphers, sabers, action figures and more!! 
My kids spent the day yesterday morphing through the my house with the new morpher! I was however informed I need to get 2 more so they can each have their own morpher and Alyssa told me I should get one for Tom to because he loves the Power Rangers and has since he was a kid 🙂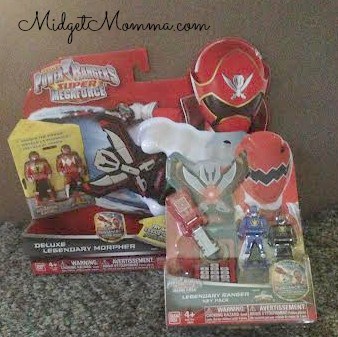 Plus you can get a FREE Power Rangers letter for your kiddos!! You can customize it so your Power Ranger lover has the perfect letter!!

Make sure you head on over here to visit the Power Rangers web page at Walmart where you can receive a customized letter from a Power Ranger, where you can read about the new Power Rangers characters and where you can check out all the cool new toys.
Saban and Walmart partnered with bloggers such as me for their program. As part of this program, I received compensation for my time. They did not tell me what to purchase or what to say about any product mentioned in these posts. Saban and Walmart believes that consumers and bloggers are free to form their own opinions and share them in their own words. Saban and Walmart policies align with WOMMA Ethics Code, FTC guidelines and social media engagement recommendations.