It is getting close to baby girl making her arrival – I am at 36 weeks 6 days. That means the count down is on because the other 3 were all born at 38 weeks!
I installed the car seat, which we are using the Britax B-Safe 35 which is a bit early but I have a bit of an issue making sure the seat is in right, so I wanted to put it in instead of having Tom put it in. He doesn't mind – especially since I will go and triple check it anyway if he were to put it in 😉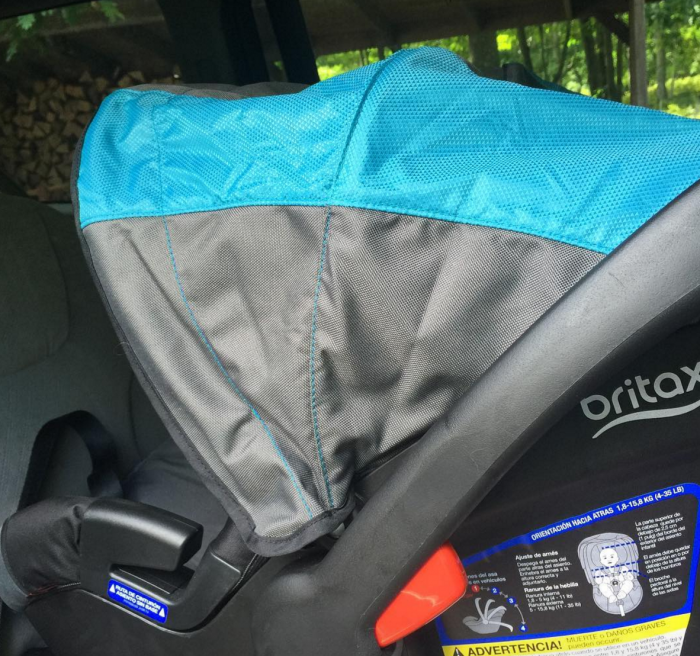 The beautiful white Delta Children's crib has been up for a while, but we got baby girls bedding. We gave Alyssa the choice in changing the room design or keeping it the same. She choose to keep it the same and so we got little girl the matching bedding to the bedding set Alyssa picked out for her room when we did her room originally.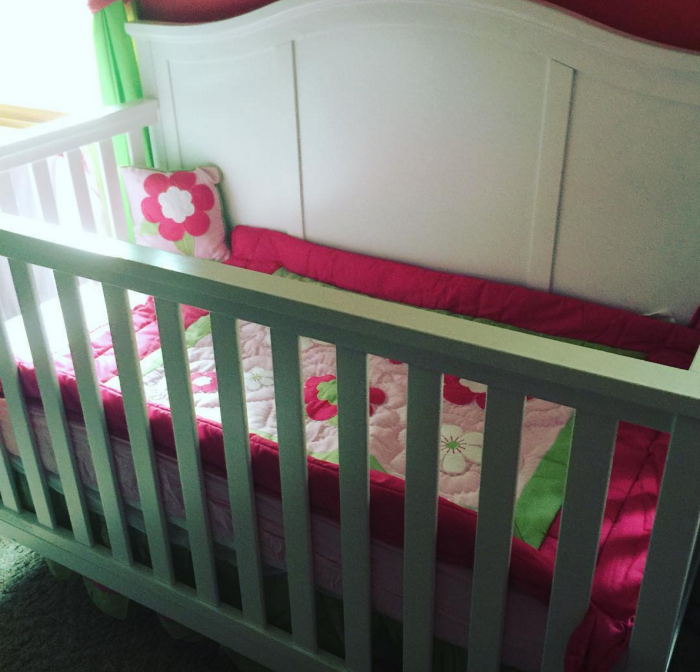 It is still fun here with 2 non stress tests a week, yesterday's test was fun with 2 times out of 4 my blood pressure going up to high and so they said it needed to be down at my weekly check up today or they would have to consider doing things to get labor going. Thankfully when I went to my appointment my blood pressure was good. I am still dealing with swollen feet and carpel tunnel so once baby girl gets here it will be nice to have some reprieve from that!
Baby girl will be here soon – they did a check today and I am a full 3 cm dilated!! AND the midwife said she could feel baby girls head during the check so I am hoping that means that she will make her appearance soon!!
We also have a MAJOR baby drop – The first picture is my bump 3 days ago (I stole Tom's Patrick Tee lol, which by the way they are super comfy lol)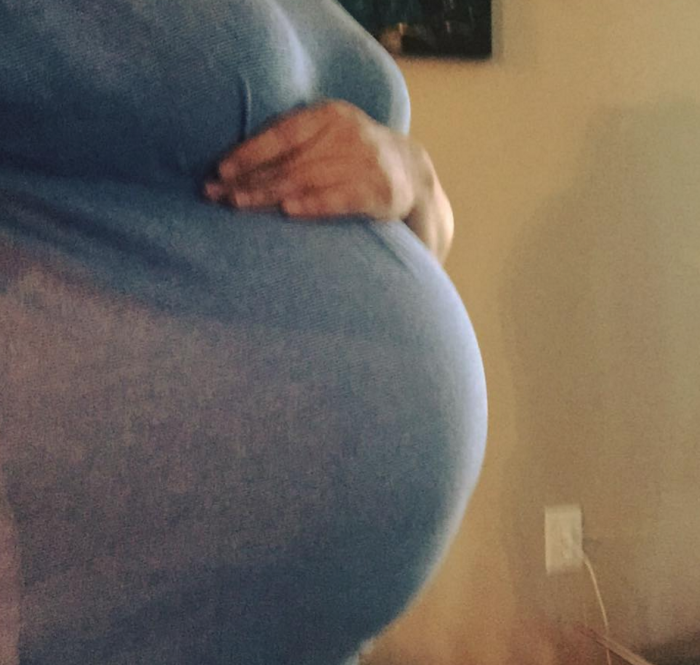 And then there is this picture I took today!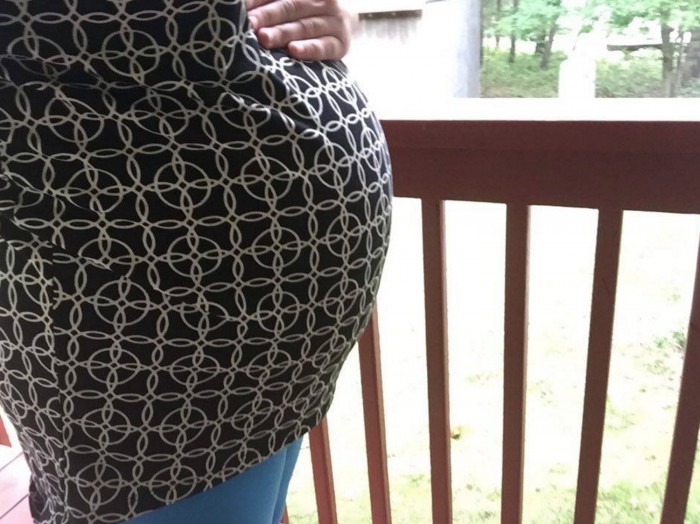 Such a BIG difference and you can totally see that she has dropped in the last few days!!!
Keep an eye out here and on the MidgetMomma Facebook page because I will let you know when the time for her to make her appearance is here! And then of course the first photo of all 4 of my beautiful babies all together to announce the arrival of our newest addition!