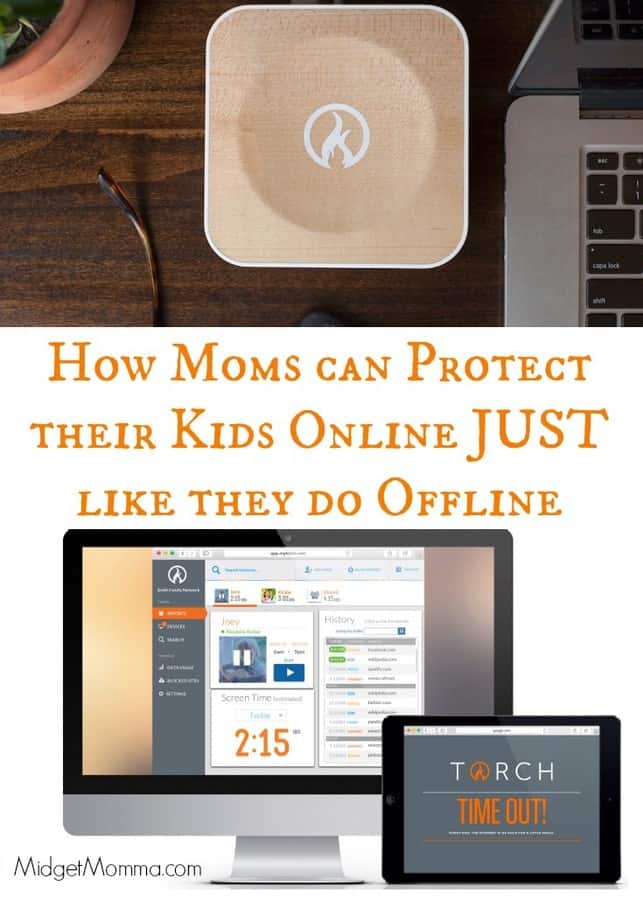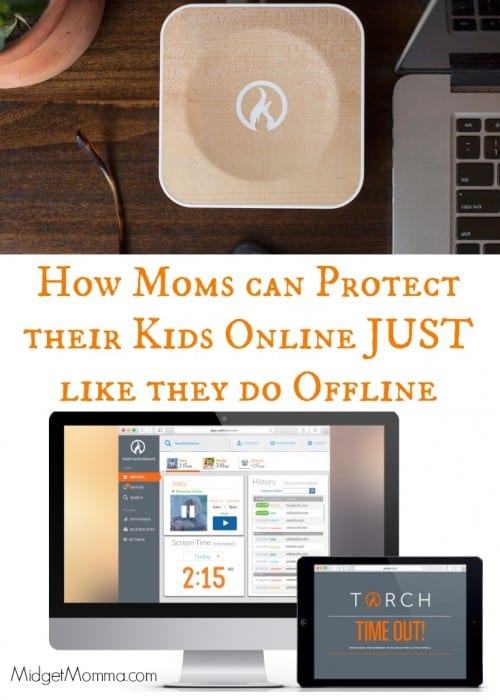 As a Mom of three keeping track of everything can make me lose my mind, at times I feel overwhelmed and I wonder how my mom did it with three kids and was able to stay sane. After many talks with her I realized a lot of what is different from when I was a kid to now is the access to information. We did not have the internet, there was no worry about kids talking to strangers online, sharing more information then is safe to, exploring the internet and finding things that were not kid appropriate and technology is what has changed the times.
Technology is a good thing, it gives us the ability to talk to those who live far away via things like Skype and Facetime, it gives us the ability to keep up with our friends lives via social media, it gives us the ability to learn more with things like google, but it also gives us the ability to worry more as Moms.
When my kids are with me I know what they are doing, I know what they are hearing but online its a different ball game and it can be very scary. I NEED to have something that makes it so I am comfortable with them being online, I need them to be safe online because let's face it, technology is only going to expand it is never going away.
I want that protection for my kids and I need to know they are safe for my sanity, I know I am not the only one, I am not the only mom who wants and needs to be stalker mom online. I don't have to want anymore, the ability is now here. Torch. Torch is a router with simple parental tools, content filtering, time keeping (limiting usage during certain times) and reporting (what your kids are doing and where).
Torch puts the control back in my hands, as Mom and not the control of my kids or others when they are online.
Online Timeouts: 
A pause button for the internet for things like dinner time, or when it's time to take a break from the screens and go play outside. It's customizable for each kid so it can be tailored to what is going on in your household.
Bedtime: 
Give your internet a bedtime, and it can be different for each child. No more nightly battles of '5 more minutes' or 'let me finish this level,' we're giving the power back to the parents.
Content Customization: 
Torch allows you to block any sites you don't want to include in your child's tech exploration. This is customizable, so the internet can become an age-appropriate playground and kids have room to be curious
Detailed Web History:
The technology keeps an eye on the sites your kids are visiting online. And with Torch, children can't erase their browsing history or use incognito mode to avoid mom and dad's oversight.
Data Usage: 
Torch shows you how much data is being used by each child. It is categorized the top sites in a simple way, such as social media, education, and gaming, so you can understand what types of sites your kids are on.
Screen Time: 
Torch lets you and your kids see how much time they have spent in the virtual world, and when that time is up. So you can make sure your kids are balancing their time.
Simple.
This is the biggest one for me. It is simple to use! The way to navigate Torch is almost effortless, it's easily controlled from the mobile app too! Parents can pause the internet with two clicks on their phone. Plus there is no need to have to be on every device to have the protection we want for our kids, everything is done with the router, verses having to do each device individually!
Torch will be out in 2016, and give us Moms a better feeling about our kids being online, knowing that we have the control, the same control we have offline we will now have online. Now let's hope that means less worrying, less sleepless nights and less stress! We have enough on our plates to worry about, having a helping hand online is something all Moms (and Dads) can use for our kids!
Disclaimer: This post is sponsored by Torch. All opinions are 100% my own.