This is a sponsored post written by me on behalf of Dollar General. All opinions are 100% mine.
Out with the old and in with the new is our current plan for the house. We bought it in April of 2014 and has taken me forever to pick the style that I want the house to go. We got the kids rooms done in the themes and styles they wanted for their rooms but the rest of the house was just kinda of there. With the new year our focus was getting the downstairs bathroom done first. The floors on the bathroom were the same as the kitchen, entry way and eating area and ugly. The walls in the bathroom were dark brown, which made it feel really small and dark and had to go. The cabinet was not fitting with the style of the room and what I wanted so we put a coat of white paint on it and it looks brand new! A coat of bright teal paint on the wall along with the woodplank peel and stick wall paper. Then I took a trip to Dollar General to see what I could find to accessorize the bathroom. You might not think that they have items that would fit with home decor, but they do and some super cute stuff that was just what I was looking for to finish the bathroom! I found cute towels in teal and brown that look super cute on the towel rack.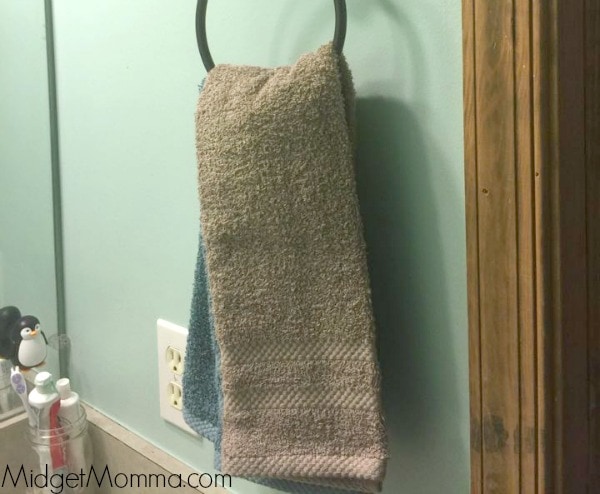 This super cute basket, for the back of the toilet so I could put the toilet paper in it.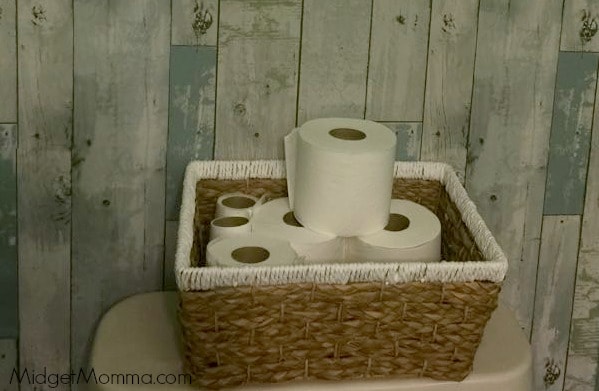 My favorite find was bags of shell. I have a BIG parfait bowl in the bathroom that was partially filled with shells the kids and I have collected over the years when we go to the beach but I wanted more. These were perfect!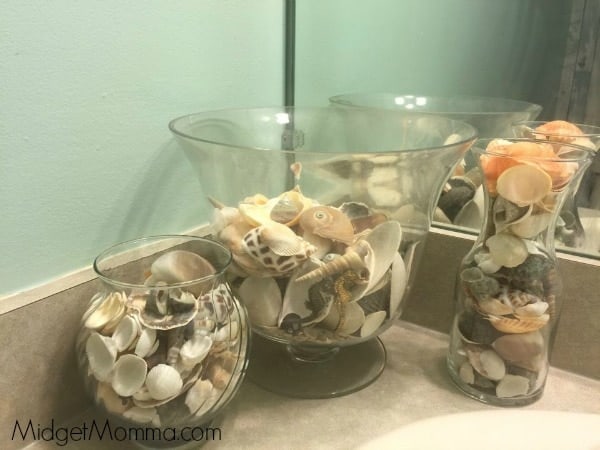 I was able to get all of my accessories and decor items for under $30 too! Are you working on fixing up a room in your house? Save on home essentials with Dollar General!
Follow Dollar General on Social Media to stay up to date on the goodies 🙂 They have lots of great DIY and home decorating ideas 🙂
Facebook/Instagram/Twitter: @dollargeneral
Pinterest: @mydollargeneral