This is a Sponsored post written by me on behalf of American Frozen Foods Institute and the Frozen Food Roundtable. All opinions are 100% mine.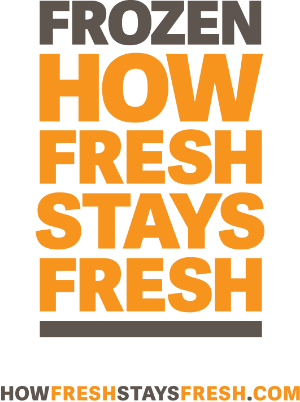 Our shopping trip this week had a mission attached to it, aside from getting all the coupons and stockpile deals I needed to get I was on the hunt for the different varieties of frozen food there are and test out the fresh vs frozen when it comes to the foods we eat.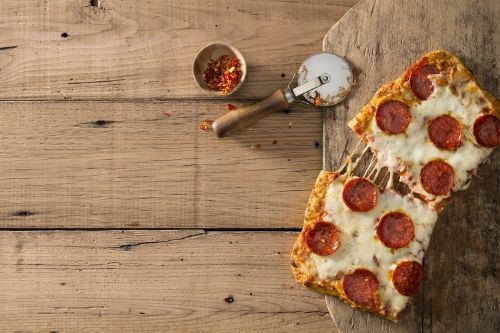 On a regular basis we use frozen veggies, they are budget friendly and they make it so i have veggies on hand to use when I am cooking that taste the same as if I bought them fresh. Of course we all know we can get things like frozen pizza and different varieties of food but have you ever looked into the benefits of frozen foods? I know I had not until recently and realized that many of the frozen items are just as good as the fresh ones. The freezing process locks things in place and stops the process of food going further and losing its freshness. Freezing food makes food stay fresh.
Frozen food works for any diet and any style of eating. While browsing the frozen food section I took a deeper look then I normally do and found a lot of products that I did not know were available in the frozen section. If you are looking for organic foods you will find them, if you are looking for gluten free foods you will find them, breakfast, dinner, lunch and dessert items you will find them too, along with treats like appetizers. Want chinese food, pizza, italian dishes and so many more! All of which once you cook them are just as fresh as if you made them right then.
Being informed about How Fresh Stays Fresh with the frozen process is important and many times you can find coupons for the products that you are buying in the freezer section of the grocery store.
So what did we end up with on our grocery trip and exploration of the frozen food section? Well quite a bit actually, that will not only tastes great but also being a busy mom it saves me time on days that I am running around like crazy. Our frozen adventure scored us a Pizza dinner with Red Baron and California Pizza Kitchen, with flavors that will make us all happy, An Asian meal with PF Changs and egg rolls, we will have fish sandwiches and fries and all I need to make sure I buy along with it is the rolls, veggies, breakfast items and of course lets not forget dessert 🙂
This is just a small variety of the foods you can get in your frozen section, no matter how your family eats, organic, baked goods, easy to cook meals, breakfast foods, when you walk in the frozen section of the grocery store you will be able to find just about everything you are looking for! That is what is REALLY in the Freezer section of the grocery store