I have yet to take the kids out of the country, even though we have had a few chances to with friends being stationed in Spain, Germany and Guam, but the cards haven't fallen in place for us to get there yet. But one of the places that I do have on my wish list to visit is Iceland. I loved when I told the kids I wanted to go there with them at some point they all said "Why do you want to visit a place covered in ice?", then I showed them pictures and they all agreed it looks like a fun place to visit! I figured I would share with you the reasons I want to visit Iceland, just incase that is one of your bucket list places too 🙂
Reasons I Want to Visit Iceland: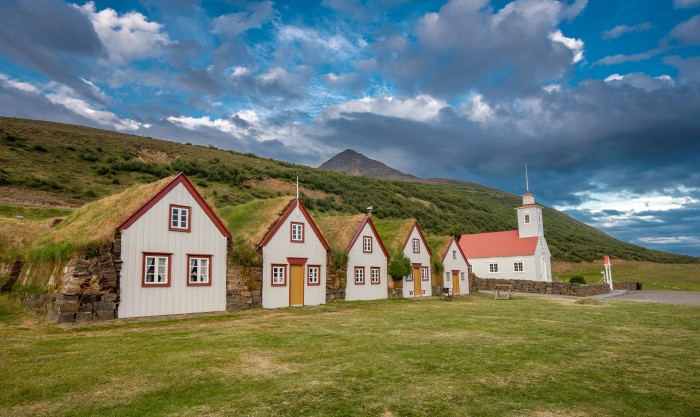 There are many different places you can stay. You can opt to stay in a traditional hotel, or make it an adventure by staying at guesthouse, hostel, farmhouse, sleeping bag accommodation, camping and more!
Food. Need I say more? The kids, Tom and I love to try new foods and we all have tastebuds that crave good food. I would love to explore Iceland for a full day only eating foods that are specific to that area. I would probably then have to come home and figure out how to make it myself, but it would be so worth it! Fish and Lamb are foods that are considered local and two that my family enjoys, so I would love to explore the traditional Iceland flavors and ways to cook them. Plus you can not beat fresh lobster, shrimp and scallops! Oh Yum!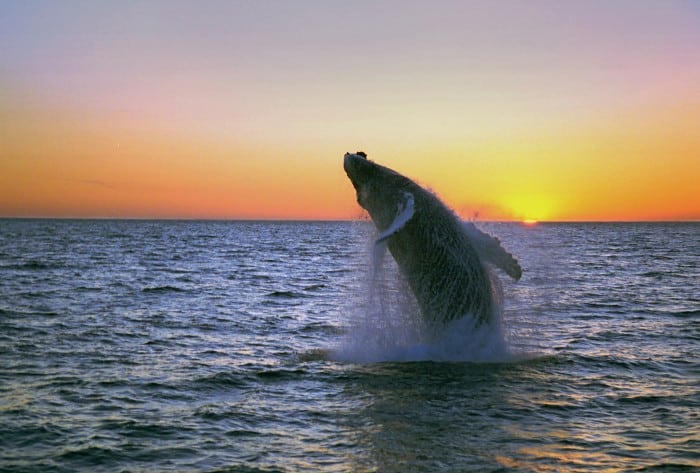 Whale Watching. This has always been something I have wanted to do, I love seeing animals in their natural habitats and this is a great learning experience for the kids.
Street Food. This is TOTALLY different then just food for us. When we visit NYC we always eat from the street carts, the food is AMAZING! After learning that they have a loaded hot dog, that is topped with the works: crunchy fried onions, ketchup, sweet mustard, raw onions and curry remoulade sauce. I would totally throw my good eating habits out the window to take a bite out of, I think that would have to be the first food item I found for us to try!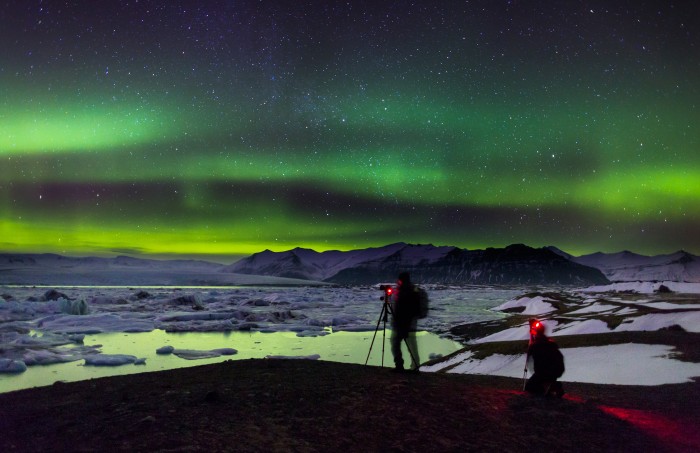 Northern Lights. I have seen pictures and they are always so beautiful. I think it would be totally amazing to see them for real, in person and enjoy the beauty of them.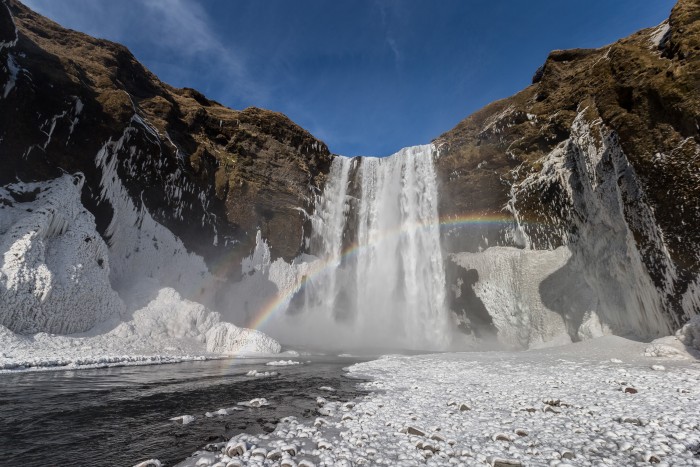 Natural Beauty. I was looking at the National Geographic site, and all the information they have about Iceland and Oh My! It is BEAUTIFUL in the photos! I would love to be able to just sit there and look at the natural beauty that the country has. I know this shouldn't be a secret to all of you, since I love the way to many trees we have in our backyard that drive Tom crazy 😉
Adventure: They have caving, fishing, horseback riding and more! All things the kids have mentioned wanting to try and I think it would be even more fun if we were doing it while exploring somewhere totally new to us!
Planning your trip might be difficult if you have never been there before, like us, but Guide To Iceland has ALL the information you need to know. How to get there from where ever you live, what the best things to do are during certain times of the year and soo much more, make sure you check out all the things you can do in Iceland!
Do any of my reasons I want to visit Iceland match the reasons you want to?