These Chicken Broccoli Pies with Cheese are a fun option for portion controlled dinner. They are a perfectly delicious option for kid-friendly meals. Plus, they are great for making in large batches and freezing for easy meals later.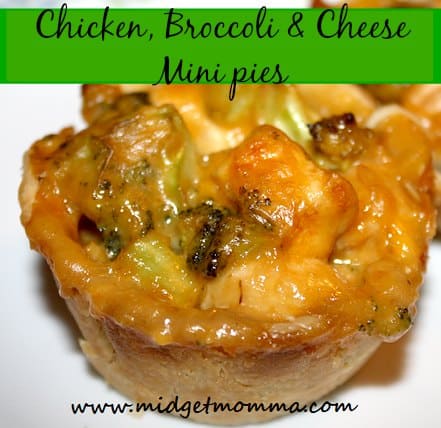 Chicken Broccoli Pies with Cheese
If you are looking for a classic comfort food, chicken broccoli pies are a perfect option. A bit of 2% cheddar cheese makes it even better for you without losing the flavor. I like adding a bit of black pepper to the recipe, but it is delicious as is for the rest of my family. \
Ingredients for Chicken Broccoli Pies:
1 Roll of premade refrigerated pie crust
1 cup cooked chicken, diced
1 medium-sized head of broccoli
1 cup 2% shredded cheddar cheese
1 tablespoons flour
1/4 cup water
1 pack Swanson flavor boost chicken broth concentrate
1/2 tbsp. olive oil
Directions for Chicken Broccoli Pies:
Preheat oven to 400 degrees.
Spray muffin tin with non-stick spray and set aside.
Prepare broccoli and chicken by dicing into small pieces
Heat olive oil in large skillet and add chicken and broccoli. Saute for 3-4 minutes or until broccoli is tender and chicken is heated through.
Using a large round cookie cutter, cut 4 circles from the pie crust, take remaining pie crust and roll into a ball and then roll with a rolling pin to make 2 more circles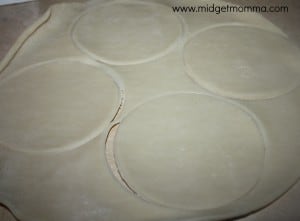 Once broccoli and chicken are done cooking add 1 packet of chicken broth, 2 tablespoons flour and 1/4 cup of water and turn heat to low and stir till it thickens.
Turn heat off the skillet, add in cheese, and stir until melted.
Place circles of pie crusts into a muffin tin (make sure you spray them well with nonstick spray)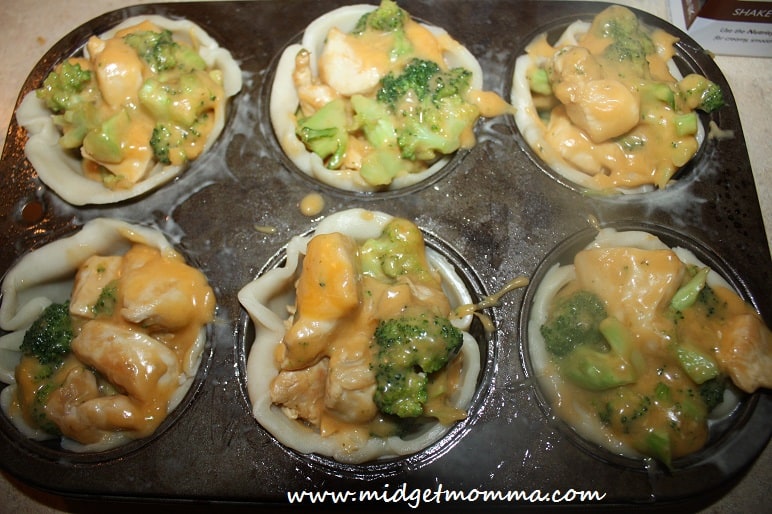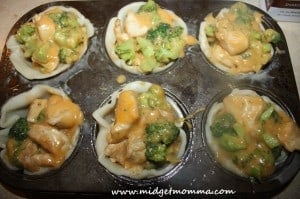 Scoop chicken and broccoli mixture into pie crusts as shown above. Mini pies will be full.
Bake at 400 degrees for 15 minutes (make sure to check that pie crust is done)
Makes 6 Mini Pies
8 SmartPoints per Pie on Weight Watchers FreeStyle Plan
This is a great easy kid-friendly meal that is already portion controlled. You can serve with a large side salad for a healthy and delicious comfort food meal your family will love.
More Kid-Friendly Meals: